Best Plastik Funk Songs of All Time – Top 10 Tracks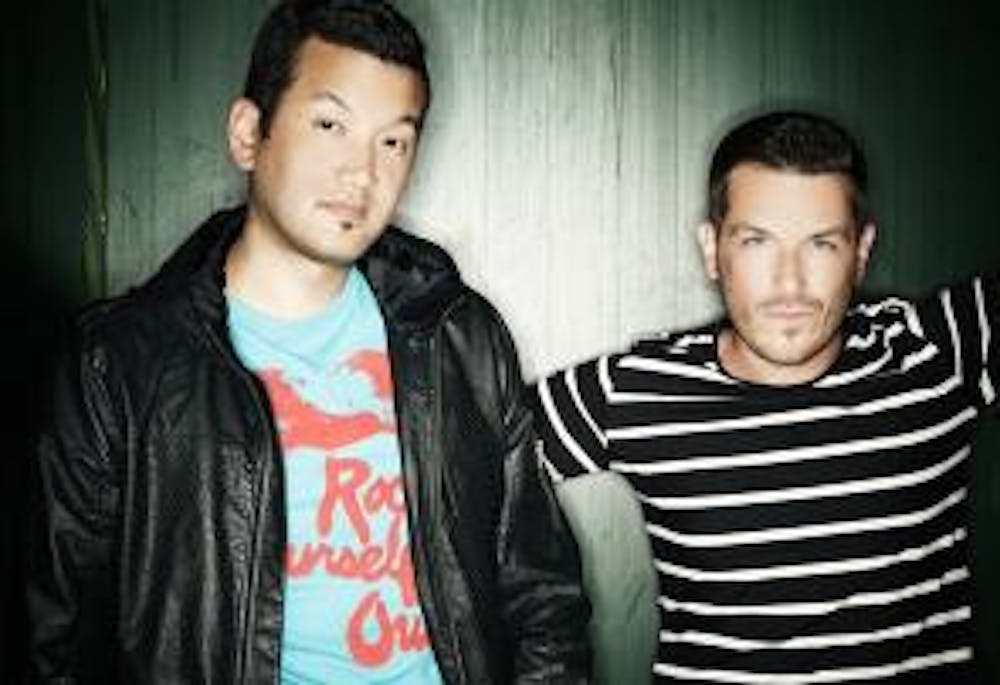 Follow Plastik Funk!
Follow Plastik Funk to get alerts about upcoming events and special deals!
Rafael Ximenez born in Madrid and Mikio from Tokyo are the DJTeam PLASTIK FUNK.
Plastik Funk has performed in venues such as: Zouk
Without further ado, here are Plastik Funk top 10 tracks of all time:
1. Dare Me
Nervo, Plastik Funk, Tim Morrison
2. Never Let Go
Plastik Funk, Sickrate, Rentz, Repiet
3. High Enough
4. Feet Don't Touch
Plastik Funk, Nicholas Roy
5. San Francisco
Plastik Funk, Relanium, Deen West
6. Who - Radio Edit
Tujamo, Plastik Funk
7. A Deeper Love - ANG Remix
Nicola Fasano, Dual Beat, Plastik Funk, ANG
8. Raveille
9. Blue Monday - DJ Mikro Remix Edit
10. Find Your Way - Alle Farben Radio Edit
Plastik Funk, Alle Farben
Plastik Funk Details
Rafael Ximenez born in Madrid and Mikio from Tokyo are the DJTeam PLASTIK FUNK. Together the two DJs, who are now living inDuesseldorf, form an important part of worldwide nightlife. Gigs in SanFrancisco, Los Angeles, Miami, Hawaii, Zurich, Ibiza, Mallorca, Barcelona,Prague, Vienna, Tokyo that are some of the places which they have alreadyenchanted with their sound.
At the beginning of 2005 they had beentraveling with the, Privilege World Tour" through France, Czech Rep., Spain,Germany, USA, Russia, Ukraine and the UK spreading the spirit of the magicisland of Ibiza throughout the world and also played the first German "Sensation White" in the Gelsenkirchen Arena auf Schalke (with more than 15.000visitors) as well as many European openair-festivals.
In May 2006 the two played at thebiggest indoor dance festival in Portugal called "Love2Dance" in Lisbon and hadseveral appearances at the reborn Loveparade in Berlin and the Streetparade inZurich. The Summer of 2007 saw the guys playing regularly gigs for the legendary Wednesdays day party "In Bed With Space" at Space Ibiza as well as theirappearances at the Bacardi B-Live event on the lovely island of Sylt.
In the same year, Plastik Funk signed asartists on Germany's leading dance-imprint "Ministry of Sound", releasingtheir singles "Let Me See Your Hands", "Irresistible", "Show me what you got"and "Rise" as well as many remixes for acts like Shaggy, Spektrum, Robyn andcompilations like the famous "Clubbersguide Ibiza 2008". In 2009 the first "Sessions Germany" representing the unique sound of the duo has been releasedon Ministry of Sound Germany, followed by Volume IX of the Housemusic.de(Milk&Sugar Rec.) compilation, also being mixed and compiled by PlastikFunk.
Plastik Funk particulary is knownfor their ace remixes for artists like David Guetta, Estelle, Robyn, Shaggy or Erick Morillo tomention just a few. After their incredible #1 (remix for Paul Gardner's"Come Get My Lovin'") on Beatport there was a huge demand for Plastik Funkputting their hands on productions by other respected artists from all aroundthe world. Meanwhile, the duo decided to concentrate on their own singles andlaunched some impressive smasher into the club world. Especially their last one:"Everybody Dance Now 2011″. The single could be found in the top positionsamongst the leading charts of fifteen countries. And it seems like their latestproduction "Upside Down" will do even better.
Tiger Records justreleased the new  "Body Grooves" album series featuring brand new andunreleased material of Plastik Funk. It also contains the next single "WhatLove Can Do" featuring the legendary vocalist Fragma. The great success asproducers  has lead to the fact that Rafael  Ximenez and DJ Mikio arethe most  busy house-duo in Germany. Plastik  Funk's unique notorietyhas kept  them in continual high demand. The  guys have appeared inalmost  every country throughout the world.  Just in this yearPlastik Funk  was  on tour   in  Thailand, Russia, Luxembourg, Brasil, Slovenia,  England, Ireland, China, Poland,   USA, Greece,  Switzerland, France,  Netherlands,Turkey, Austria,  Spain, Croatia, Ukraine, Panama,  Columbia andGermany of course.