Best Peacetreaty Songs of All Time – Top 10 Tracks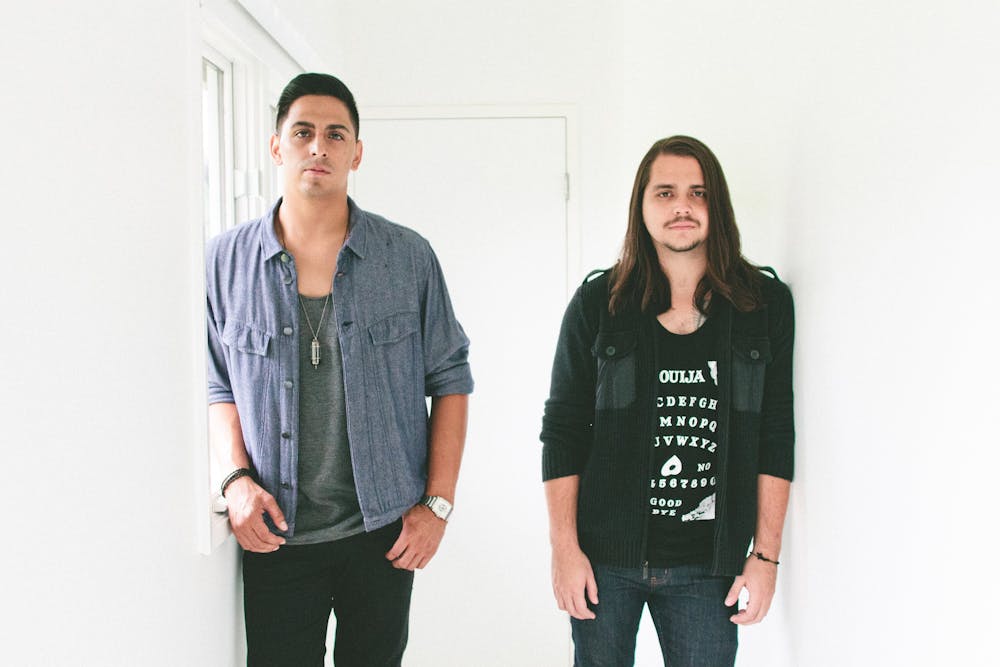 Follow Peacetreaty!
Follow Peacetreaty to get alerts about upcoming events and special deals!
Bringing people together through music.
Without further ado, here are Peacetreaty top 10 tracks of all time:
1. In Time (feat. Anabel Englund) - Singularity Remix
Peacetreaty, Anabel Englund, Singularity
2. Titus - Original Mix
3. In Time (feat. Anabel Englund)
4. In Time (feat. Anabel Englund) - Radio Edit
5. Seasons (feat. ELEX) - Original Mix
Peacetreaty, Arem Ozguc, ELEX
6. Don't Wanna Wait (ft. Leah Culver)
The Burgs, Peacetreaty, Leah Culver
7. Straight Outta Line - PeaceTreaty Remix
Both, Peacetreaty
8. Heard Of Us - PeaceTreaty Remix
Peacetreaty, Sporty-O, Whiskey Pete
9. Tell Me - Original Mix
Peacetreaty, Arem Ozguc
10. GO - Peace Treaty Remix
Diplo, Oliver Twizt, Peacetreaty
Peacetreaty Details
Bringing people together through music. It's a simple concept yet incredibly powerful when executed correctly and that's exactly what PeaceTreaty has accomplished with their high-energy electro house productions and live performances. In a world filled with so much pain, struggling and injustice, the dancefloor is one of the few places left where people can truly let go of their worries and PeaceTreaty is providing a soundtrack for just that.
In 2009, Josh Anaya & Angelo Patino-Patroni discovered the world of electronic music as it emerged and quickly rose to prominence in the United States. They soon found themselves behind the tables at local warehouse parties in their hometown of Chino Hills, CA and started producing in early 2010 - a hobby which quickly turned into an addiction.
Their technical know-how and perfectionist tendencies proved to be a recipe for success. The project exploded with its early remixes and bootlegs garnering attention from several high-profile producers, most notably Steve Aoki who signed PeaceTreaty to his label, Dim Mak Records, which released PeaceTreaty's first EP in February 2011. Gaining support from the likes of Wolfgang Gartner, Diplo, Afrojack, Chuckie, Moby and more, PeaceTreaty was officially on the EDM radar. Following up the EP with official remixes for Sydney Samson & Steve Aoki, Dada Life, Diplo & Oliver Twizt, Moby and Whiskey Pete, PeaceTreaty's tracks have become staples in professional DJ sets across the world. PeaceTreaty has continued its momentum by bringing thousands of fans together at shows all over North America, including headlining a stage at Insomniac's Nocturnal Wonderland festival and performing at Beyond Wonderland, Electric Daisy Carnival, Electric Zoo, and abroad in Austria (Beatpatrol), Belgium (Tomorrowland), Australia, New Zealand, Japan, Canada, Mexico and Puerto Rico.
Armed with their new single "Titus" (Dim Mak) and with more tracks on the way, PeaceTreaty is positioned to join the highest ranks of the electronic music world as they unleash an arsenal of beats and spread their message of unity to the masses.