Best Panjabi Mc Songs of All Time – Top 10 Tracks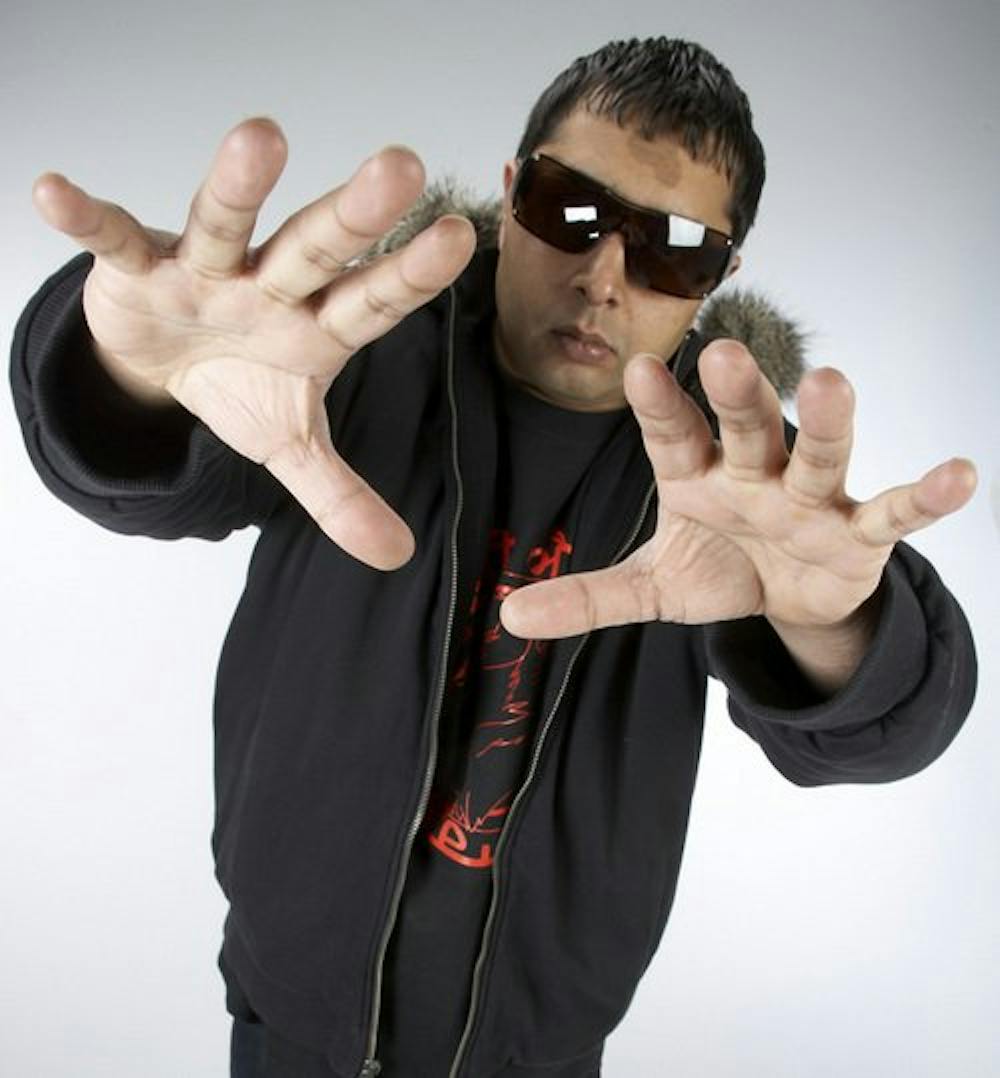 Follow Panjabi Mc!
Follow Panjabi Mc to get alerts about upcoming events and special deals!
PANJABI MC began his career in music by writing lyricsand rapping at gigs.
Panjabi Mc has performed in venues such as: Public Works
Without further ado, here are Panjabi Mc top 10 tracks of all time:
1. Mundian to Bach Ke
2. Morni Banke (From "Badhaai Ho")
Guru Randhawa, Neha Kakkar, Tanishk Bagchi, Panjabi Mc
3. 52 Non Stop Dilbar Dilbar Remix(Remix By Kedrock,Sd Style)
Arya Acharya, Aastha Gill, Amaal Mallik, Ankit Tiwari, Arijit Singh, Badshah, Darshan Raval, Dev Negi, Dhvani Bhanushali, Divya Kumar, Guru Randhawa, Ikka, Jassie Gill, Jubin Nautiyal, Mika Singh, Neha Kakkar, Shreya Ghoshal, Sonu Nigam, Tulsi Kumar, Yo Yo Honey Singh, Aman Hayer, Amit Trivedi, Anand Raj Anand, Anu Malik, Arko, Goldboy, Gourov-Roshin, Haji Springer, Himesh Reshammiya, Millind Gaba, Mithoon, Music Mg, Panjabi Mc, Preet Hundal, Rajat Nagpal, Rochak Kohli, Sachin-Jigar, Sanjay Leela Bhansali, Sukh-E Muzical Doctorz, Tanishk Bagchi, Vee, Zack Knight
4. Jogi - Main
5. Mundian to Bach Ke - Jay Z Remix
6. Moorni
7. Dhol Jageero Da
8. Mundiyan (From "Baaghi 2")
Navraj Hans, Palak Muchhal, Sandeep Shirodkar, Panjabi Mc
9. Mundian to Bach Ke - Dimatik Remix
Panjabi Mc, Dimatik
10. Picha Ni Chad De
Panjabi Mc Details
Rap / Hip-Hop
PANJABI MC began his career in music by writing lyricsand rapping at gigs. The people that saw him perform started to call him theIndian MC. He explained to them that there was no language called Indian but inactual fact the non English words that he would use in his raps were in Panjabi(a language from northern India). This is how the name Panjabi MC came about.
After countlesshours in the studio, making beats and putting raps down, Panjabi MC's firstdemo was complete.
He incorporated intohis unique style of production classic Panjabi songs and legendary recordingartists and created something new and vibrant for the fans he was gaining.
PMC took inspirationsfrom people such as James Brown, KRS1, Dr Dre, Spike Lee and Bob Marley, whichwere his influences from the western world and from his own cultural backgroundhe was influenced by Kuldip Manak, Surinder Shinda and Chamkila who are some ofIndians greatest legends.
There were very fewAsian rappers at that time and it was PMC who took traditional Panjabi musicand merged it with hip hop and R&B records .A new sound for Bhangra wasborn and the PMC brand had began to spread to countries all around the world.
PMC has released 10albums via independent Bhangra labels from the UK. These albums were soldthrough outlets which were based around the Asian communities. Even thoughthese albums seldom found their way into mainstream shops, they turned out tobe bestsellers in his own community.
It was in 1999 when PMC began to experience that the western world people otherthan that of Asian or Indian backgrounds were actually listening to his music.Tim Westwood, a hip hop DJ from Radio 1 UK began to play one of PMC's tracks,Mundian To Bach Ke. From this point onwards more and more mainstream DJ's andradio stations began to pick up on Panjabi MC's style of Music.
In 2002 mainstream record companies all over the world released Mundian To Bach Ke as a single andfollowed up with an album which was put together from all of Panjabi MC'sprevious work released via the independent bhangra labels.
Following on from the release PMC traveled across the globe performing in clubs, on festivalstages and for TV audiences. P's music was now being listened to by people of all colours, cultures and races all over the world. The sound of Bhangra had finally crossed over to the mainstream. Panjabi MC was the first Asian artiststo take Bhangra to the next level, thus gaining him an award at the World MusicFestival in Monte Carlo.
The success of Mundian To Bach Ke was taken to another level when Jay Z one of the biggest rappers from America featured on the record and rapped two verses.
This led to a white label craze and artists such as BabySham, Twista and Beanie Man all wanted to be a part of the Bhangra sound.PMC has picked up numerous awards winning Best Dance Act at MTV Europe, UK Act of the Year at the Mobo's and Best Dance Track in Germany, Italy and Switzerland.
The record charted Top Ten in most countries around the world reaching the number one spot in Italy.
Having almost played to audiences in every country in the world PMC is back with a brand new album the he brands as being "produced on tour". This album boasts 20 tracks of Panjabi Magic and was released in the UK.