Best Oliver Lieb Songs of All Time – Top 10 Tracks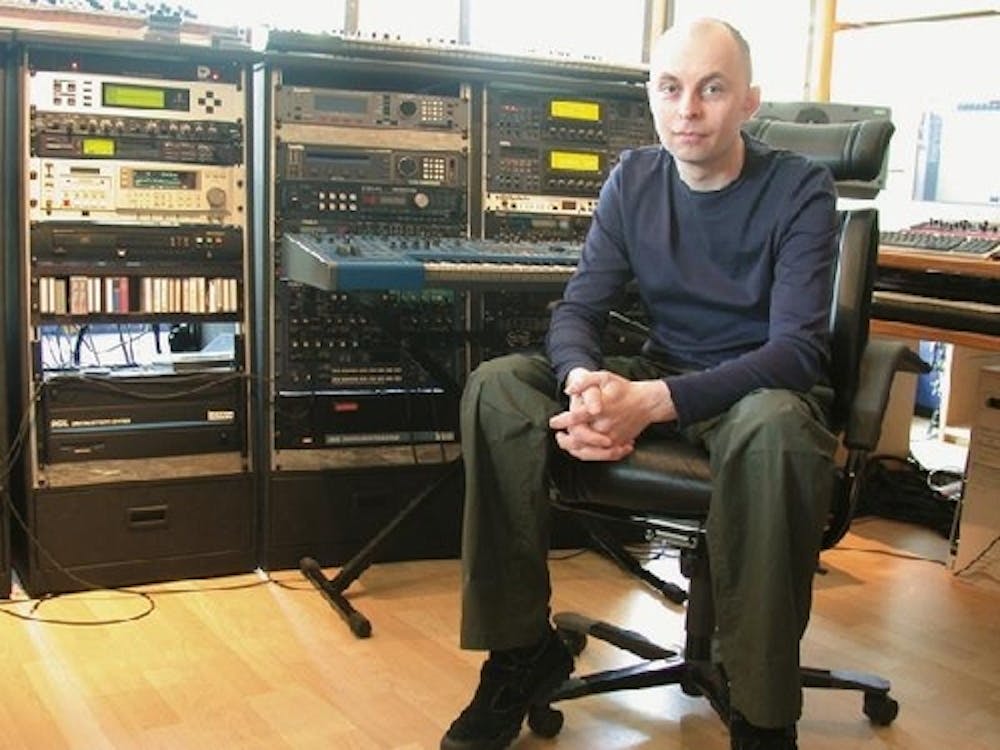 Follow Oliver Lieb!
Follow Oliver Lieb to get alerts about upcoming events and special deals!
Frankfurt based Top-Producer Oliver Lieb was born in 1969.
Without further ado, here are Oliver Lieb top 10 tracks of all time:
1. Café Del Mar - Oliver Lieb Extended 1 Remix
Energy 52, Oliver Lieb
2. Lost Vagueness - Oliver Lieb Main Mix
3. Subraumstimulation - Push Radio Edit
Oliver Lieb, Push
4. The First the Last Eternity (Till the End) [feat. Summer] - Lieb Mix
SNAP!, Summer, Oliver Lieb
5. Cobalt 27
6. Love Stimulation - Oliver Lieb Softmix
Humate, Oliver Lieb
7. The House Of House - Oliver Lieb Mix 1
Cherrymoon Trax, Oliver Lieb
8. Subraumstimulation
9. The Hidden Sun Of Venus - Oliver Lieb Remix
L.S.G., Oliver Lieb
10. Oasis 2020 - Frankyeffe Remix
Oliver Lieb, Frankyeffe
Oliver Lieb Details
Frankfurt based Top-Producer Oliver Lieb was born in 1969. Since 1989 he belongs to the most renowned producers of electronic music. No matter if it´s Techno, House, Eurodance, Elektro or just "music electronics", within nine years Oliver made it to the premier league of international Dance-Producers. Until today he released more than 200 tracks on about 100 sound carriers incl. successful remixes for SNAP, SVEN VÄTH; YELLO, SPARKS, HUMAN LEAGUE, MARC OH, MORY KANTE, ANDREAS DORAU a.m.m. Which way leads to this kind of job and what guarantees this well balanced, always convincing output of Oliver Lieb ?
One answer is to be found in Oliver´s studio above the heights of the Taunus forests, which is without question one of the most exiting equipment collection of the whole Techno scene. However, looking for standard machines like Roland TB-303 or TR-909 is in vain here. Instead of this, Oliver Lieb prefers noble production-equipment and analogue sound-sources with very own character (e.g. Syncussion, EMS A... altogether more than 30 machines) which all must have a certain important feature for being lodged in his homebase: Oscillators to produce ultra-deep bass frequencies.
This love towards abyssy sound-spectrums has its reason in the fact that Oliver Lieb used to play bass in different Funk ´n Soul bands before he started as an electronic musician. When he was aged 14, his favourites were for example Stanley Clark and Mark King and Oliver had the ambition to rise up to a top bass player. A few years later Oliver explored the possibilities of the infrasound and ordered a noble bass from the instrument constructor Matthias Schindehütte.
However, the real success of Oliver´s bands stayed out. "Often I went off before the bands celebrated any triumphs..." The dark perspective to make his life with this kind of music made Oliver cancel all his band activities to work on his own. "From this point of time I never did again any music-compromises." He got in touch with electronical music (KRAFTWERK, Electric Café, JEAN-MICHEL JARRE Concerts in China) and discovered suddenly a new and endless horizon of sound-expression. Oliver Lieb has never been the type of a classic bass player. Therefore he was much more impressed of the possibilities of programmable sampler technology connected with serial kind of production of modern sequencers. Equipped with such technology, Oliver could better realize his feeling for grooves and breaks. Soon he had tinkered his first hit: "System", signed and produced by Torsten Fenslau using the pseudonym FORCE LEGATO (on Abfahrt) just hit the spirit of these days and sold more than 60 000 copies. Oliver tried to tie up, but without great success. In 1991 he separated from the Abfahrt-label and produced together with SWIFT, who later became Rapper in the group MAGIC AFFAIR (The Omen). Oliver´s sound became more and more experimental.
In the beginning of 1992 Oliver´s career reached another turning point: Again he met Matthias Schindehütte who now was A&R at the new founded label HARTHOUSE. Oliver played his tracks and the groundwork for the project SPICELAB was done. In the years to follow, SPICELAB developed to one of the most important HARTHOUSE-projects. At the same time, multifunctional Lieb released quite hard & wild tracks under PSYLOCIBIN and the SPICELAB-project which developed an enormous dynamic. The shouts for live-performances became louder and louder and Oliver created a cunning set-up of live sequencing and real-time programming in a time when 80% of the Techno live-acts worked with DAT-playbacks. This gave him more than 300 bookings on/in all important raves/clubs all over the world. However, Oliver Lieb never wanted to determine on a certain style so he created a special forum for each of his different styles: SPICELAB for rough & experimental sound, THE AMBUSH for ethno-percussive style, PARAGLIDERS for harmonic trance and L.S.G. for flying & drifting Techno-Trance. For Oliver it is very important to be always flexible being able to develop in all genres he likes.
In 1994 his career had risen up once more: Next to remixes for YELLO (Desire; Crashdance) and Andreas Dorau, he worked on the KRONOS-play together with Rainald Goetz. Furthermore his first album of THE AMBUSH was worldwide appreciated and nearly each of his productions made it into the Dance- and DJ-charts. Musically he changed his way of easy arrangement-structures to more deepness and more subtile grooves. The sound of Oliver Lieb which is based on equipment like Korg MS 50, Pearl Syncussion and Teisco 607, connected to analogue sequencers, developed on constantly. One of the most impressive experiences in Oliver´s career was the invitation for performance on the renowned Jazz-Festival of Montreux in 1994. The live-performance of the album act THE AMBUSH was realized together with Harald Grosskopf (DISSIDENTEN), Bas Broikhus (RON ROOTS GROUP) and percussionists, dancers, a breathless pyro-tech show and wicked stage-deko. In 1995, after long disputes, Oliver decided to seperate from the Harthouse label to found his own one: Spy vs. Spice. As a sublabel of Undercover, distributed by Intergroove with outlets in the UK and USA his new SPICELAB-album appears in the beginning of 1996 demonstrating even more progressive sounds. The year 1997 is characterized by the Black Series. It is a very special release series where Oliver puts out harder techno sound than he used to do in the years before. The 12-inches L.S.G.-Black Series 1.1 to 3.1 come to existence and they are in fact showing an extraordinary development of Oliver´s sound. This was reason enough for Superstition to create a new sublabel, Black Series Rec., to guarantee a very special release platform of this new Oliver Lieb-sound. The Black project is crowned in the middle of 1997 with the release of the L.S.G.- Black Album on which Oliver connects all Black Series tracks to a more than 70minutes-long techno- symphony.
After Oliver has decided to stop performing live in the beginning of 1998 he mainly concentrates on his DJ activities. After a few bookings in Germany e.g. Love Parade 1998 and Popkomm 98 invitations from all over Europe, even Australia and Canada are coming in and Oliver is highly inspired for his forthcoming productions. In summer of 1998 Oliver produces the track Pollenflug that is basis for the foundation of a new Superstition project: S.O.L. Also UK top label Platipus can´t resist this new power sound and Pollenflug is quickly licensed for the UK territory. Next to these steps, Oliver founds his own new label Ellipse which is distributed via UnderCover. Quantensprung succeeds as the S.O.L.-follow up and is also licenced by Platipus. In the end of 1998 Oliver starts his fifth tour through Australia, performing a new concept consisting of Djing and Live-act. Furthermore he puts out the record Sentinel, "The Sentinel" on Logic Rec. to attack the charts once again.
In the early months of 1999 Oliver starts ´working on his new L.S.G. - album INTO DEEP which is based on listening and downtempo character, carried by the beautiful voice of the spanish female singer Cybèle de Silveira, who is enganged by Oliver especially for INTO DEEP. The album is released in July 1999, followed by Jillanity/Into Deep - The Remixes D12" with new Club mixes by Oliver Lieb himself.