Best No Regular Play Songs of All Time – Top 10 Tracks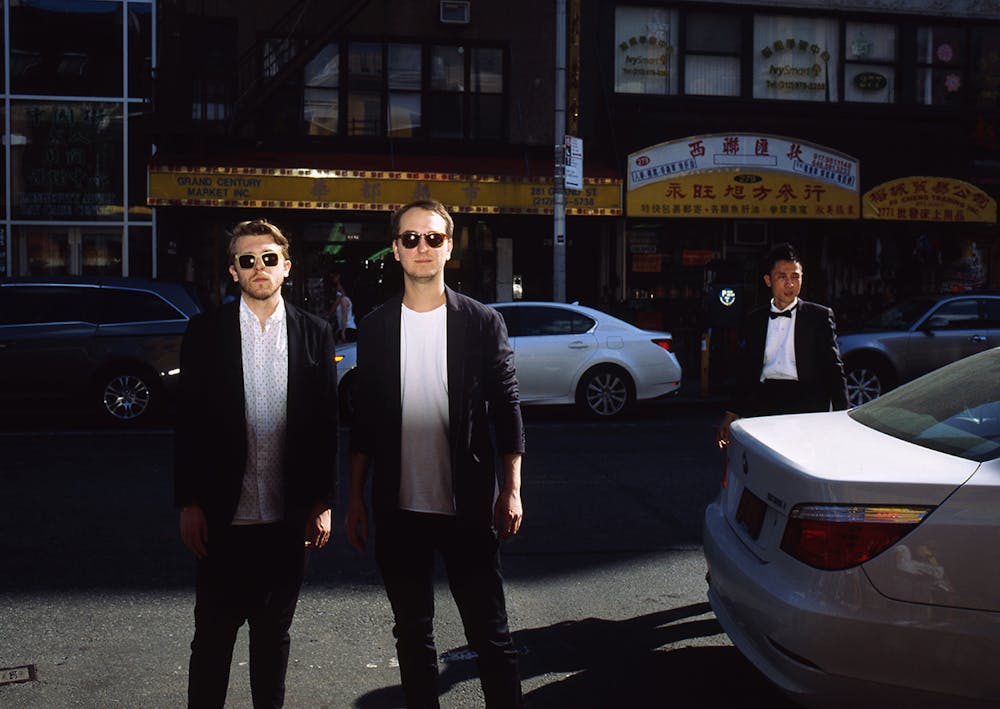 Follow No Regular Play!
Follow No Regular Play to get alerts about upcoming events and special deals!
No Regular Play are a duo equally at home in the rehearsal rooms of Julliard as in the main room of Fabric.
No Regular Play has performed in venues such as: Avant Gardner (Mirage), Avant Gardner (Great Hall), Public Works, TBA Brooklyn, Bar Standard, Great Northern, Halcyon
Without further ado, here are No Regular Play top 10 tracks of all time:
1. Glowstick - No Regular Play Remix
Life on Planets, Taylor Bense, No Regular Play
2. Barely Friends - No Regular Play Remix
3. Endangered Species (feat. John Camp)
No Regular Play, John Camp
4. Takin' U Back - Mixed
5. Nothing Less
6. Owe Me
7. Lake Gilmore
8. Never Had Enough
9. Won't Say No
No Regular Play, John Camp
10. Psycho Villian
No Regular Play Details
Techno
No Regular Play are a duo equally at home in the rehearsal rooms of Julliard as in the main room of Fabric. Emotive and unapologetically organic, their fluid approach unites more than a lifetime of influences.
Their impressive live show, which features Paulus' inimitable trumpet and vocals alongside DeBruyn's masterful manipulation of the rhythm and soundscapes bridges the gap between the indie arena and the heartbeat of the dancefloor.
Greg Paulus and Nick DeBruyn met as 8 year olds growing up in St. Paul, Minnesota, bonding over an early mutual love of hip-hop and jazz legends such as A Tribe Called Quest, J Dilla, Miles Davis, John Coltrane and Herbie Hancock. This deep-rooted connection allows them to understand each other in a rare and profound way.
Paulus performed trumpet at local jazz clubs in his teenage years and went on to study jazz/classical at the Manhattan School of Music. Together they later traveled to Cuba's Havana to study Afro-Cuban rhythm, music and culture.
But the seeds of their evolution were really sewn in 2006 when they attended a Wolf + Lamb party in NYC that blew their minds. Thrown at the Marcy Hotel, a space featured in The Guardian newspaper it propelled DeBruyn to join Paulus in Brooklyn and begin experimenting with electronic music. They naturally formed a very close musical and personal relationship with Zev and Gadi of Wolf + Lamb and their first output, a deep and cerebral string of EPs, was released on the W+L label in 2008 alongside artists such as Soul Clap and Nicolas Jaar.
No Regular Play became integral to the Wolf + Lamb family when they took up residence in the Marcy building, a melting pot for creative minds. This move allowed a more fluid approach to their productions and new collaborations were formed. Subsequent material from the duo has shown up on a slew of respected labels including No. 19 Music and Supplement Facts. Never to be tied to one breed or style, in 2012 they released the track "Rain (All Day)" on Cut Mistake Music, which was reconstructed and performed as a 25-minute piece by Paulus and his father for improvisation/ electronics with the Minnesota Orchestra.
Greg Paulus has also released solo material on Double Standard Records and Wolf + Lamb, respectively. He has worked and toured with critically acclaimed indie band Beirut and, more recently, Matthew Dear's live band over the past two years.
The duo still watches over the infamous Marcy Hotel, and tour regularly performing their incredible live sets at some of the world's most cutting-edge No Regular Play clubs. Fall 2012 saw the release of their debut album, "Endangered Species", on Wolf + Lamb Records.