Best Mike Khoury Songs of All Time – Top 2 Tracks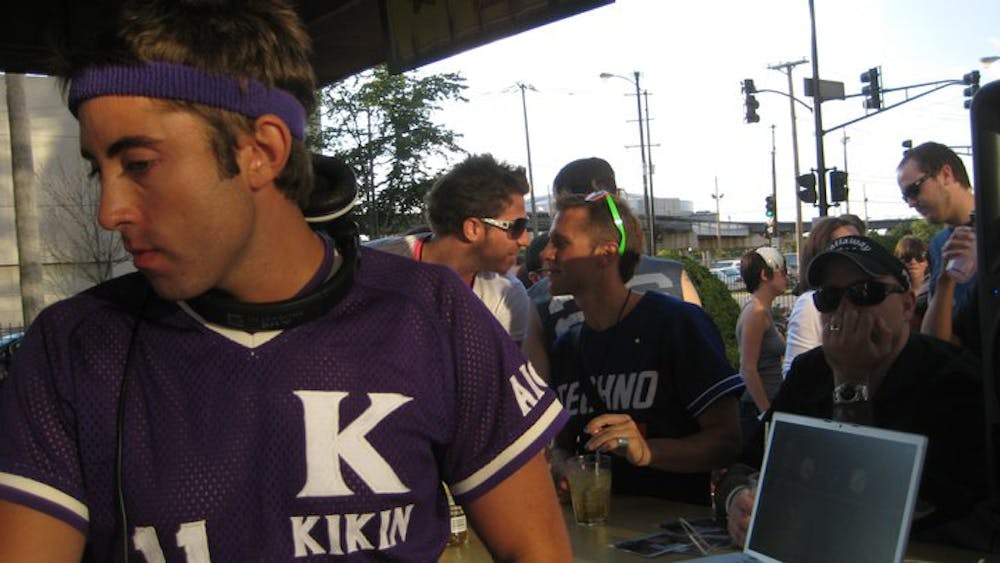 Follow Mike Khoury!
Follow Mike Khoury to get alerts about upcoming events and special deals!
It's hard to believe that once upon a time, Mike was growingup dance music deprived in suburban America.
Without further ado, here are Mike Khoury top 2 tracks of all time:
1. What I Do
2. Slide
Mike Khoury, 4sidekid
Mike Khoury Details
It's hard to believe that once upon a time, Mike was growingup dance music deprived in suburban America. Fortunately, that all changed whenfriends dragged him to his first underground EDM event in Chicago. It wasn'tlong before he bought turntables - and started spending more money on hisrecords than his rent. And so began Mike's journey into vinyl junkie-ism.
Five years later, Mike's setsspan the spectrum of techno, from deep and housey to driving and percussive.Think wicked basslines, constant groove, and plenty of dance floor funk to keeplate night revelers on their toes. Mike draws inspiration from the cutting edgesounds coming out of Berlin without forgetting his Chicago roots.
Mike has an extensive history of opening and headlining gigs, having shared thedecks with artists including Lee Burridge, Gaiser, Matthew Dear, AnjaSchneider, Chris Liebing, Pan-Pot, Sebo K, Exercise One, Cassy, Ambivalent,Adultnapper, Ryan Elliott, Misc./Niederflur, Sian, Touane, Maetrik, and JasonEmsley.
As a resident for listed, Mike's played in San Francisco, LA, NYC, and Miami,plus countless gigs in Chicago. In 2007, he founded the Varsity Allstars – adayraving extravaganza with quarterly parties across the US. Helping listedlaunch in Chicago, Mike has combined DJ'ing with promotion – giving a swiftjolt to Chicago's warehouse party scene with some of the year's most unforgettablenights.
With a recent move to London, Mike began a residency with the Lost Souls crew –giving him the chance to show his stuff for clued-in techno crowds at infamousunderground venues like Unit 7, The Key, and Bar 54. Mike's become a regularfavorite at Public Life, the city's beloved underground toilet-turned-club,where his closing sets have twisted the heads on London's most notoriousdancefloor.
2008 was a big year for Mike, with bookings from Europe to Tahiti andeverywhere in between. Mike capped off his summer with a 7 hour back-to-backmarathon with Lee Burridge at Kudo's Beach in Romania and a slamming set withfellow listed resident Hac Le to close out the Lovefest Festival in SanFrancisco. Mike has recently been selected by Burridge to open for him acrossthe US, with gigs including SF, Chicago, and Miami (WMC). Watch for Mike tobegin pushing his production work in 2009 as he continues making his mark onthe underground circuit.