Best Max Vangeli Songs of All Time – Top 10 Tracks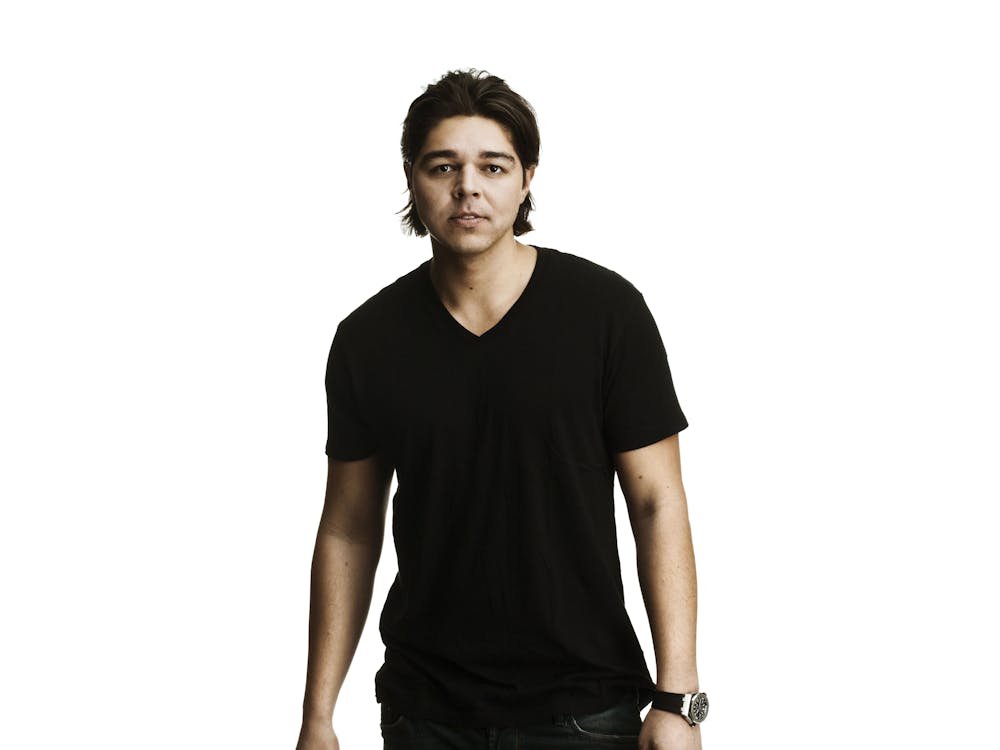 Follow Max Vangeli!
Follow Max Vangeli to get alerts about upcoming events and special deals!
From Moldova to Miami, the world is now the stage that has been set for Max Vangeli's momentous musical footsteps.
Max Vangeli has performed in venues such as: Hyde Beach, Academy, WTR Pool & Grill, PHD Downtown
Without further ado, here are Max Vangeli top 10 tracks of all time:
1. The Island - Steve Angello, AN21, Max Vangeli Remix
Pendulum, An21, Max Vangeli, Steve Angelo
2. Do U Want It
3. Heavy Love
Andrew Rayel, Max Vangeli, Kye Sones
4. I Don't Wanna Say Goodbye
5. Booty Shake
6. People of the Night
An21, Max Vangeli, Lover Lover
7. Half A World Away
Max Vangeli, Ampium, NoFace Records
8. Blow This Club
Max Vangeli, Flatdisk
9. Una Aventura
Patrizia Yanguela, Max Vangeli, Nio Garcia
10. You & Me
Max Vangeli Details
Electronic
From Moldova to Miami, the world is now the stage that has been set for Max Vangeli's momentous musical footsteps. Described by MTV as "One of the most promising artists for 2011", he has excelled all expectations in his accession to the high end of international House music. Injecting the globe's finest venues across the globe, his debut album featuring collaborations with the likes of Steve Angello and Tiesto for 2012 is enough to indicate that with so much momentum already behind him, there is little stopping this master of emotive House anthems.
Relocating to San Francisco to execute his musical ambitions, a host of chart-topping remixes and an extensive global tour for 2010 were accompanied by the devout support of Pete Tong for 'Swedish Beauty' as an 'Essential New Tune'. Ending the year as one DJ Mag's 'Top 5 DJs to watch in 2011', there could not have been a more positive energy surrounding the eclectic producer.
Be it uplifting remodels of Ellie Goulding's 'Starry Eyed' or the Zane Lowe approved remix of Pendulum's 'The Island' alongside Size Records head honcho Steve Angello and label mate AN21, Max's dexterity for finely tuned peak time anthems has seen him become increasingly familiar with the Beatport charts.
With a worldwide hunger for his bold live endeavours, be it frequent slots at Pacha Ibiza for the Masquerade Motel alongside the Swedish House Mafia, spots at Sensation White or his own solo exploits both in America and overseas, Max is an artist who has excelled in taking the energy of his music wherever he goes.
Debuting the first single alongside Tiesto and AN21 from his upcoming album, 'People of the Night' back in 2011, his debut full-length album brags further collaborations alongside British chart topper Example, Calvin Harris and Dirty South, Marking not only the years most sought after album, but one of the most diverse studio outings on the horizon.
Watch out for Max in your city as he continues to push the boundaries of his craft to the limits and provide the world with priceless moments and music of a prestigious momentum.