Best Mark Eteson Songs of All Time – Top 10 Tracks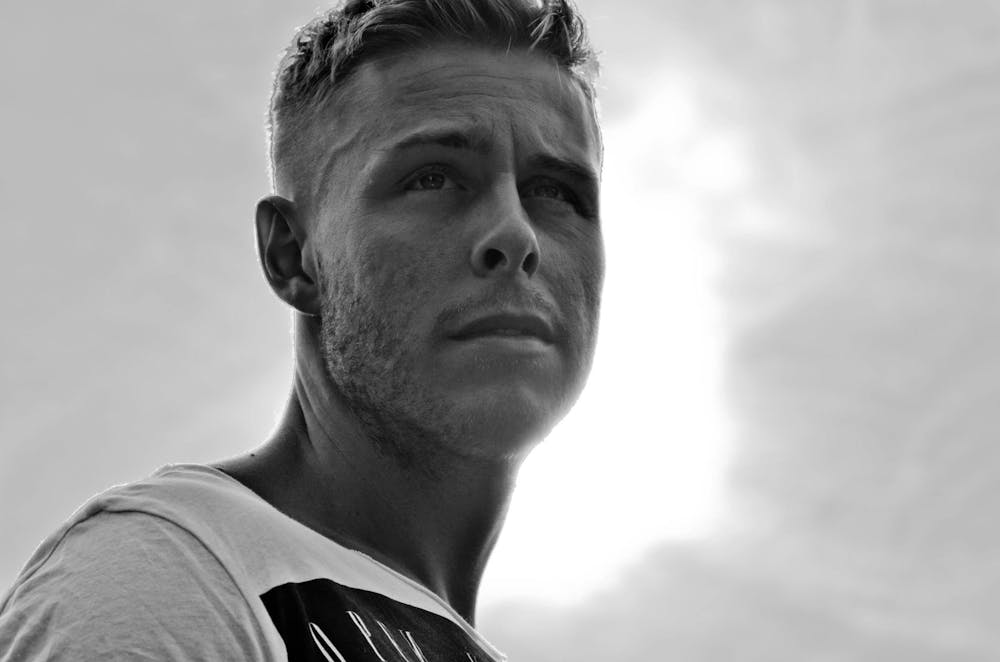 Follow Mark Eteson!
Follow Mark Eteson to get alerts about upcoming events and special deals!
It takes somethingspecial for Global dance giants Godskitchen when headhunting a new resident -they have to be more than just an up & coming DJ talent.
Mark Eteson has performed in venues such as: Hakkasan, Jewel, Omnia, Omnia, Wet Republic, Omnia
Without further ado, here are Mark Eteson top 10 tracks of all time:
1. Heart Like An Ocean
Paul Van Dyk, Mark Eteson, Tricia McTeague
2. Let Go
3. Heart Like an Ocean - Escape Mix
Paul Van Dyk, Mark Eteson, Tricia McTeague
4. Let Go - Nic Chagall Remix
5. Breathe On My Own - Daniel Kandi Remix
Mark Eteson, Audrey Gallagher
6. Breathe On My Own - Radio Edit
Mark Eteson, Audrey Gallagher
7. Blackboard (Mix Cut) - Jon O'Bir Remix
Mark Eteson, Jon O'Bir
8. Winter Never Comes - Mark Eteson Club Edit
Paper Aeroplanes, Sarah Howells, Mark Eteson
9. Blackboard - Jon O'Bir Radio Edit
10. Together - Duderstadt Radio Edit
Mark Eteson, Meredith Call
Mark Eteson Details
Electronic
It takes somethingspecial for Global dance giants Godskitchen when headhunting a new resident -they have to be more than just an up & coming DJ talent.  As anestablished producer, with number one singles and stunning remixes for topArtists across the entire music spectrum; a fully-fledged radio producer andpresenter with 3 monthly shows and a podcast in his broadcasting arsenal and asense of individuality and style that makes him stand firmly ahead of the crowdof other generic trance DJs; Mark, is a complete artist: performer, presenter,and producer.
§ WorldwideResident for one of the biggest names in Electronic Music - Godskitchen
§ Played4 consecutive UK Global Gatherings, opening and closing the main arena to over12,000 clubbers.
§ Playingshows everywhere from a Cruise-liner in Sweden, 1 million people StreetParade's in Switzerland, Open Air festivals in Russia, International ExhibitionCentres in the Ukraine, Indoor Raves in Belarus to Futuristic EasternSuperclubs in Shanghai.
§ Compiledand mixed two Godskitchen albums for worldwide sales online and in high streetstores; Trance Anthems and the first ever residents compilation GodskitchenUnderground.
Mark's insatiablestudio creativity has gathered him support from a who's who of the dance musicscene, whether it be from his debut release "Atlantic" in Paul van Dyk'sEssential mix, the 6-week consecutive running stint of his "Cherry Whip"bootleg on Judge Jules' BBC Radio One Show or notching the coveted number onespot on Beatport and iTunes feature of "The Hymn" with classical singers Zirenzon Anjunabeats, which went on to become one of the labels most successful tunesof the year.
Mark's radiopersonality has grown from the humble beginnings of a 3-year University RadioShow through to guest slots at Ministry of Sound and all the way to where he isnow, having not one but two Godskitchen Radio shows under his belt on a monthlybasis, an exclusive Afterhours.fm show and not forgetting the hugely successfulHighway Radio Show and Podcast whose army of fans download it on a fortnightlybasis.  At last count, across the 4 shows he produces, compiles andpresents, Mark's estimated listenership tops the 1 million mark.  Now thatreally is something to broadcast about!
Spinning off fromthe Radio presenting led Mark to be the voiceover choice for Angel Music Groupevents such as Escape Into the Park and Global Gathering.  Mark hasappeared on numerous television adverts for the events as the officialvoiceover artist for the UK's biggest dance music festivals.  Out of thestudio however, Mark has also been the official presenter for various Gods TVbroadcasts for events at the Birmingham superclub.  Mark also starred indocumentary series "Behind the Dancefloor", filming alongside JudgeJules and tracking the progress of DJs in the music scene at different levelsin their careers.
Armin van Buuren:  "Mark is oneof those DJ's that fully understands trance and made it his own.  A Mark Eteson labelled production always getsme excited because he understands the essence of trance."
Above & Beyond:  "Mark'sa constant feature in TATW, has played incredible sets with us on tour andlittle known to most, is also an amazing magician!"
Gareth Emery:  "It's beengreat to see Mark develop both as producer and DJ over the past few years - Ican see him at the top before too long!"
Judge Jules:  "As reliableas a German Train!"