Best Louie Fresco Songs of All Time – Top 10 Tracks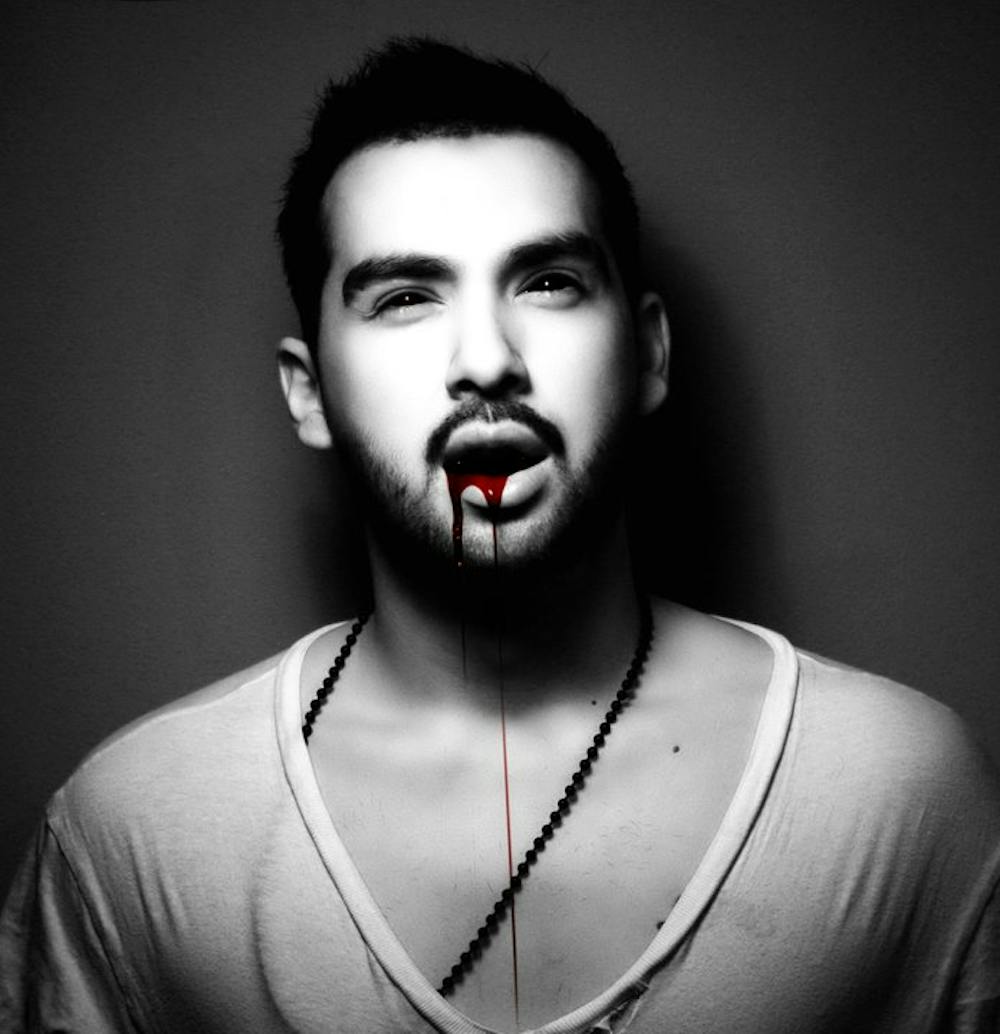 Follow Louie Fresco!
Follow Louie Fresco to get alerts about upcoming events and special deals!
If we can define Louie Fresco in one word it would probablybe "Versatile". This multifaceted DJ and Producer from Mexico has single handedly put hishometown Mexicali B.C.
Without further ado, here are Louie Fresco top 10 tracks of all time:
1. Straight Gangsta
Andre VII, Louie Fresco
2. Do Ya - Original Mix
3. Terminator
Andre VII, Louie Fresco
4. Slow - Till Von Sein Remix
5. So Good
6. Alternate Dimension (Nothing Will Fall Apart) - Original Mix
7. Still Drippin' - Hanfry Martinez Remix
Louie Fresco, Hector Moralez, Hanfry Martinez
8. Falling Out - Louie Fresco Remix
9. Owl Night - Original Mix
10. Snake Jazz - Original Mix
Louie Fresco Details
If we can define Louie Fresco in one word it would probablybe "Versatile".
This multifaceted DJ and Producer from Mexico has single handedly put hishometown Mexicali B.C. on the map with his many original tracks and remixes. Artists like Art Department, JamieJones, Seth Troxler, Maceo Plex, MK DJ, Maya Jane Coles, Deniz Kurtel, DJ T, DamianLazarus, Mark Knight, Noir, Heidi, Solomun, Visionquest, Miguel Campbell, AlexNiggemann, Russ Yallop, Siopis, Clive Henry, James Teej, Richy Ahmed, Larse,Flight Facilities, Tale Of Us, Clockwork, DJ Three, Ida Engberg, J Phlip,Kolombo, Alexis Raphael, Adriatique, WildKats, Ghosts of Venice, The CrystalMethod, Felix Da Housecat, Tommie Sunshine, Brodinski, Dirty Vegas, Avatism,Deepgroove, Oliver Klein, NASA, John Roman, Blond:ish, Lazaro Casanova, BagRaiders, Larry Tee, Junior Sanchez, etc. have played Louie's music all acrossthe globe and on many well respected events and known podcasts.
His DJing skills have earned him invites to share the stage or headline eventsall over the world with the almost every DJ out there, while touring all over Mexico,USA, Canada, Spain, Ecuador, Puerto Rico, Poland, Germany, Italy, France,Netherlands, Ireland, England, Norway, and Africa. All of these in less than 2years.
But DJing is just his "weak side". What really makes heads turn it'shis production skills. Louie started making music at the age of seventeen. 11years and hundreds of tracks later we find that he has done (and is doing)remixes for, originals, and song collaborations with artists such as Etienne DeCrecy, Tommie Sunshine, Peaches, Felix Da Housecat, Little Boots, Kolombo, AliLove, Lady Gaga, Young Buck (G-Unit), Lee Foss, Wildkats, Miguel Puente, HumanLife, Russ Yallop, Body Language, Hot Pink Delorean, etc. And a small releaseon the worldwide known Ministry of Sound in 2008.
If that is not enough to call him a versatile person, Louie sets 2012 as theyear that will definitely make his hometown (and of course himself) stand out.With his newly released label MEXA Records which has been topping the Beatportcharts and top 10's, while setting up showcases all over the globe and infestivals such as Sonar and next year's BPM.
Recently Louie's music was discovered by Jonny White from Art Department, whosigned him for his first ever album release on Nitin Kalyan and Jonny's labelNo.19 and a remix for Modern Amusement (aka Lee Foss) which did amazingly wellon Beatport's "Indie Dance/Nu Disco" chart sitting on the #1 spot and#35 overall for almost a month on Beatport's Top 100. Furthermore, this year hereleased (and is about to release) a slew of remixes and singles on many wellrespected labels such as Defected, OM Records, Nurvous, Neim, and a recentremix he did for Ali Love on Dim Mak Records, which will be the last remix hetakes until he finishes his album for No.19.
Louie's first solo EP from his upcoming album on No.19 just got released (vinyl& digital), with amazing reviews from well respected websites such as IbizaVoice where they gave it a big 7.5, while MixMag gave it the "Tune Of TheMonth" title and it was the only EP that got the amazing 5 out of 5headphones.
Still not versatile enough? Did I forget to mention that Louie has some amazingcooking skills? If you ever spend some time with him ask him to cook some"Loaded Potatoes" or his famous "Louie Fres-Canellonis".