Best Los Hacheros Songs of All Time – Top 10 Tracks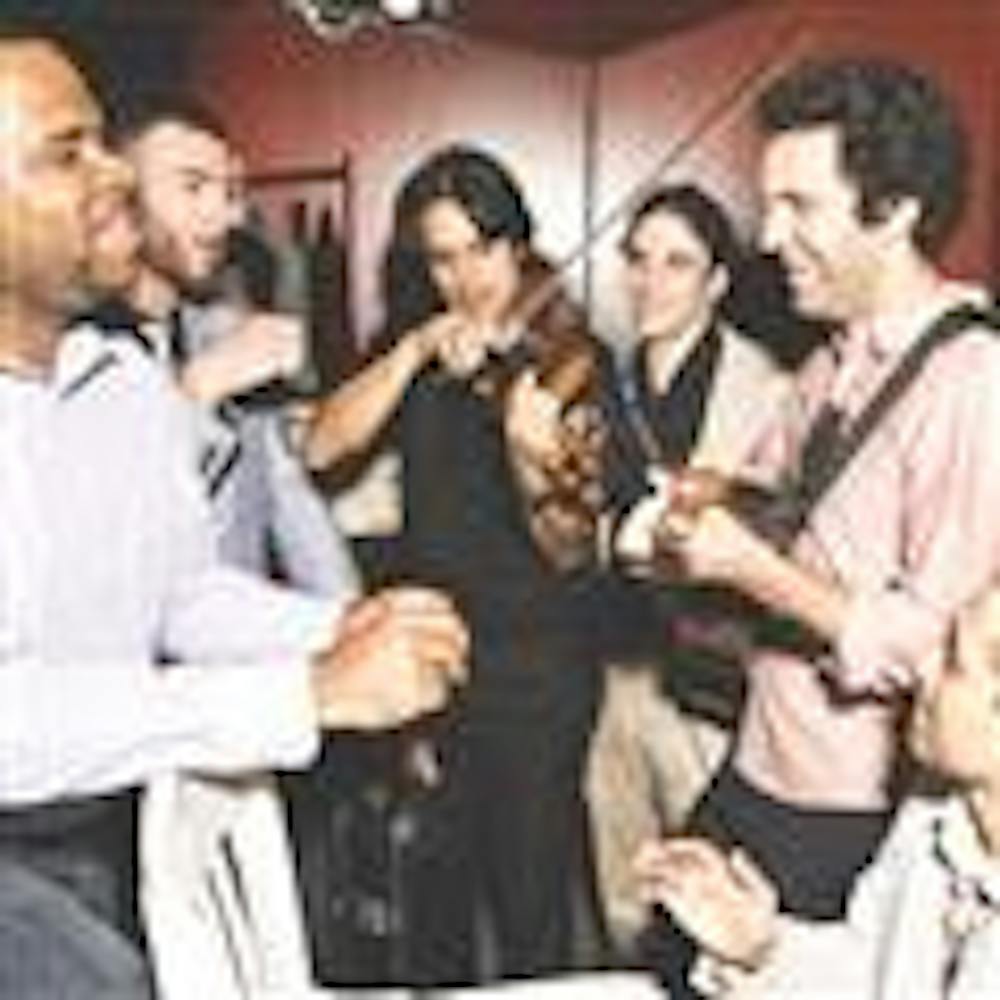 Follow Los Hacheros!
Follow Los Hacheros to get alerts about upcoming events and special deals!
Brooklyn's Los Hacheros, modern-day torchbearers of the Golden Age of Latin music, recorded their sophomore album Bambulaye (February 26 / Chulo  / Daptone Records) live to vintage analog tape, giving the music a raw, but warm and open sound similar to the Latin legends that have inspired them.Their debut album Pilon was a well-received introduction to the band and received critical praise from tastemakers including Wax Poetics, Vibe Magazine, and The Washington City Paper, amongst others.  Wax Poetics states, "The groove to this music is deep," while The City Paper boasts, "…its solid arrangements and lively original songs have impressed old-school salseros and young music fans alike." "Bambulaye was recorded to be gritty, driving, and infectious, with the goal to get you up and dancing from first listen." says producer / guitarist Jacob Plasse, also founder of the Daptone-distributed Latin revival label, Chulo Records.
Without further ado, here are Los Hacheros top 10 tracks of all time:
1. Papote's Guajira
2. Azucar
3. Timbalaye
4. Toma Tu Pilon
5. Bambulaye
6. Descarga para Abe
7. Chano
8. En la Calle
9. Esta Noche Corazon
10. Mami Me Gusto
Los Hacheros Details
Latin
Brooklyn's Los Hacheros, modern-day torchbearers of the Golden Age of Latin music, recorded their sophomore album Bambulaye (February 26 / Chulo  / Daptone Records) live to vintage analog tape, giving the music a raw, but warm and open sound similar to the Latin legends that have inspired them.Their debut album Pilon was a well-received introduction to the band and received critical praise from tastemakers including Wax Poetics, Vibe Magazine, and The Washington City Paper, amongst others.  Wax Poetics states, "The groove to this music is deep," while The City Paper boasts, "…its solid arrangements and lively original songs have impressed old-school salseros and young music fans alike."
"Bambulaye was recorded to be gritty, driving, and infectious, with the goal to get you up and dancing from first listen." says producer / guitarist Jacob Plasse, also founder of the Daptone-distributed Latin revival label, Chulo Records.   "I wanted this record to feel and sound the way it does when we play our final sets at 3am, exhausted in East Harlem dives.  Suddenly the band comes to life and all the old dancers are at it like it was 1970 again.  In those moments, we feel like we could play all night."
Los Hacheros revives folkloric styles like son montuno, guaracha  and salsa, and often combine them with Bomba, a fiery rhythm from the mountains of Puerto Rico.  "Los Hacheros has the magic of group improvisation," adds bassist William Ash.  "We play in a style that is swing oriented and emphasizes the Cuban clave like great ones of old:  Arsenio, Reve, Ritmo…"
A band of only 5 musicians, Los Hacheros can sound like a conjunto of 12. Eddie Venegas (Marc Anthony, Orchestra Broadway), who plays violin and sings chorus, improvises mambos on the trombone, Itai Kriss (Edmar Castaneda, Grupo Latin Vibe) sings, plays flute, campana, and güiro, while Papote Jimenez is in charge of lead vocals, soulful soneos (improvised verses) and congas. William Ash (Alfredo de la Fe, Brenda K Starr) holds down the tumbaos on baby bass while Jacob Plasse plays the tres, a guitar-like instrument originating from the Oriente Province in Cuba.
"There are a million tiny cues on Bambulaye that let you know it is a live band," describes Plasse.  "It feels like it could both fall apart and explode at any moment."