Best King Britt Songs of All Time – Top 10 Tracks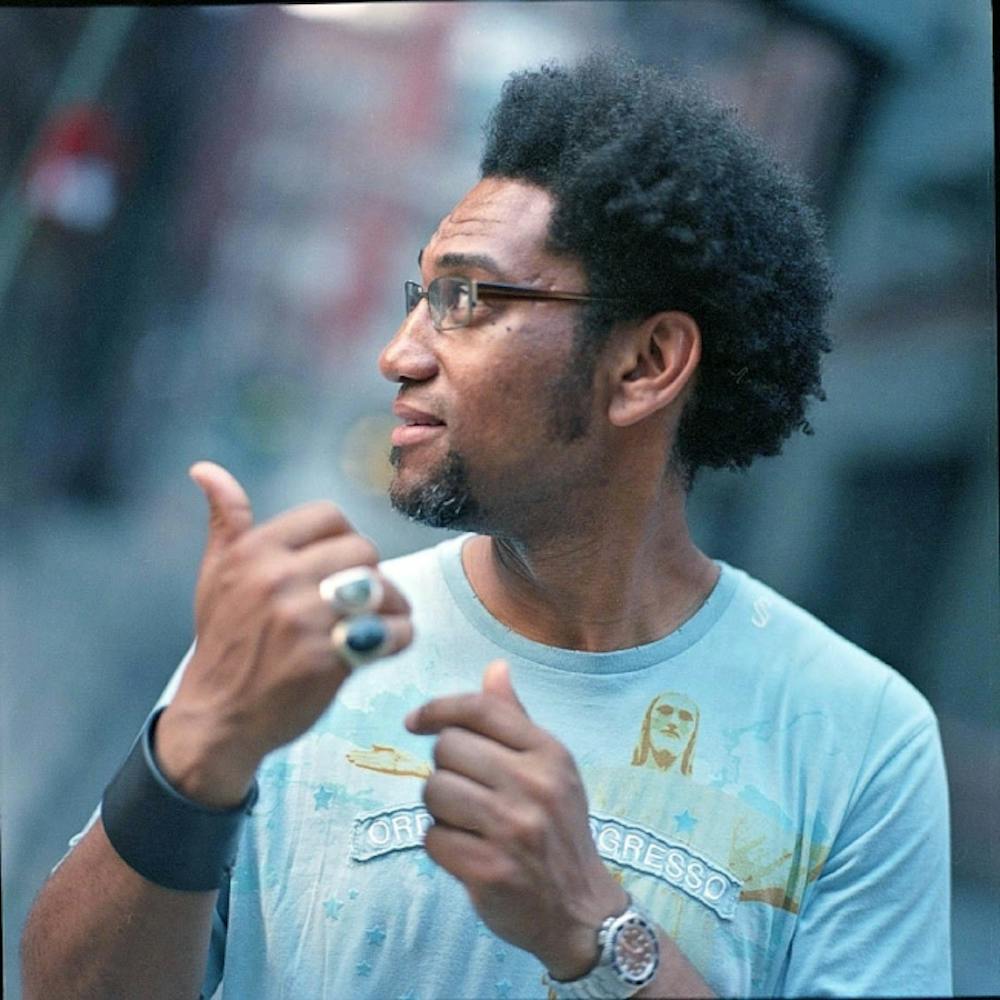 Follow King Britt!
Follow King Britt to get alerts about upcoming events and special deals!
In this compartmentalized, over-marketed world of ours, King Britt is a man who has transcended vast boundaries.
King Britt has performed in venues such as: The Midway, Monarch, Good Room, Great Northern
Without further ado, here are King Britt top 10 tracks of all time:
1. One Kiss (with Dua Lipa) - King Britt Remix
Calvin Harris, Dua Lipa, King Britt
2. Zimbabwe
Chimurenga Renaissance, King Britt, Nadine Stoddart
3. Fly - King Britt's Fhloston Paradigm Remix
Low, King Britt
4. New World In My View
King Britt, Sister Gertrude Morgan
5. Superstar
King Britt, Ivana Santilli
6. Quiet - King Britt Vocal Remix
Zoel, King Britt
7. Quiet - King Britt Instrumental Remix
Zoel, King Britt
8. I Love You Always Forever (Sylk 130 Edit)
Donna Lewis, John Wicks, King Britt
9. Quiet - King Britt Vocal Remix
Zoel, King Britt
10. Quiet - King Britt Instrumental Remix
Zoel, King Britt
King Britt Details
Electronic
In this compartmentalized, over-marketed world of ours, King Britt is a man who has transcended vast boundaries. He's woven an amazing tapestry of a career where he has worked with everyone from Josh Wink to the Digable Planets, from Jazzanova to Grover Washington, from Yaz's Alison Moyet to poet Ursula Rucker...and everything in between. While much of the time you may find him playing beautiful deep grooves at an underground club like Sullivan Room, you might also find him giving a presentation about gospel artist Sister Gertrude Morgan at the Witney Museum. He could be found at an underground loft playing for a tiny roomful of people, or in the studio writing the score he just did for two Rolex ads, or creating new album with his many diverse collaborators…or just when I thought he's done it all, I'm walking by a phone booth and find his stylish self as the face for an ad for Sprint PCS.
He hails from Philadelphia, a city rich in musical history that has cast its influence on the course of American Music - from Jazz, to Soul, to Hip Hop, and thanks to King and his cohorts, dance music. Somehow, every strain of that musical pulse runs through King's veins and has resulted in a cohesive vision of soulful, artistic, inspiring music.
King Britt makes his latest return to NYC Friday May 25th for his first ever gig at Sullivan Room. Fresh off his new mix compilation for Wave Music "Deep and Sexy volume 4," King will create a night filled with uplifting beats, energy, and that sexy vibe that makes us all love this music we hold dear, called house.
Tell us about how you got into DJing and producing. When, where and how did you get started?
I grew up in a household of music. My mom was all into jazz, she knew Sunra, Horace Silver, etc. So I learned about vocals from her. My dad was all into funk and owned a barber shop so that was an epicenter of black music. In grade school I went to a predominately Jewish school called Greenfield. There I got turned onto rock like Yes, King Crimson and Black Sabbath.
I became a metal head and rock enthusiast. So Iron Maiden to AC/DC was the story.
Anyway, high school hit and the whole new romantic and ska period changed my whole thing. Bands like the Beat, This Mortal Coil, Cocteau Twins, and Yada Yada were my shit.
I started making compilations of my extensive 80s rare remix collection. They sold like wildfire. But growing up with Jazzy Jeff and Cash Money, I never thought to be a dj, because they were so good.
Anyway, when I met James Poyser (Erika Badu/Lauren Hill etc) he got me into keyboards and buying Moogs. Then I had the bug to produce - my heroes were ZTT (Trevor Horn and Art Of Noise) and Sly and Robbie.
No turning back.
Did you have a mentor or someone who inspired you to get into DJing and producing? What were your influences?
As I said James Poyser, and additionally my good friend Earl got me into production. But for DJing it was my good friends Blake and Wink, who both encouraged me to really hone in on DJing.
My inspirations were (Mike) Mancuso, (David) Morales, Frankie (Knuckles) and T Alford (Jersey), and Tony Humphries too. Francois K for production.
How did your music career first get started? Who did you work with and what was it like?
I worked at Tower Records in Philly and had all these connections to then no name dudes like Mark and Dego from 4Hero, Ritchie Hawtin, Carl Craig, Goldiewe all became phone friends and I used to order their records.
Through my label connects I got a solo deal with Strictly Rhythm but I just met wink, and we clicked, so we started E Culture and made a classic 12" for Strictly Rhythm call "Tribal Confusion." It blew up in Europe, so we each went over to DJ.
Later I met Butterfly from Digable Planets, and then the rest is history.
I soon met all my phone friends lol
You've created many amazing tracks and remixes over the years. What are your favorite tracks, remixes and projects that you've worked on?
My favorite remix has to be "Father Lucifer" by Tori Amos (Sylkscreen mix). I love her so much and the song just came out exactly how I wanted.
As for production, the Sylk130 "Re-Member's Only" album. It was my best work with my heroes from the 80s - Alison Moyet being the most exciting.
What's the concept behind Sylk 130? Scuba?
Sylk130 is my autobiography of sorts combining all my favorite musicians together and creating an amazing body of soul platters.
Scuba is my metaphor for not being able to swim. So it's a deep sound very aquatic.
Who do you like to collaborate with and why?
I love amazing vocalists. It comes from my childhood. I love to create the backdrop for angels' voices...
What is your mission when you create a new track?
To create a piece of music from a higher existence through my heart to you.
What new projects are coming our way from you?
I'm producing the Preservation Jazz Bands new album, Disco Biscuits, scoring 3 projects and doing my new album Angel Digitales.
What producers and labels are inspiring you right now?
Maurice Fulton hands down is #1.
The Ghostly label is phenomenal as is DFA.
If you had to some up your DJ style and approach into one sentence, how would you put it?
A journey into sonic bliss.
Your name is often synonymous with the Philly scene. Tell us a little about the Philly scene and your role in it.
I'm an important piece in the Philly scene. I'm seen as this legend now - kinda weird. But we created some amazing opportunities for peeps and I continue to do so.
What are your favorite places to DJ in the world?
Yellow Japan, Cacoon in Frankfurt, La Santiera in Playa Del Carmen (Theivery Corp Club).
Any favorite moments across that career of yours?
When my daughter age two called me and sang all the words to my song The Reason.
What are you looking forward to in working the decks in NYC?
I'm looking to take it back to my Loft experiences, keeping it eclectic and funwith a little tech thrown in