Best Kim Sozzi Songs of All Time – Top 10 Tracks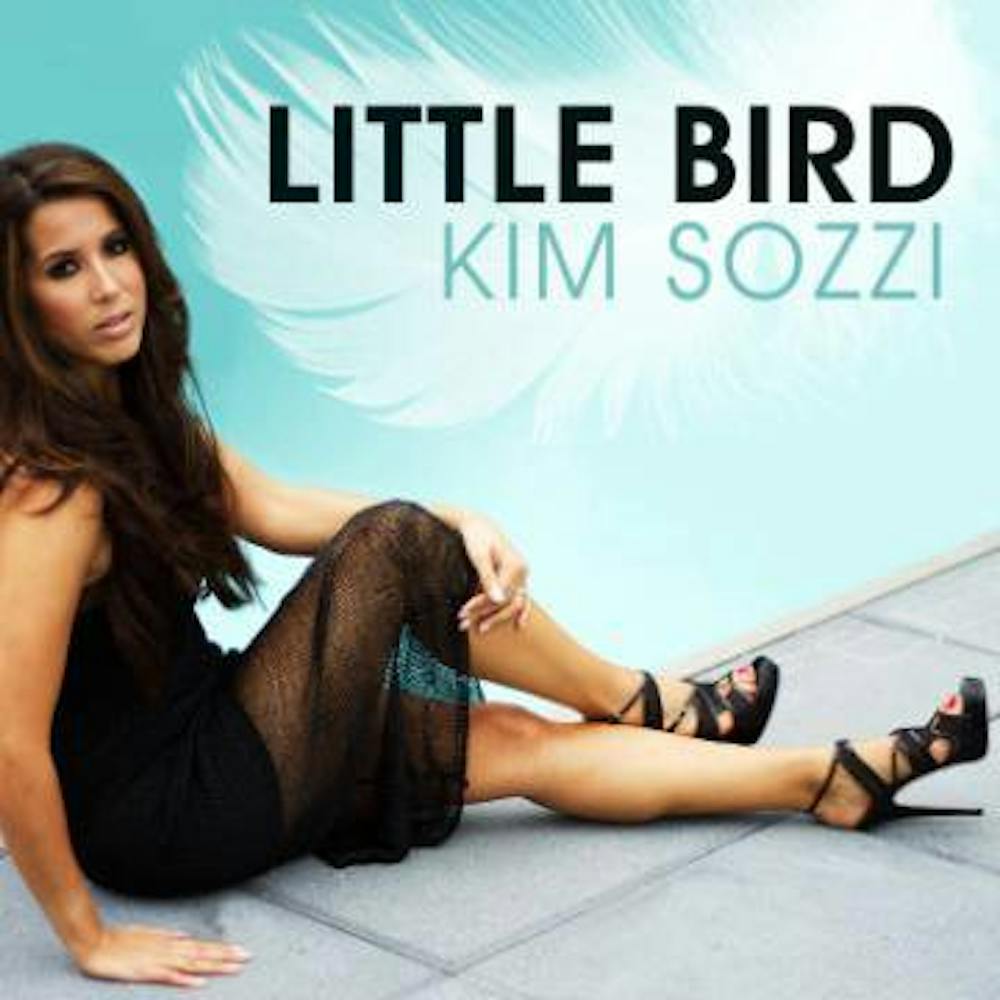 Follow Kim Sozzi!
Follow Kim Sozzi to get alerts about upcoming events and special deals!
Kim has always been influenced by the limelight her grand mother was am opera singer, her father a musician and her mother also a dancer.
Without further ado, here are Kim Sozzi top 10 tracks of all time:
1. Feel Your Love - Radio Edit with Intro
2. Break Up - Cascada Edit
3. You Can Look - But You Can't Touch (The Bella Twins)
WWE, Kim Sozzi
4. Feel Your Love - Radio Edit
5. Alone - Johnny Budz Radio Edit
6. Cry Tonight (Kiss Me Back) - Jeff Martens Radio Edit
Kim Sozzi, Jeff Martens
7. Feelin' Me Hex Hector Remix
8. Feel Your Love - Extended Mix
9. Little Bird - Radio Edit
10. Alone - Valentin Radio Edit
Kim Sozzi Details
House
Kim has always been influenced by the limelight her grand mother was am opera singer, her father a musician and her mother also a dancer. She is married to Derek Axelrod.
Kim Sozzi's most recent single, FEEL YOUR LOVE has reached the top of the Billboard and FMQB Dance Airplay Charts. FEEL YOUR LOVE marks Kim's biggest chart success to date.
Building rapidly on the chart success of Kim's first single of 2008 (Like A Star), program directors, DJs and Kim's many fans quickly showed their love for FEEL YOUR LOVE, as the track debut in the top 20 and then rocketed its way to No. 1 on both the Billboard and FMQB Dance Radio Airplay Charts, in just seven weeks!
FEEL YOUR LOVE not only sprinted up the charts, it has had staying power as the Spring of 2009 found Feel Your Love enjoying 18 weeks in the top 5 of the Billboard Airplay Chart. May, 2009 also found New York radio giants, Z100 and KTU officially adding FEEL YOUR LOVE to their much coveted playlist.
FEEL YOUR LOVE can also be heard on Hollywood Hamilton's Syndicated Top 40 countdown as well as XM 20 on 20, Party 105, Pulse 87.7, KNRJ San Francisco, Music Choice, C89.5 Seattle and AOL Music.
Kim's first single of 2008, Like a Star (with mixes from Peter Luts, DJ Lamboy and Mynt) reached the top 20 of the Billboard and FMQB Dance Radio Airplay charts and had been the most requested song on New York's new Pulse 87.7 FM. The track also received heavy rotation from the always supportive Party 105.3 and Music Choice. Like A Star can now be heard on Abercrombie & Fitch's website as the featured song on its model tryout page.
With a string of well known played dance radio hits over the past few years, Sozzi's live performances remain in high demand. Kim performed over 60 shows at dozens of venues up and down the East Coast last year.
Kim landed a huge break when one of her songs, Letting Go, a tormented declaration of autonomy with enough honest sentiment to cause goosebumps, in fact, appeared on Songs from DAWSONS CREEK. Quickly following was an appearance on the TEACHING MRS. TINGLE with her song titled Till I Cry You out of Me.
Kim was introduced by Columbia to Frank and Christian Berman, the production team that has produced numerous multi-platinum hits from artists such as Baha Men, Amber, Real McCoy and Moffats and recorded an album using the name Kim Styles for release through Sony Germany.
In 2001. Kim's first single titled "Feelin Me" with remixes by Grammy award winner Hex Hector, Jonathan Peters and Rosabel proved to be a huge dance club hit peaking at #4 on The Billboard Dance Charts in 2001. That album also resulted in a popular music video in Germany featuring a very sultry Kim singing Every1's A Winner. (Check out the video her www.myspace.com/kimsozzi page)
In 2003 Kim recorded and toured with Opera star Jose Carreras from the world famous group The Three Tenors. They recorded a duet titled Show Me the Way" which has been released in several countries throughout Europe and had major chart success. "Show Me the Way" was also the theme song for the Ski Jumping Olympics in Austria.
In 2005 Kim signed with premiere US dance label, Ultra Records and teamed up her strong vocal talents with the hit-making producers known as Mynt. That collaboration, returned Kim to the top of the dance music world as the first single, "How Did You Know" peaked at #1 on KTU 103.5 and even received spins on New York's top pop-station Z-100.
In 2006, Kim followed up with another dance radio hit, a vocally stunning remake of Heart's "Alone" which earned heavy airplay all summer on WKTU.
2007 was also a great year for Kim where she released another hit song titled "Break Up" produced by Cascada, the producers behind last years biggest worldwide dance hit "Every time we touch"! Her stunning video was the #1 most requested video for 2 weeks on the UK's music channel "The Box" and over 50,000 views on You Tube.