Best Kevin Hart Songs of All Time – Top 10 Tracks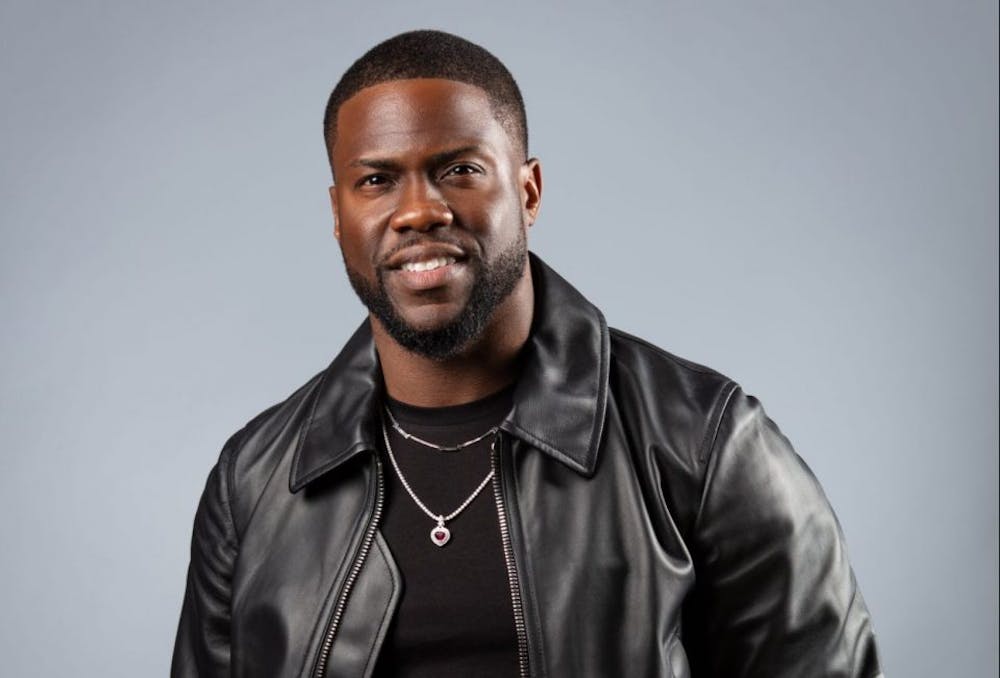 Follow Kevin Hart!
Follow Kevin Hart to get alerts about upcoming events and special deals!
Kevin Hart exploded onto the scene as one of the most versatile comedic actors in both television and film; and he's making history.
Kevin Hart has performed in venues such as: Drai's Nightclub, Marquee Nightclub, Academy, Tao Beach, LIV
Without further ado, here are Kevin Hart top 10 tracks of all time:
1. Panda
2. Saturday - Cast Version
Kevin Hart, Thomas Middleditch
3. Push It On Me - From "What Now?"
4. All Day
Kevin Hart, Lil Yachty, PnB Rock
5. Hallelujah
Kevin Hart, Thomas Middleditch, Ed Helms
6. Sunday Morning
Kevin Hart, Nick Jonas
7. Scream
Kevin Hart, Chris Brown, Joelle James
8. Chocolate Droppa Intro Skit
9. Baller Alert - From "What Now?"
Kevin Hart, Migos, T.I.
10. All Falls Down
Kevin Hart, Tink
Kevin Hart Details
Kevin Hart exploded onto the scene as one of the most versatile comedic actors in both television and film; and he's making history. The funniest comedian in America is fresh off his release of Think Like a Manwhich grossed over 90 million dollars in the theaters. He also appeared in the Nick Stoller comedy The Five Year Engagement for producer Judd Apatow and Universal.
Hart has appeared in such films as Meet the Fockers sequel aka Little Fockers, and Death at a Funeral, alongside Chris Rock, Tracy Morgan, and Martin Lawrence. He also co-starred alongside Matthew McConaughey and Kate Hudson in Fool's Gold, Along Came Polly opposite Ben Stiller and Jennifer Aniston, as well as opposite Steve Carell in The 40 Year Old Virgin. Hart's additional film credits include:Soul Plane opposite Tom Arnold, Method Man, and Snoop Dogg, Not Easily Broken, Extreme Movie,Drillbit Taylor, Epic Movie, The Last Stand, Scary Movie 4, and In the Mix, Meet Dave and Superhero Movie. One would say Hart is quickly on his way to skyrocketing into the next bonafide international superstar.
In the summer of 2012, fans across American witnessed Hart and his downright hilarious, side-splitting comedy in his newest nationwide tour Let Me Explain in which Hart traveled to nearly 100 U.S. cities and international cities in both Europe and Africa.
In 2011, Hart's Laugh At My Pain comedy tour pegged him as 2011's #1 comedian on Ticketmaster and in February 2011, Hart sold out the Nokia Theater two nights in a row breaking the record previously set by Eddie Murphy. Hart released the feature film version of his comedy tour, Laugh At My Pain in September 2011. Despite opening in less than 300 screens nationwide, the film grossed nearly $8 million at the box office making it one of the top 10 independent films of 2011.
Hart's DVD Seriously Funny is one of the fastest selling DVDs in recent years and has gone platinum four times. His comedy central special of the same name is the highest rated comedy special of 2010.
Hart has also made his mark in television. In 2009, Hart's one-hour comedy special I'm a Grown Little Manon Comedy Central was also one of the highest rated specials for the network. Hart was the host of BET's classic stand-up comedy series Comic View: One Mic Stand. Hart's other television credits include ABC'sThe Big House which he also executive produced and wrote and recurring roles on Love, Inc, Barbershopand Undeclared. Recently, Hart has been featured on news and top-rated programs like Live with Kelly,The Wendy Williams Show, OWN's The Rosie Show, The Steve Harvey Morning Show, Sirius' The Foxxhole plus many more.
Hart's the man who sees the humor in life experiences and makes fans take a cold hard look at the things everyone thinks but is too afraid to say. He's irreverent, bold, and somewhat brass; yet there's an innocent sensitivity that pulls at the heart strings which make fans want to take hold and go along for the ride. His brilliant-style of improvisational comedy is the rawest seen anywhere in years and is dominating and selling out arenas and large venues with his appearances in sitcoms, movies, stand-up specials, and award shows (including being honored with hosting duties for the 2011 BET Awards, 'no-host' emcee duties opening the 2011 MTV Awards, and host of the 2012 VMA's).
Hart has an active, engaged, and incredibly passionate fan following of nearly 5 million on Facebook and more than 5 million on Twitter providing him the uncanny ability to make a topic trend within minutes. His stage, small screen, box office, and retail successes have led to endorsement deals from international brand names such as Ford Motor Company and Nike. Simply put, Hart himself is a brand that creates buzz and makes magic. As a result of his skyrocketing success, Hart recently caught the eye of Cupertino-based Apple executives who selected him for a series of in-store fan appearances and consequently awarded Hart his own dedicated room in the iTunes® store (www.iTunes.com/KevinHart).
Hart debuted on amateur night at a Philadelphia comedy club and was insistently hooked. He quit his job as a shoe salesman and began performing full time at such clubs as The Boston Comedy Club, Caroline's, Stand-Up NY, The Laugh Factory, and The Comedy Store in Los Angeles. However, it was his first appearance at the Montreal Just for Laughs Comedy Festival that led to work in feature films. With his passion for stand-up, Hart continues to tour the country to sold-out audiences.

Hart currently lives in Los Angeles with his family.