Best Kelley James Songs of All Time – Top 0 Tracks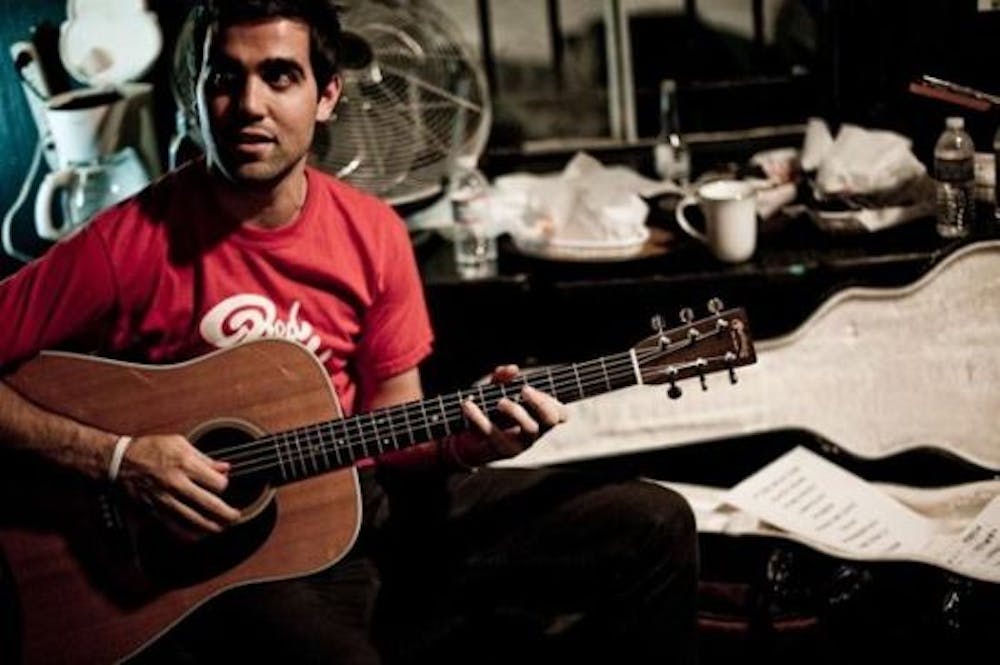 Follow Kelley James!
Follow Kelley James to get alerts about upcoming events and special deals!
When Kelley James was just 16-years-old, he had the encounter many artists pinpoint as a life shifting moment: "I got pulled up on stage with Green Day to play guitar," says Kelley.
Kelley James Details
Rock
When Kelley James was just 16-years-old, he had the encounter many artists pinpoint as a life shifting moment: "I got pulled up on stage with Green Day to play guitar," says Kelley. "I looked out at 18,000 people and distinctly remember telling myself, 'you'll be back here – get used to it.'"
Kelley has been writing his biography as a musician and storyteller ever since that moment. Quick-witted and clever, Kelley's music is a fascinating collection of acoustic guitars, hip-hop beats, thoughtful lyrics, and freestyle flows. He gives a voice to things many of us wouldn't say out loud, something he does with the catchy and tongue-in-cheek track "Stalker," but he also doesn't tiptoe around the direct expression of emotion in songs like the jazz-infused "Making Me Love", both of which are from his full-length album 'In A City That Has No Name'.
Born and raised in Northern California, Kelley is a study in diversity. A mellow personality off-stage, he doesn't feel compelled to make himself the center of attention, but even his fans are familiar with his affinity for stand-out footwear – the more unique, brightly hued and stylish, the better. His home base is currently in Los Angeles, but his heart also travels to reside in the Bay Area. He's an athlete who has played sports throughout his life, but also thrives in a vegetarian and yoga lifestyle. When performing, he's just as likely to toss Kanye's hip-hop into the mix as he is to add in Sublime's alternative bounce.
For Kelley, this assortment of influences and interests manifests in both his studio offerings and live performances. To see Kelley perform is like being invited to the Party of the Year – all the components for a memorable night are in place: great music, conversation that makes you laugh and keeps you on your toes, and the kind of energy that makes you want to stick around as long as possible.
In fact, that energetic atmosphere is how Kelley garnered a solid following as a USC student studying the business side of the music industry. He consistently played fraternity parties and eventually began to book clubs in LA. And as if possessing an artistic mind isn't gift enough, Kelley's intellect allowed him to graduate early from USC to pursue music full-time.
Once Kelley developed his passion for performing, he had no qualms about doing the heavy lifting on his own. Ever the business mind, Kelley pays very close attention to the logistics and inner-workings of his career. He even constructed a successful business model with the popular Sorority Tour (sororitytour.com), a concept that keeps him on the road performing most months of the year.
Then, in January 2008, Kelley found himself in another life-altering moment: "I played a show at The Sundance Film Festival that changed my path as an artist," says Kelley. That night, he met his manager, partnered with two main sponsors (Oakley and Muscle Milk), and even jammed with Lil Jon. "You could call it lucky," he says, "but I'd been working hard nonstop for that moment."
In just a short time, Kelley has become one of most sought-after musical acts on the West Coast. With his unparalleled live show, Kelley has floored audiences from LA to NYC to Australia and back again. He has shared the stage and collaborated with such artists as: Sara Bareilles, Tyrone Wells, Kate Voegele, and hit-makers T-Pain and Lil Jon. As a headliner, he consistently packs LA's most legendary venues, including the El Rey, Roxy, Key Club, and Avalon.
Currently, Kelley is crisscrossing the country promoting his full-length album and a five-song disc called 'The 15th Street EP' which features the popular single "Once I Was Her Boy", a song that also found its way onto the charitable SurfAid disc. Alongside artists such as Bob Marley, Liam Finn and Eddie Vedder, Kelley is part of a group of renowned musicians who donated their songs in an effort to improve the health of isolated people living near some of the world's foremost surfing sites.
Still in his 20's, Kelley has managed to realize incredible accomplishments while remaining tuned in to the simple pleasures and stable facets of his life. He is incredibly close to his family, traveling and sharing hotel rooms with his brother nearly every day. He loves to eat at the same restaurant every time he ventures back to Santa Monica. He still follows college sports, especially football, and states "I will represent USC until I die."
But at the end of his often very long days filled with live shows, appearances, and travel, the music he creates is a passion that motivates and inspires every corner of his life. "Not long ago, I bought a mini acoustic guitar in Oregon for 90 bucks that has so much vibe…" he recalls. "I play it every night before I go on stage."
It's this intangible "vibe" that makes Kelley James such an innovative and exciting artist to watch.