Best John Creamer Songs of All Time – Top 10 Tracks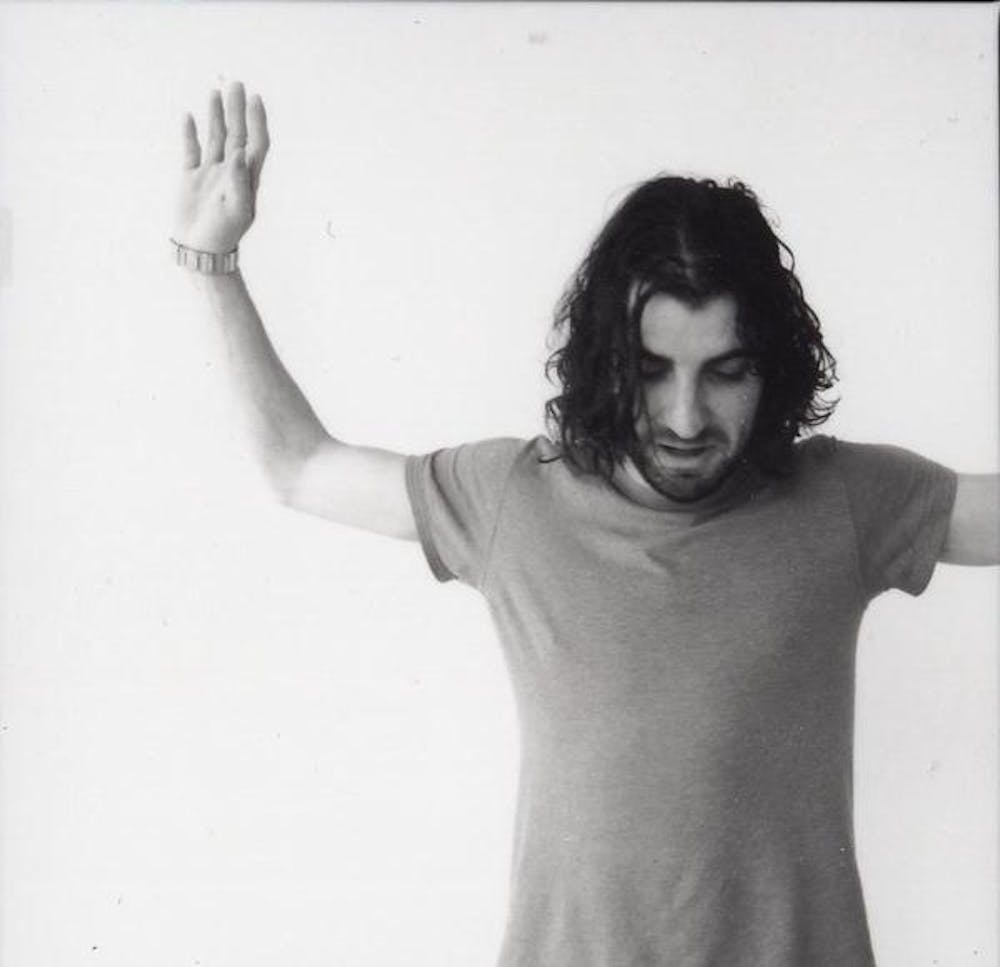 Follow John Creamer!
Follow John Creamer to get alerts about upcoming events and special deals!
You know the John Creamer and Stephane K sound - very deep, often dark and always sexy as hell - straight from the grooviest alleys of New York City and into the world's best clubs.
Without further ado, here are John Creamer top 10 tracks of all time:
1. I Wish You Were Here - Stan Kolev Remix
John Creamer, Stephane K, Nkemdi, Stan Kolev
2. Arena
3. Clear - Main Mix
4. The Don - Sonny's Main Squeeze Short Edit
Sonny The Champion, John Creamer
5. Clear - Horny Dub
6. Clear - Long Version Dub
7. Clear - Main Mix
8. Clear - Dub
9. Clear - Bub-2
10. Quiet - John Creamer Butter Mix
Zoel, John Creamer
John Creamer Details
You know the John Creamer and Stephane K sound - very deep, often dark and always sexy as hell - straight from the grooviest alleys of New York City and into the world's best clubs. Superstar DJs John Digweed, Danny Howells, Danny Tenaglia and Pete Tong were among the first to champion the John Creamer and Stephane K sound and made it an international sensation. What was "the new sound of New York" has gone well beyond the banks of this metropolis and is now a global craze.
There is a certain texture and mood to every track Creamer & K touches. The duo has an affinity for good, quality vocals (but not the over-the-top diva kind), steamy percussion and twisted, tribal efx. This formula has been used time and again in the construction of some of the most popular remixes of the last decade. Their stellar remix portfolio includes reworkings of Kosheen's "Hide U," Satoshi Tomiie's "Love In Traffic" New Order's "Crystal" Nat Monday's "Waiting," Hybrid's "True To Form," Moony's "Doves," Puretone's "Addicted To Bass," The Crystal Method's "You Know It's Hard," Sinead O' Connor's "Troy" and Iio's classic anthem, "Rapture." Although this list features artists representing many different musical styles, they have one thing in common - these tracks have all been made into dance floor hits. Most notable are the remixes of Kosheen's "Hide U" (which won them remix of the year at the 2001 Muzik Awards, entered the UK Top 10 at .. 6 and topped Billboard's Hot Dance Music / Club Play chart), Sinead O' Connor's "Troy" (topped Billboard's Hot Dance Music / Club Play chart) and Iio's "Rapture" (hit ..2 on both the U.K. singles chart and on the Billboard Hot Dance Music/Club Play chart.) Beyond remixing, their acclaimed original productions including "I Love You" and "Wish You Were Here" continue to earn them respect worldwide.
John Creamer grew up in Philadelphia and from an early age was influenced by classic rock; eventually leading to his role as a Trombone player in a garage-ska band. However, like so many others, John's life was changed instantly by his first encounter with the original Sound Factory. Drawn in by the no holds barred approach to music that the Sound Factory DJs instituted, John knew that house music was where he needed to be. Following his instincts, he soon moved to New York and landed a record store gig at the influential Eightball Records. In time, Creamer rose up the ranks to become A&R man for Eightball's growing label (and later A&R for Satellite Records). Constantly surrounded by records, Creamer did quite a bit of DJing around New York City, while also dabbling into the production realm with the release of some well-respected acid jazz under the name Butter Foundation.
Like Creamer, Stephane K also got his start in rock music. The New York resident - by way of Paris and Tokyo - first started out as a bass player in the progressive rock band E Trance and performed with the group at legendary digs like CBGB's and the Knitting Factory. In the early 90's Stephane was also converted by the original Sound Factory and quickly made the shift over to house music production. His first house productions came via a collaborative effort with DJ Katsu under the name Madam. Stephane later went on to record tracks with Satoshi Tomiie under the name Bipath and continues to dabble into the production of his own tracks, most notably "Numb"and "Insane Poem," co-produced with PQM.
Being an A&R man with Eightball, Creamer was quite familiar with Madam's production ability and hired them to remix an Eightball project. A close relationship soon developed between Creamer and K, and they soon began collaborating together with a mutual desire to create vocal-driven tracks. This was quite a bold move when you consider that at the time, long, drawn-out instrumentals were the name of the game in dance music. Well, the rest as they say, is history.
When you are responsible for a number of huge remixes, good things start to happen in all facets of your career. Upon hearing the duo's remix of Trancesetters' "Roaches," Bedrock honcho John Digweed asked them to mix the fourth installment of the label's Compiled And Mixed series. Previously known more for their remixing, this CD provided a forum to showcase their abilities as DJs. The two-disc set was well received around the world and featured Creamer & PQM's naughty "Fucksonnet," described by Muzik magazine as "a fucking brilliant prog-swearathon that would make John Lydon blush."
Drawing from his production and remixing skills, Creamer has launched a budding DJ career. Internationally, he has already played the world's most respected clubs including Cream, Renaissance and Bedrock in the U.K.; Pacha in Portugal, Soda in Athens and Zouk in Singapore. In the U.S., he has played Spundae in San Francisco, Los Angeles and Las Vegas; Axis in Boston and Just about every cool (and not so cool) venue in New York City.