Best Joee Cons Songs of All Time – Top 10 Tracks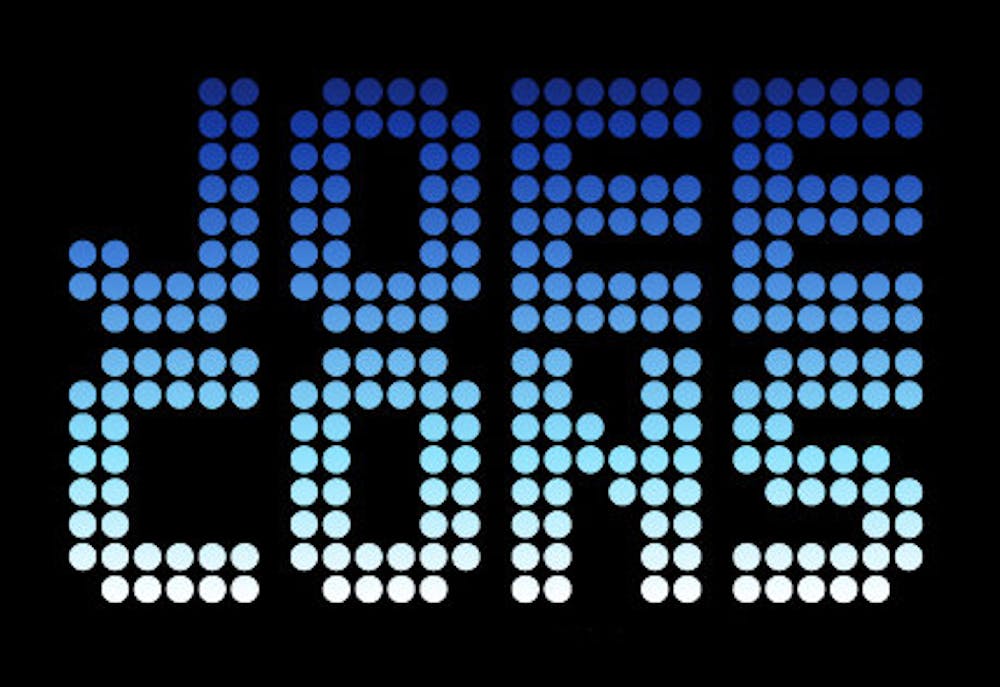 Follow Joee Cons!
Follow Joee Cons to get alerts about upcoming events and special deals!
Joee Cons is a DJ, Producer and Remixer who began his musical journey in Toronto, Canada.
Joee Cons has performed in venues such as: Toybox, Circus After Hours, Nest, One Loft, Parlour
Without further ado, here are Joee Cons top 10 tracks of all time:
1. Esperanza - Original Mix
2. Fine Day - Original Club Mix
Joee Cons, Jaclyn
3. Something Going On - Joee Cons Remix
Tricky Moreira, Joee Cons
4. Things & Strings
5. Close To U
6. Louder Than Words
7. Be - Original Mix
8. Don't Stop
9. Mini Human Beings - Joee Cons Insomnia Remix
Kotov, Andre Wilde, Joee Cons
10. Vital E - Joee Cons Remix
Fory, Teknoize, Joee Cons
Joee Cons Details
Electronic, House, Techno
Joee Cons is a DJ, Producer and Remixer who began his musical journey in Toronto, Canada. Forming an electronic group, he began recording house and techno music inspired by the early dance scenes of New York, Chicago, Detroit and London.
Fascinated by the energy created when hearing two tracks mixed simultaneously, turntables quickly became his choice instrument and he began DJing at events and nightclubs. Subsequently added to the Raw Energy Experience Radio Show. The show was a main staple in Toronto for cutting edge house and techno. During that period, Joee became of age, playing for thousands for the first time, DJing at massive super clubs, underground parties and infamous raves.
Soon after, Joee Cons' debut single 'Get Funkee' was released and became a Top 10 Hit. DJ's championed it worldwide and it was signed to Strictly Rhythm's Groovilicious label as the first Canadian artist. The track was licensed to compilations in Canada, USA and Japan.
More notable singles followed, such as 'Down To The Sound' and production/remix credits on The Funky Headhunters 'Santa Monica', which was a Top 20 Hit. In 2003 Joee collaborated with Saint Pete (Perfecto Records) and recorded 'Milkshake'. In 2004 he collaborated with M1 aka Matteo DiMarr as Native Tongue and signed with Stay True/Brique Rouge in France. The first single 'Fuma' was widely received internationally and became an underground tribal house hit.
In 2006, Joee Cons remixed Carlo Lio 'Everybody' which was championed by Carl Cox, propelling a slew of solid productions and remixes, such as Daggard & Morrane 'Let's Play', Boza 'Twisted Mind', and Greg Gow 'Industry'. In 2008, Joee Cons' highly anticipated artist single 'Don't Stop' was released and was featured on Canada's Finest House Compilation. Followed up with the singles 'Futura', 'Logical Transfer', and 'Butterfly' released that same year. 2009 saw more remixes and the release of the singles 'Love Hate' on Mar186 and 'Carousel' on Teggno.
Joee Cons' unique style has garnered him wide attention and has brought him to shows in Canada, US and Mexico. Some of his residencies include The Guvernment, This Is London, Comfort Zone, Footwork, and Cobra. He's been billed with the likes of Mark Knight, Sharam, Deadmau5, Joris Voorn, Steve Lawler, Funkagenda, and Sander Kleinenberg to name a few.
In early 2010, Joee Cons releases the dark techno number 'In The Dark' to huge accolades and chart positions on Beatport. Then Joee's first full vocal track 'Fine Day' featuring vocals by Jaclyn followed. The track was featured on compilations such as Canada's Finest Vol 2. The same year 'Automatik' and 'Uno Dos Tres' gained huge global support with 'Automatik' entering Top 10 on Nowtrax.
Perpetually moving forward, Joee Cons continues to captivate audiences and fans alike. With so much more in store, his greatest pleasure has been and continues to be, feeling the energy off a dance floor.