Best James Holden Songs of All Time – Top 10 Tracks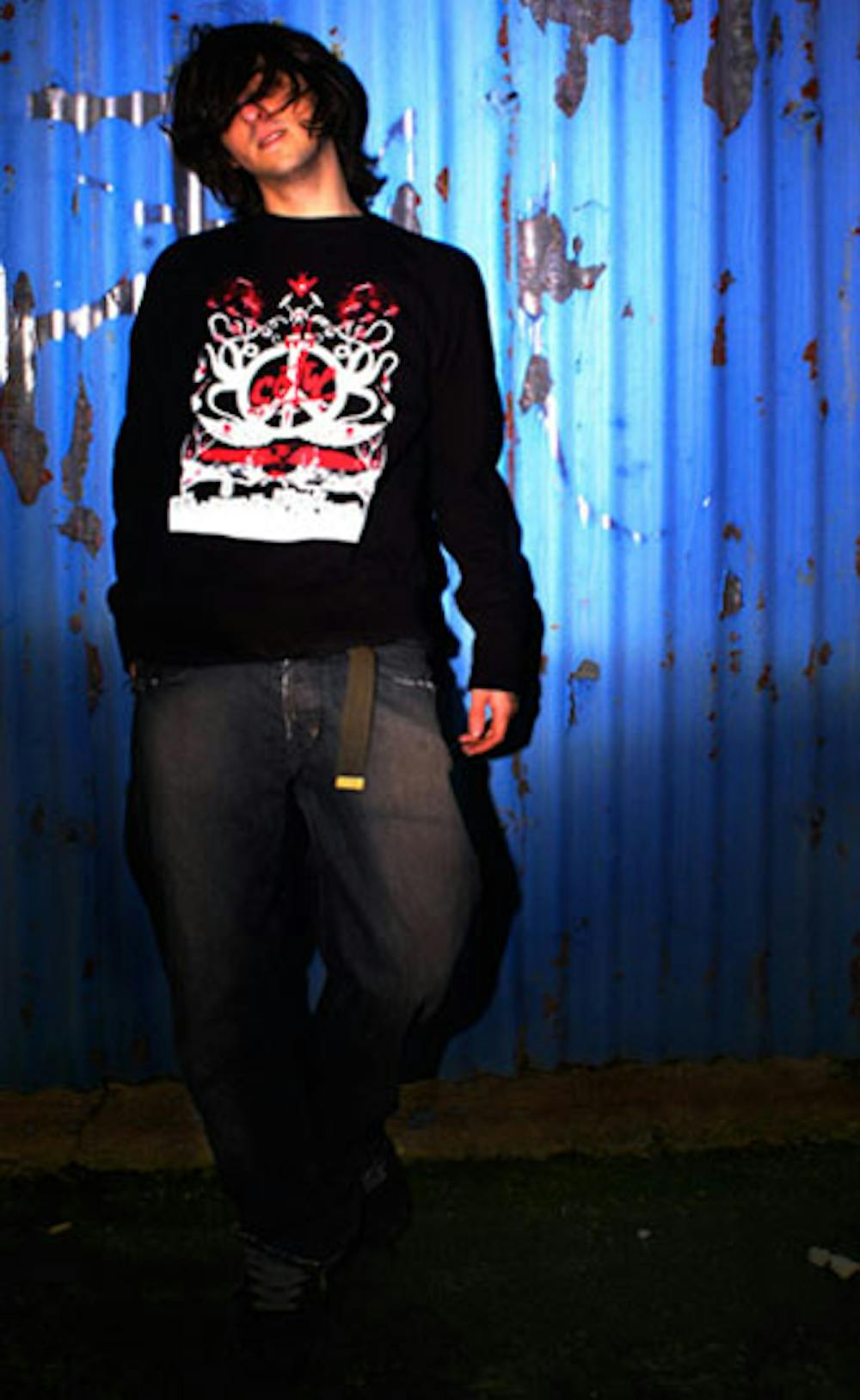 Follow James Holden!
Follow James Holden to get alerts about upcoming events and special deals!
James Holden is not your average English DJ / Producer.
Without further ado, here are James Holden top 10 tracks of all time:
1. Lump
2. Each Moment Like the First
James Holden, The Animal Spirits
3. Blackpool Late Eighties
4. Renata
5. 10101
6. Solidarity Theme (Villagers)
7. Totem - James Holden Remix
GoGo Penguin, James Holden
8. Solidarity Theme (Release)
9. Incantation for Inanimate Object
James Holden, The Animal Spirits
10. Cold Stones - James Holden Remix
XAM Duo, James Holden
James Holden Details
Electronic
James Holden is not your average English DJ / Producer. With his can't-be-arsed-to-make-an-appointment-with-my-hairdresser shaggy hair and vintage Judas Priest t-shirts (with authentic holes) he sticks out like a sore thumb amongst the clean-cut short-haired bloke's bloke DJs whose unremarkable faces adorn the pages of the dance music press. ("I don't trust anyone who is cleaner than myself!" jokes James).
Musically he is also a million miles from the faceless repetitive beats mentality of so many of his peers, much more likely to be listening to leftfield artist albums from the likes of Mogwai, Four Tet or Boards of Canada than the latest essential mix CD. "The likes of Josh Wink and Jeff Mills have inspired me to improve my Djing, but most of my other influences aren't dance orientated," explains James. "I've always been more into obscure bands, lo-fi guitar things and leftfield electronic stuff." James Holden is a young man plotting a course through the music industry all of his very own, constantly crawling back out of the pigeonholes where other people seem so keen to shove him. Never one to shy away from speaking his mind, the often outspoken Holden puts some personality back into dance music, shining like a beacon of interest amongst a sea of bland, careerist try-hards and self-promoters.
If an artist like James hadn't been into music from an early age you'd be seriously worried, so we shan't bore you with the details, suffice to say it involved his dad teaching him piano, a man called Mr Draycott teaching him violin, an (un)healthy appetite for the music of Queen, early dabblings on his first proto-computer and the unlikely musical guidance of his A-level physics teacher towards all things electronic.
The stuff everyone is really interested in begins aged 19, with the decidedly trancey "Horizons". Written during his summer holidays from his maths degree at Oxford University on a £500 PC and a piece of revolutionary music software called Buzz (a freeware internet download), this crossover anthem of the summer of 1999 propelled young James and his bedroom set-up into the top flight of dance music production. The rest, as they say, is history.
To this day, James' DIY studio set-up remains largely unchanged, bar a few computer upgrades here and there. Despite initial mumblings throughout the establishment about "analogue warmth", the days of the twenty grand studio entry level into the world of production were numbered. James had already opened the door for a new generation of talented young bedroom producer-punks who bolted after him, whilst those very same doubters are left scrambling to catch up to the digital revolution which almost passed them by. Meanwhile, James has taken his computer production to the next level, exploiting the full potential of the software and unleashing a life of its own where others merely try to recreate what you could do on conventional studio equipment.
"What I want to do in my production is electronic music that feels more human and more live, just letting the machines malfunction and me be barely in control of them," explains James. "You just need to know where to inject the life into it, and how to, and then the computer can become an instrument just like any other. Computer music is naff really unless it has that punk feel. Those dirty bits. That's what makes it human, and that's what I'm focusing on now."
What James has created with this trusty PC is an edit-heavy hybrid sound all of his own, a breath of fresh air which has crossed traditional genre boundaries and won him fans in almost every scene. Holden tracks slot seamlessly into the sets of techno, trance, progressive, house and electro DJs alike. From pixie-trance to leftfield dance music, new wave house to melodic techno, the genre-classifiers have yet to find a label which accurately captures the unique yet universally appealing nature of Holden's music. And although he has spawned many an imitator, Holden's constantly evolving sound and rigorous attention to detail has been equalled by none. To a music world overly obsessed with scenes, the James Holden success story reads like a catalogue of contradictions. 2003's collaboration with vocalist Julie Thompson, "Nothing", was picked up by legendary UK house label Loaded, then hailed by trance legend Tiesto as his tune of the year ("This will become a true classic!" - Tiesto). Holden has remixed everything from quirky Cologne pop on Crosstown Rebels to mainstream dance pop on Positiva; New Order to Britney Spears; Black Strobe terror-electro to System 7 psy-trance and delicate Lo Recordings electronica; fast-rising young upstart Nathan Fake to Kirsty Hawkshaw's timeless classic "Fine Day". Meanwhile the chunky techno earthquake of "A Break in the Clouds", the debut release on his own Border Community label, has become an underground European techno classic, still flying out of the warehouse over two years after release, and winning Holden a firm following amongst the ever forward-thinking German dance fraternity.
More recent developments on the studio front include new Holden & Thompson track "Come To Me", out now on Loaded, and Holden's "The Wheel", featured on the seminal Cocoon Compilation E. A good fistful of sterling Holden remixes continue to do the rounds: the nintendo acid and trippy vocal mixes of Britney Spears' "Breathe on Me"; a psychedelic electro-trance version of Nathan Fake's "The Sky Was Pink"; the dancefloor dub of System 7's "Planet 7"; and the frantic animals of Andre Kraml's "Safari" for Crosstown Rebels. Waiting in the wings for imminent release are the speaker destroying basslines of his reworking of Black Strobe's "Nazi Trance Fuck Off", a twisted dub of Lo Recordings' Milky Globe, and an epic remix of a track from the new Depeche Mode album, whilst the long-awaited EP worth of new Holden tracks on Border Community nears completion, gearing up for an appearance next year.
James Holden's own DJ sets embrace the same spirit of eclecticism as his productions, uniting his own tracks and remixes with melody rich acid house, techno, electro and downtempo through a good deal of Cycloops sampler and CDJ-1000 wizadry, as demonstrated on 2003's groundbreaking Balance 005 mix CD. "I like a certain feel in music – the epic stuff, sad songs, interesting noises – rather than a certain genre," explains James. "People have realised how boring it is when someone plays one style for two hours. I never wanted to DJ like that." Over the past five years, this steadfast, unique musical vision has won Holden an army of dedicated followers the world over, and the coming year will see James write the next chapter in his musical manifesto, in the form of a new mix compilation for Resist, with business continuing as usual on the touring front, including his quarterly residencies at Barcelona's The Loft and New York's Spirit.
James' DJ sets are always topped off with a huge helping of previously unheard fresh young production talent, many of whom have found a home on his own Border Community imprint. The label has gained a reputation as a breeding ground for similarly free-spirited genre-benders, fusing subtle dancefloor anthems with alternative leftfield interpretations and handy dj tools. Names like Nathan Fake and The MFA are now following James' lead and beginning to leave their own unique indellible imprints on the production world. James is also keen to take his troop of multi-talented live acts and DJs on the road with him, bringing the Border Community roadshow to a town near you. "Border Community is my favourite thing that I do at the moment," he enthuses. "It is really rewarding seeing the young artists we release go on to do great things."
Just turned 26 years old, James Holden now finds himself exactly where he wants to be. As the digital producer par excellence he is blazing a trail through as yet unchartered territory, showing those who follow in his wake how it can, and should, be done. As a DJ he gets to travel the world, surprising and delighting in equal measures, and enlarging his band of followers at every port of call. And at the helm of his own buzz label Border Community he is proving himself to be quite the A&R man, discovering like-minded souls to help turn his musical vision into reality and constantly striving to give something special back to the record-buying public. Underlying these three components of the James Holden recipe for success is an unerring belief in his own vision and a refusal to do things the way others tell him they always have been done. He is well into the process of carving out a niche all of his very own, and is not about to let anyone stop him now.