Best Ilovemakonnen Songs of All Time – Top 10 Tracks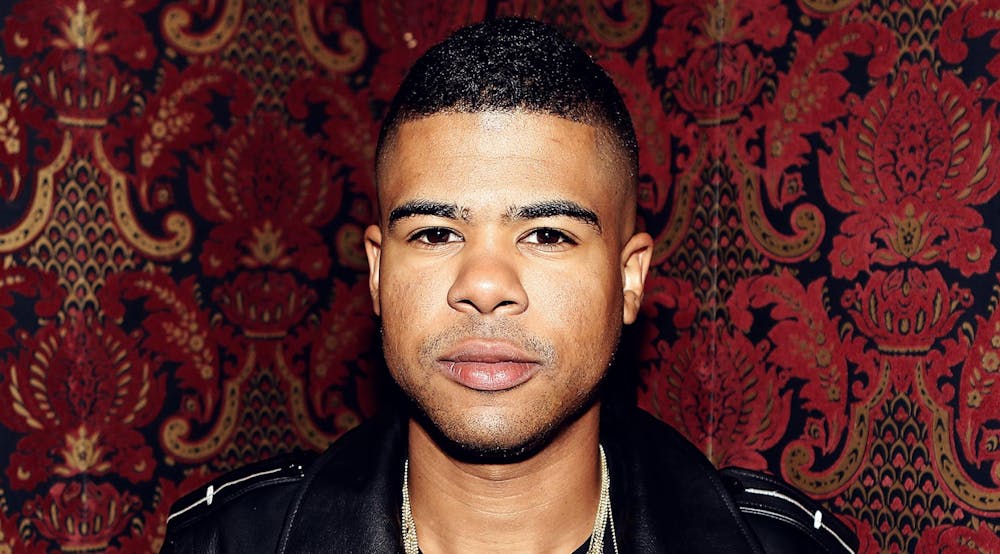 Follow Ilovemakonnen!
Follow Ilovemakonnen to get alerts about upcoming events and special deals!
For Makonnen, music is do or die.
Ilovemakonnen has performed in venues such as: Avalon, Cake Nightclub, 1720, The Echo, The Observatory - Constellation Room, Rolling Loud
Ilovemakonnen has played in major festivals like Rolling Loud
Ilovemakonnen has upcoming events in The Echo, The Observatory - Constellation Room
Without further ado, here are Ilovemakonnen top 10 tracks of all time:
1. I've Been Waiting (w/ ILoveMakonnen & Fall Out Boy)
Lil Peep, Ilovemakonnen, Fall Out Boy
2. Tuesday (feat. Drake)
3. ALL MY SHIT IS STUPID
Ilovemakonnen, YoungBoy Never Broke Again
4. Sunlight On Your Skin - Bonus Track
Lil Peep, Ilovemakonnen
5. I Like Tuh
6. I Don't Sell Molly No More
7. Tuesday
8. PLASTIC
9. Liquid Supply Daily
10. Spendin' (feat. Gucci Mane)
Ilovemakonnen Details
R&B
For Makonnen, music is do or die. In 2012, the now 25-year-old was working at a hotelin his current hometown of Atlanta, supplementing the tedium of a day job by writing andproducing music on the side. Eventually, he came to an impasse: he could eitherunhappily continue on as is, or take a year off from having a regular gig and fully devotehimself to his career as an aspiring musician.
He went with the latter, and his leap of faith paid off. The Los Angeles native hasbecome the music industry's hottest new voice, thanks to the success of his explosiveclub smash "Tuesday" that got a boost after Drake released a remix of the singsonganthem. It's just the latest in a long line of releases from the prolific Makonnen,introducing his refreshing sound to a whole new audience.
"I'm a not so regular person in a not so regular world, and I'm just making the most of itand embracing myself," explains Makonnen (born Makonnen Sheran), who signed toDrake's OVO imprint in Sept. 2014. The success of the gold-certified "Tuesday" hasbeen explosive: it topped the Billboard R&B/Hip-Hop Songs chart, peaked at No. 1 threeweeks in a row at urban radio and was nominated for Best Rap/Sung Collaboration atthe 2015 Grammy Awards. The single is included on his I Love Makonnen EP, releasingDec. 15 and including additional songs like "I Don't Sell Molly," "Maneuvering" and"Swerve," produced by Mike WiLL Made It (Miley Cyrus, Rihanna).
What began as a pastime would eventually dictate his life's path. Growing up in LosAngeles, Makonnen moved to Atlanta when he was 13, writing songs in his spare timeand producing three albums for his mother. While dealing with legal issues following highschool, he recorded numerous albums—"I was killing them with the content," herecalls—that created a buzz online. But it was through his connection with Mike WiLL in2013 that he inked a publishing deal with Warner Chappell and linked with red-hotproducers including Metro Boomin' and Sonny Digital.
For Makonnen, his music gained traction not because of his co-signs, but rather how hefunnels his life into his songs. "I make music for myself, like a song that I want to hear,things that I'm going through," he says, "and then I'll be like, oh wow, there are so manyother people who can go through this as well, so let me make it broader."
With "Tuesday" already cemented as one of 2014's standout singles, Makonnen showsno signs of slowing down, plotting to release his major label debut and tour the festivalcircuit in 2015. As for his growing legion of fans? "I just want people to take away anenjoyment of self in their lives and enjoy their lives and go for their f—kin' dreams,whatever the f—k they want to do. Don't let people tell you that you can't do it," he says."Go take action, because that's what I'm about and that's what I did. That's what I still want to do, and that's what I want to go and prove."