Best Hyper Crush Songs of All Time – Top 10 Tracks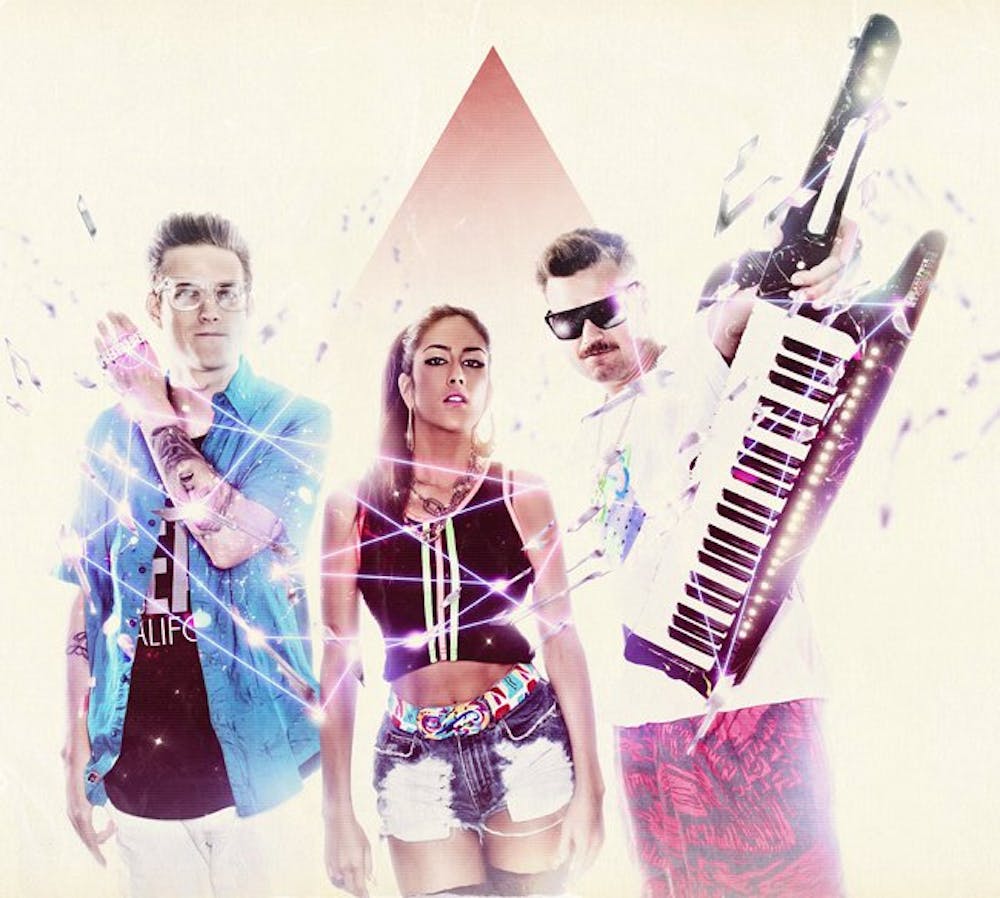 Follow Hyper Crush!
Follow Hyper Crush to get alerts about upcoming events and special deals!
Live and Direct from the Honky Tonk of Electro.
Without further ado, here are Hyper Crush top 10 tracks of all time:
1. Rage
2. Werk Me
3. Sex And Drugs - Benny Benassi Remix
4. Repeat
5. Keep Up
6. The Arcade
7. WTF
8. Kick Us Out
9. Bad Boyz
10. Maniac
Hyper Crush Details
Electronic
Live and Direct from the Honky Tonk of Electro. Three shit-faced extra terrestrials known amongst the elite simply as Donny, Preston and Holly. A couple of real gentlemen and one broad with a steady diet of cotton candy and flat soda pop to calm the nerves.
Donny "Ponyboy" Fontaine is a straight shooter, who once won a trip to Reno, Nevada in a James Dean look-a-like contest. Despite his uncanny l...ooks, he still has trouble with low self-esteem at times. Donny began rapping in the summer of '56 and has not stopped since. One of Donny's greatest achievements was a freestyle battle he won at the Country Manor Home for the Mentally Disabled. "As far as I'm concerned none of these retards stand a chance", said Donny, prior to his landslide victory. With the wits of a pigeon and an ego big enough for five men, Donny is destined to be a pretentious rock star of epic proportions.
What would the greatest Electro/Doo-Hop group of all time be without a super producer/dj extraordinaire? His name is Preston Moronie, a cool customer on the computer buttons with a pension for domestic violence. In an interview Preston once asked a reporter "What do you tell a woman with two black eyes?" "What" the reporter replied. "Nothin' you already told her twice", he yelled, as he strangled the broad next to him. Despite being a convicted felon and full time alcoholic, Preston sticks to his passion of creating timeless works of art.
Donny and Preston first met in the fall of '62, during a fist fight at a local Denny's in the city of San Fernando. The two were involved in an altercation over what song was to be played over the jukebox. Preston wanted to hear some "Fats Domino" and Donny of course, insisted on "Martha and the Vandella's". The waitress who stopped the quarrel was none other than Holly "Baby" Valentine a big time hussy with a foul attitude and a mouth full of bubble gum. Holly was born in the jungles of South America, but moved to the states after killing several cops. With a voice like an angel and a mouth like a truck driver, Holly hit it off perfectly with Donny and Preston. The three decided to start the Electro, Death-Core super group "HYPER CRUSH".
Hyper Crush is part of the San Fernando Valley's aristocratic super elite known as "Le Brethren De Molak", and are said to have ties with such people as Ralph Macchio and the ever elusive Corey Haim. HYPER CRUSH seems to have the "rap game" in a constant choke hold status with songs like "Sex and Drugs" and "Ayo". It seems to be that once these three mad geniuses set their minds to ruling the universe at large there is nothing standing in their way!