Best Holy Ghost! Songs of All Time – Top 10 Tracks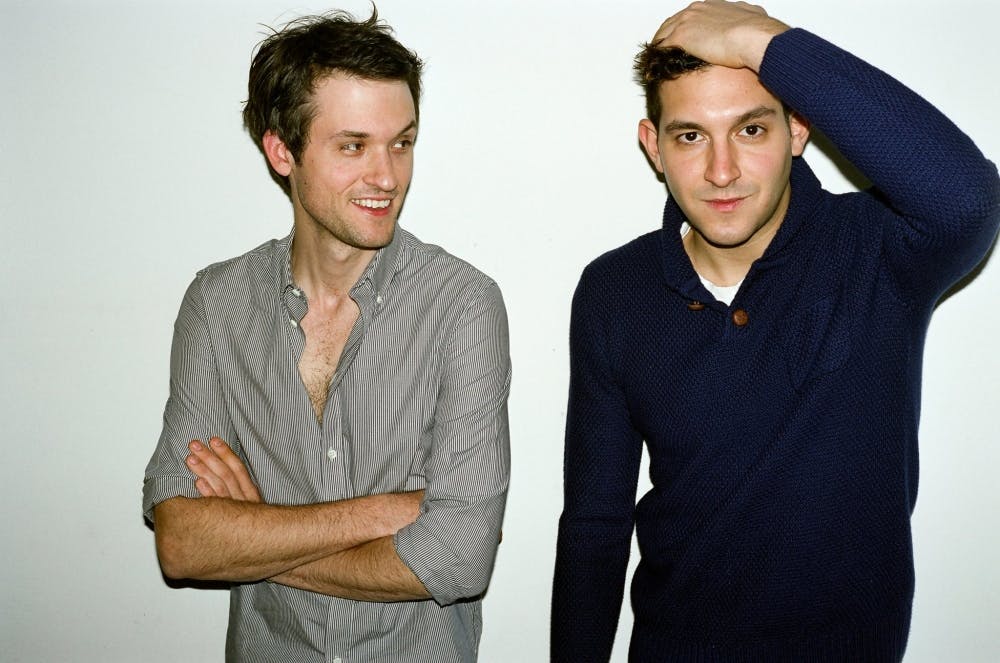 Follow Holy Ghost!!
Follow Holy Ghost! to get alerts about upcoming events and special deals!
Friends since attending elementary school on the Upper West Side of Manhattan, Alex Frankel and Nick Millhiser were members of Automato, a rap group whose last releases, including a self-titled album released in 2003, were produced by the DFA's James Murphy and Tim Goldsworthy.
Holy Ghost! has performed in venues such as: Exchange LA, Sound, Skybar at Mondrian, Floyd, Bowery Ballroom, Club Vinyl, Elsewhere, Globe Theatre, Good Room, Halcyon
Without further ado, here are Holy Ghost! top 10 tracks of all time:
1. Heaven Knows What
2. Anxious
3. Do This
4. Okay
5. Wait & See - Kris Menace's Vocal Re-Interpretation
Holy Ghost!, Kris Menace
6. Hold On
7. Wait & See
8. Epton on Broadway, Pt. 1
9. Escape From Los Angeles
10. It Gets Dark
Holy Ghost! Details
Electronic
Friends since attending elementary school on the Upper West Side of Manhattan, Alex Frankel and Nick Millhiser were members of Automato, a rap group whose last releases, including a self-titled album released in 2003, were produced by the DFA's James Murphy and Tim Goldsworthy. After Automato dissolved, Murphy and Goldsworthy encouraged Frankel and Millhiser to continue pushing toward dance music. Push they did; Frankel and Millhiser co-produced the warm and melodic "Hold On" with the DFA -- settling on the Bar-Kays-referencing Holy Ghost! just prior to the vinyl pressing stage -- and released it on the DFA label in October 2007. "I Will Come Back," their second single, didn't come out until 2009 but made an impact with its video -- a remake of the indelible clip for New Order's "Confusion," a snapshot of New York's clubbing scene (with producer Arthur Baker reprising his role). The four-track Static on the Wire EP followed in 2010, continuing the duo's uncanny ability to evoke the colorful, layered sound of early- to mid-'80s club music. In 2011, Holy Ghost! released a self-titled album that included some of their previously released songs, as well as a guest appearance from the Michael McDonald on the closing "Some Children." By that point, Holy Ghost! had also become one of the more prolific remix teams; they had re-worked (in some cases technically covering) tracks by MGMT, Moby, Cut Copy, Phoenix, the Juan MacLean, and Murphy's LCD Soundsystem. Their second album, Dynamics, was released on DFA in 2013. ~ Andy Kellman, Rovi