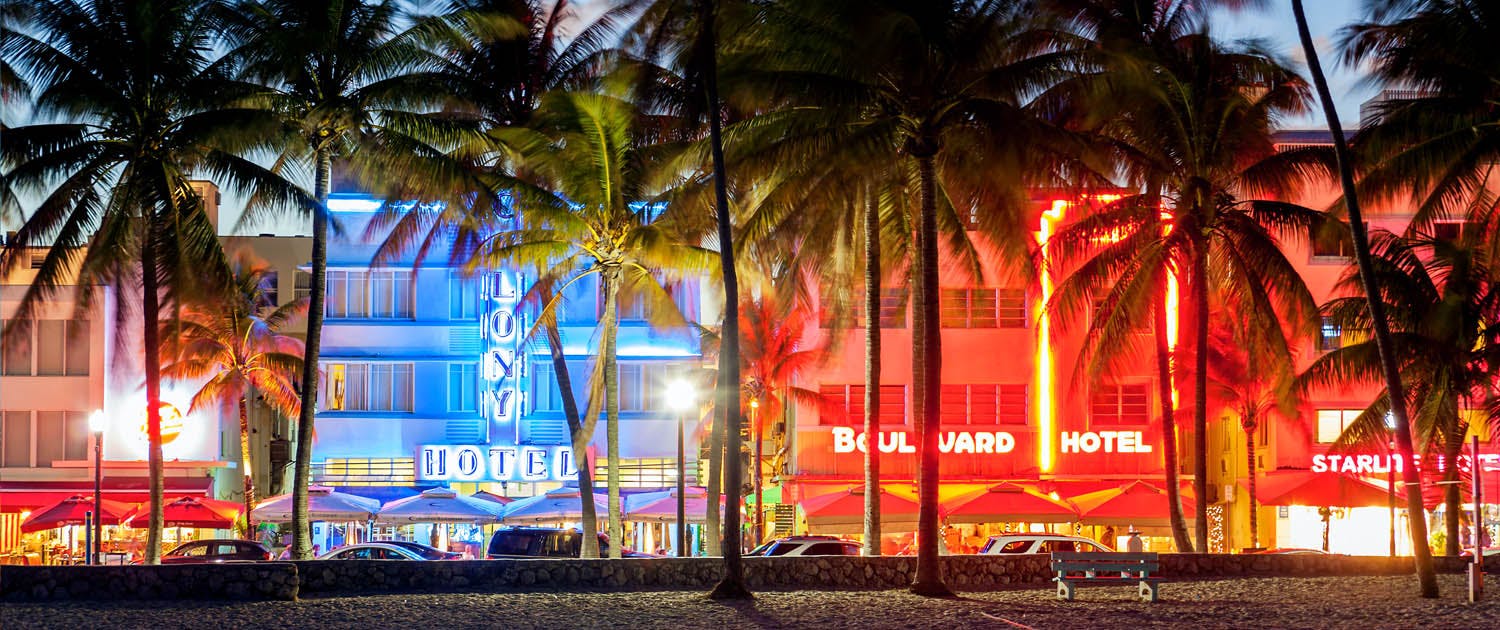 Top 1 Best Dayclubs & Pool Parties in Miami, FL [2023 GUIDE]
With over 102 venues in Miami, there are many places to choose from whether you're looking for a crazy night out or a lounge atmosphere. Don't worry! We're going to list out the best dayclubs & pool parties in Miami, FL that you should definitely check out.
Strawberry Moon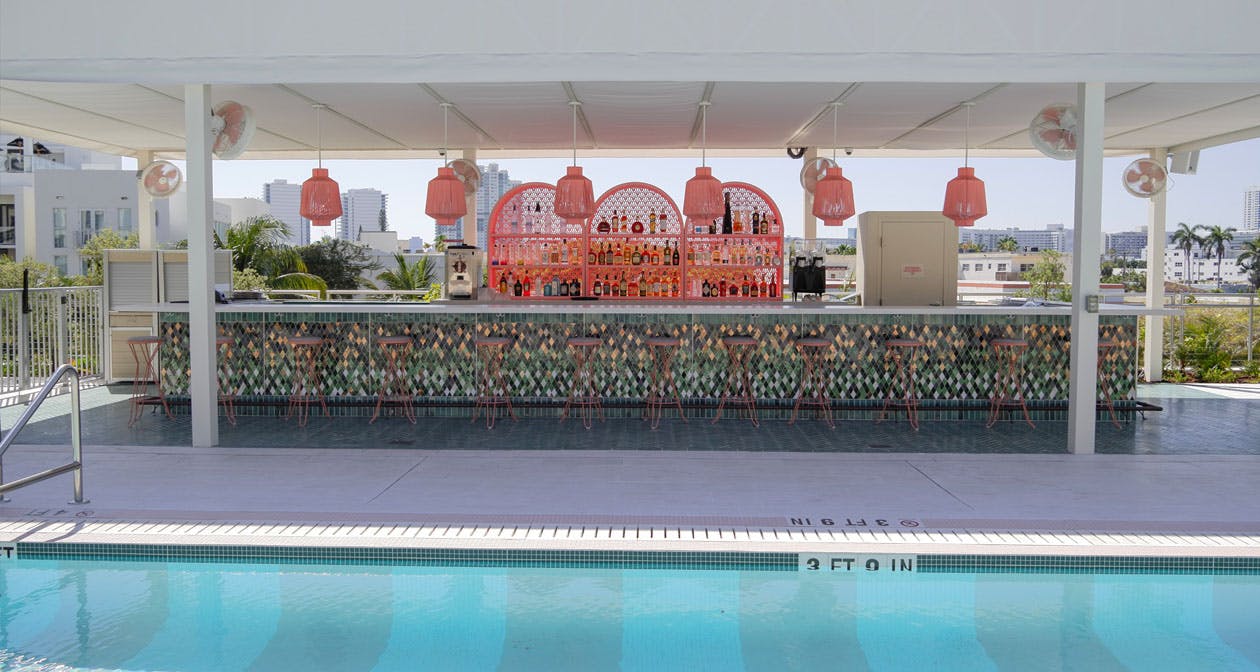 The dynamic duo that is Pharrell Williams and David Grutman have debuted their latest restaurant in Miami, Strawberry Moon inside their new hotel, The Goodtime Hotel. The 30,000-square-foot outpost serves up a variety of casual Mediterranean dishes and cocktails aside the hotel's whimsical pastel Art Deco decor. This is the second time the two have collaborated on a restaurant, debuting Swan together in the Miami Design District in 2018. Indoor bar with blue tables and brown bar area with turquoise wall Strawberry Moon boasts an outdoor pool area, which serves as a swim club by day and a restaurant and lounge by night. The space, designed by Ken Fulk Interiors and landscaped by Raymond Jungles, covers 30,000 square feet on the third floor of the hotel. The restaurant channels vibes from mid-century Caribbean and Central American resort towns like Havana and Acapulco. Outside guests will find stripe pastel tiling, vintage scalloped bar seating, pinstriped awnings, and more. Inside, there are blond wood floors and turquoise grasscloth walls, while scalloped shell barstools, and Art Deco chandeliers.
RSVP at Strawberry Moon
There are many other dayclubs & pool parties available in Miami like these.
Check out the venues section for the full list of pool parties.
Miami Dayclubs & Pool Parties FAQ
What time does the headlining DJ usually start performing in Miami dayclubs & pool parties?
The headlining DJ will usually start performing around 1:00 PM.
How long do DJs play in Miami?
The headlining DJ or artist usually plays a 1 to 2 hour set.
What is the dress code like at Miami Dayclubs & Pool Parties?
Dress code is beach-themed attire. Wear what you would wear to jump into a pool or ocean. Pool attire. Swimwear, flip flops, hats, etc are all ok. Jerseys and wifebeaters (undershirts) are not allowed. Hats are okay.
How can I get into Miami Dayclubs & Pool Parties for free?
Some Miami Dayclubs & Pool Parties have a free ladies guest list, and have a free even ratio guest list – free if you have the same number of girls (or more) in your party.
Keep in mind that many Miami Dayclubs & Pool Parties are more exclusive and require bottle service to get in. You can sign up for the guest list on our events page.
How can I book bottle service for Miami Dayclubs & Pool Parties?
You can book bottle service directly on Discotech by visiting the Miami page
How much is bottle service at Miami Dayclubs & Pool Parties?
Bottle service and table minimums at Miami Dayclubs & Pool Parties can get pretty expensive in Miami, but every pool party is different.
The best way to find out is to visit the events page and and and choose the event you're thinking of going.
Neighborhood Guides & Articles about Miami