Best Helena Legend Songs of All Time – Top 10 Tracks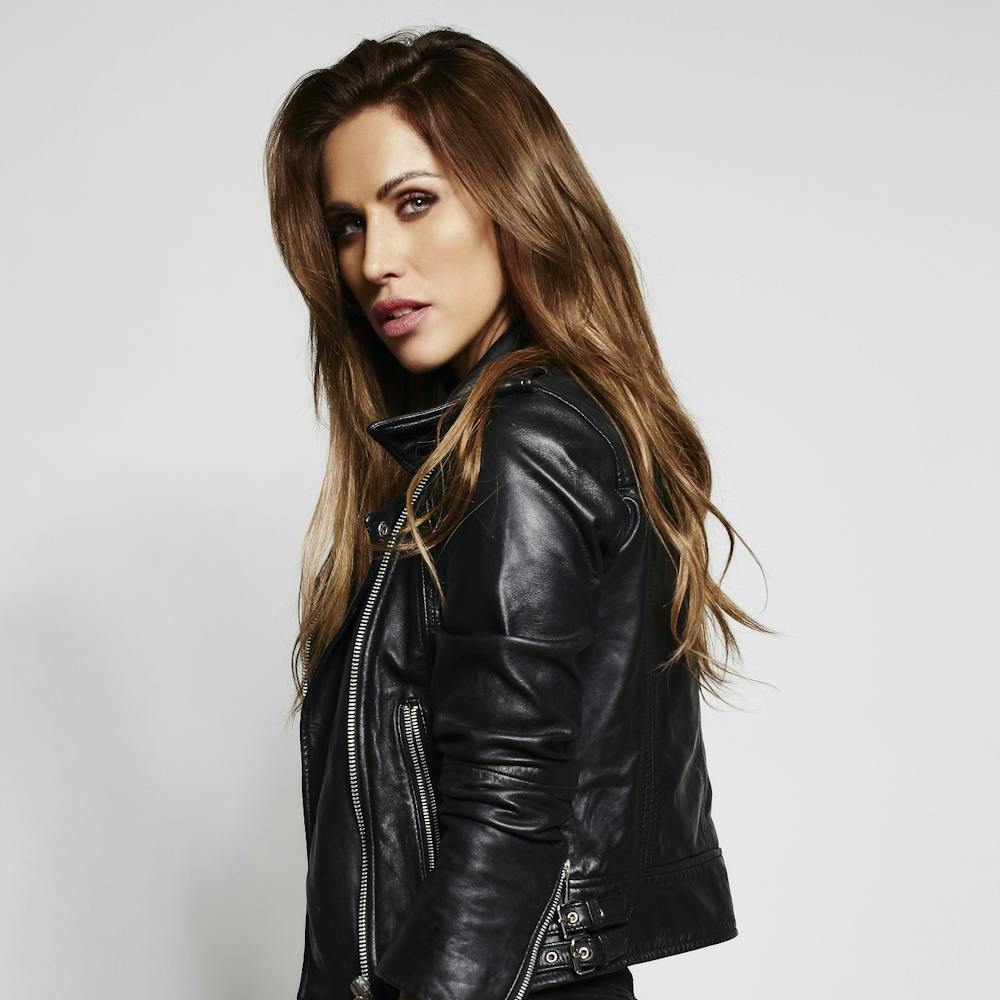 Follow Helena Legend!
Follow Helena Legend to get alerts about upcoming events and special deals!
Helena Legend has it all: energetic DJ sets, on­point production, and a powerhouse of presence.
Helena Legend has performed in venues such as: Prysm, National Hotel, Temple
Without further ado, here are Helena Legend top 10 tracks of all time:
1. One Night (feat. Sade Serena) - Radio Edit
Helena Legend, Sade Serena
2. Pasilda - Inpetto Remix Edit
Helena Legend, Inpetto
3. Dose of You - Radio Edit
Helena Legend, kirstin
4. Getaway (feat. Blake Rose) - Radio Edit
Helena Legend, Blake Rose
5. Wake Up - Radio Edit
Taylr Renee, Helena Legend
6. RU Feelin It (feat. LYRE) - Radio Edit
Helena Legend, LYRE
7. Levity (feat. Shawnee Taylor) - Fareoh Remix
Helena Legend, Shawnee Taylor, Fareoh
8. Boss - Radio Edit
Helena Legend, VASSY
9. Pasilda - Radio Edit
10. Let It Go - Helena Legend Remix
Nervo, Nicky Romero, Helena Legend
Helena Legend Details
Electronic
Helena Legend has it all: energetic DJ sets, on­point production, and a powerhouse of presence. Armed with such a deadly combination, the UK­born, Australian­bred and Los Angeles­based Helena Legend has taken the scene head on into unparalleled heights. Helena Legend dominates with her sound as one of dance music's most prominent DJs and electronic producers. Showcasing her depth with electro, progressive and house beats she stands her ground with finesse. Proudly hosting a residency at the stunning Las Vegas 5,000 capacity super club Drai's and having just re­signed for her second year as a 2015 resident, the spotlight is at an all time high after releases on label giants such as Musical Freedom, Ultra Music, Sony, Onelove and Mutants Records to name a few.
With an array of new music on the horizon, Helena Legend has crafted a one­of­a­kind style in high demand. Signed in the USA with SPIN Artist Agency—home to artists such as Avicii, Oliver Heldens, Dimitri Vegas & Like Mike and Armin Van Buuren—2014 was a momentous year for the influential icon. Beginning with an unforgettable sold­out WMC showcase debut of her brand, 'The Revolution,' her profile and popularity was apparent as it quickly launched Helena Legend into the dance music stratosphere and lead to the launch of her monthly podcast 'The Revolution.' This seminal journey continued at an absolutely torrid pace, with a hectic and busy touring schedule all over North America. Helena Legend went on to perform an electrifying set at Tomorrowland in Belgium, followed by in demand plays from Germany, to Canada, to Ireland, Tokyo and everywhere in­between.
From a young age her classical skills on the cello and piano amplified into more when teamed with an electronic barrage. Her musical prowess came full circle with her debut single 'Girl From The Sky' shooting to No. #1 on the Australian Club charts for four weeks and with it a rapid rise to stardom. Her next major imprint was with the landmark release of 'Levity' feat. Shawnee Taylor, landing a Top 10 spot on Beatport. Dominating charts and festival stages alike this smash hit brought Helena Legend's unique take on big­room to audiences everywhere. Released on Ultra, 'Raven' was her summer anthem, a huge monster track that shook clubs and festivals to their core. Additionally, her track 'Legend' released through the same label gathered huge support from the likes of Hardwell, Nicky Romero, Ummet Ozcan, and R3hab. Helena Legend's momentum progressed with no signs of slowing down, culminating in her previous single, 'Shake It,' out on Musical Freedom, which lead to guest mixes on Tiesto's infamous 'Club Life' and with it exposure to new audiences all over the world. The newest track from Helena Legend, out on Ultra, October 9th, features the superstar vocalist Taylr Renee with Dancing Astronaut proudly showcasing the worldwide premiere. The release of 'Wake Up' coincided with the evolution of Helena's brand into 'Helena Legend'.
Having already made a lasting mark for years to come, as well as setting the standard high for the future, Helena Legend is on the path to becoming one of the world's biggest talents. Her music, DJ sets, hard work, attitude and talent along with a strong social media following and hardcore fan base of 'Helena's Legends' has led to her touring all over including the US, Asia, Europe, and of course her home grounds, Australia. This queen of electronica has rocked festivals all over the world including Tomorrowland, Big Day Out, the Future Music National Tour, the main stages of Ultra Music Festival and Stereosonic as well as touring Asia supporting Alesso to sold out stadium crowds. With the respect and support of industry leaders around the globe as well as some of the biggest names in dance including Tiesto, Hardwell, Dimitri Vegas & Like Mike, David Guetta, Bassjackers, and Firebeatz among many others, the distinction of being Pioneer Pro DJ's most prominent ambassador, and a figurehead within the fight for cancer, Helena Legend has become one of the most watched names in music. Dubbed by DMC World Magazine as "one of the most exciting DJ's of the moment," this musical empress is without a doubt leading The Revolution; if you are not ready yet, be prepared for the Helena Legend takeover.