Best Heartsrevolution Songs of All Time – Top 10 Tracks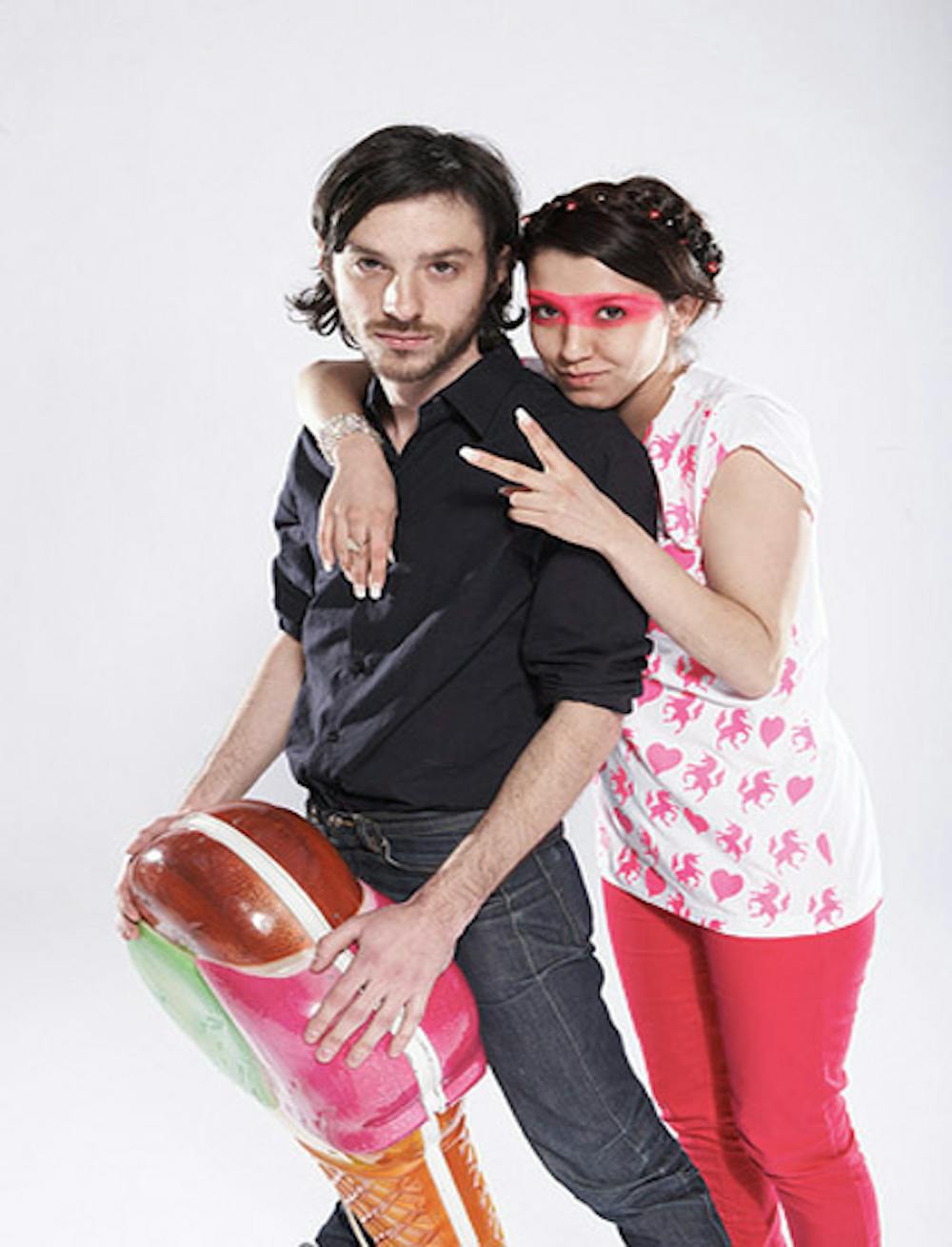 Follow Heartsrevolution!
Follow Heartsrevolution to get alerts about upcoming events and special deals!
Heartsrevolution are Lo and Ben, a girlfriend and boyfriend music duo from Los Angeles who, in 2005, used their D.I.Y.
Without further ado, here are Heartsrevolution top 10 tracks of all time:
1. Kill Your Radio
2. Kishi Kaisei
3. Digital Suicide - Lullaby
4. Ultraviolence
5. Dance Till Dawn
6. 薔薇と彼女の王子
7. Ultraviolence - Vitalic Remix
8. Teenage Teardrops - Pyramid Remix
9. KISS
10. Switchblade
Heartsrevolution Details
Heartsrevolution are Lo and Ben, a girlfriend and boyfriend music duo from Los Angeles who, in 2005, used their D.I.Y. attitudes to create Heartschallenger, a lifestyle brand, music group (Heartsrevolution) and ice cream trucks!
"When I was younger I used to go to riot grrrl shows, it was a really cool time in music with bands like Bikini Kill and Huggy Bear – we coined our name from a Huggy Bear reference. One thing I hated was that kids would never dance or move!" says Lo. Soon, Lo left the all-ages club crowd at Los Angeles' Jabberjaw. "It was so scary! It was down on Crenshaw Boulevard – such a bad neighborhood," says Lo, who started going to raves in the `90s.
Today, Lo's piercing vox vocals pair up with Ben's Tenori-on digital arrangements perfectly, creating electro-thrash-pop-punk that keeps indie kids dancing! (Heartsrevolution's live band includes drums by Prince T of Young Love and visuals by artist Kate Moross.)
When Lo and Ben are not creating music or pieces for their lifestyle brand, Lo and Ben sell international cold treats, mix-tapes and toys from their pink ice cream trucks with unicorn paintings on them. The ice cream trucks – 1969 USPS trucks – make appearances in L.A. and New York at art openings, night clubs, festivals and raves, showcasing Lo and Ben's favorite knickknacks: international ice cream, candy, toys and Heartsrevolution vinyl, mix-tapes, T-shirts, stickers, buttons and more! "The important thing about the trucks is people confuse it with being a hobby when it is a lifestyle. The concept of doing shit your own way comes from a punk, D.I.Y. spirit – pretty fucking amazing, if you ask me," says Lo.
Currently, Lo and Ben live in New York, are select RVCA clothing advocates and in URB Magazine's Top 100.
IHEARTCOMIX Records is set to release Heartsrevolution's "C.Y.O.A." single on April 15 and Switchblade EP on June 24, 2008.
Title track, "Switchblade," leads where "C.Y.O.A." ends – immediate keys from a synth bounce idle bodies off seats, leading to a rich dream-like experience. Lush layers of sound make "Digital Suicide" a cinematic listen that encourages an overdose of repeat plays. On "Wolves and Libertines," Lo's vocals are a shredding guitar to Ben's digital instrumentation, reminiscent to early `80s hardcore punk. "Ultraviolence" screams urgency of the unknown – be careful. "Digital Suicide (Lullaby)" reworks its original sound into the final chapter of Switchblade EP, using an arrangement that promises dreams to come.