Best Groove Armada Songs of All Time – Top 10 Tracks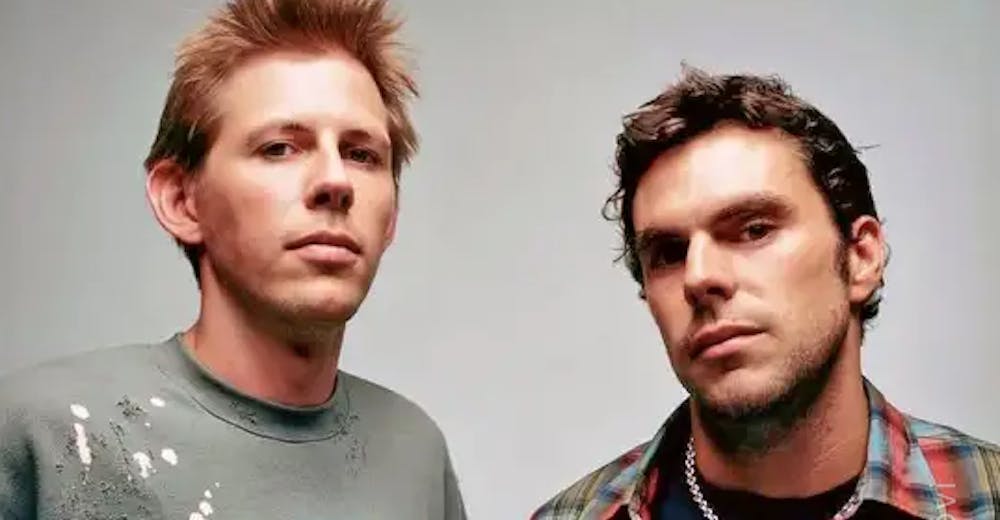 Follow Groove Armada!
Follow Groove Armada to get alerts about upcoming events and special deals!
London dance duo Groove Armada consists of Tom Findlay and Andy Cato.
Groove Armada has performed in venues such as: Fabric, Hi Ibiza, Blue Marlin Ibiza, Good Room
Without further ado, here are Groove Armada top 10 tracks of all time:
1. Superstylin'
2. At the River
3. My Friend
4. I See You Baby (feat. Gramma Funk) - Fatboy Slim Radio Edit
Groove Armada, Gramma Funk
5. Hands of Time
6. Suntoucher
7. If Everybody Looked the Same
8. At The River
9. Don't Give Up
10. Tripwire (feat. Nick Littlemore) - Ashley Beedle North Street West Remix
Groove Armada, Nick Littlemore, Ashley Beedle
Groove Armada Details
Electronic
London dance duo Groove Armada consists of Tom Findlay and
Andy Cato. The group formed in the mid-'90s after being introduced by Cato's girlfriend and soon started their own club, also named Groove Armada (after a '70s discotheque), which featured their spinning.
By 1997 they released a handful of singles, including "4 Tune Cookie" and "At the River"; their debut album, Northern Star, followed the next year. 1999 saw the release of Vertigo, which made the Top 20 of the British charts and silver status in the U.K. The album's singles achieved similar heights, including "I See You Baby," which was remixed by Fatboy Slim. The group followed this success with a stint as Elton John's opening band and with the U.S. release of Vertigo in early 2000. An album of remixes followed shortly after, featuring post-productions by DJ Icey and Tim "Love" Lee.
After releasing a mix album, Back to Mine, the duo returned with a sophomore production effort, 2001's Goodbye Country (Hello Nightclub). Two years later, Lovebox highlighted a new kind of funk for Groove Armada, with kitschy vibes and collaborative efforts coming from Neneh Cherry, Nappy Roots, and R&B chanteuse Sunshine Anderson. Soundboy Rock continued the emphasis on catchy hooks and became the fourth straight GA album to reach the British Top Ten