Best Glenn Morrison Songs of All Time – Top 10 Tracks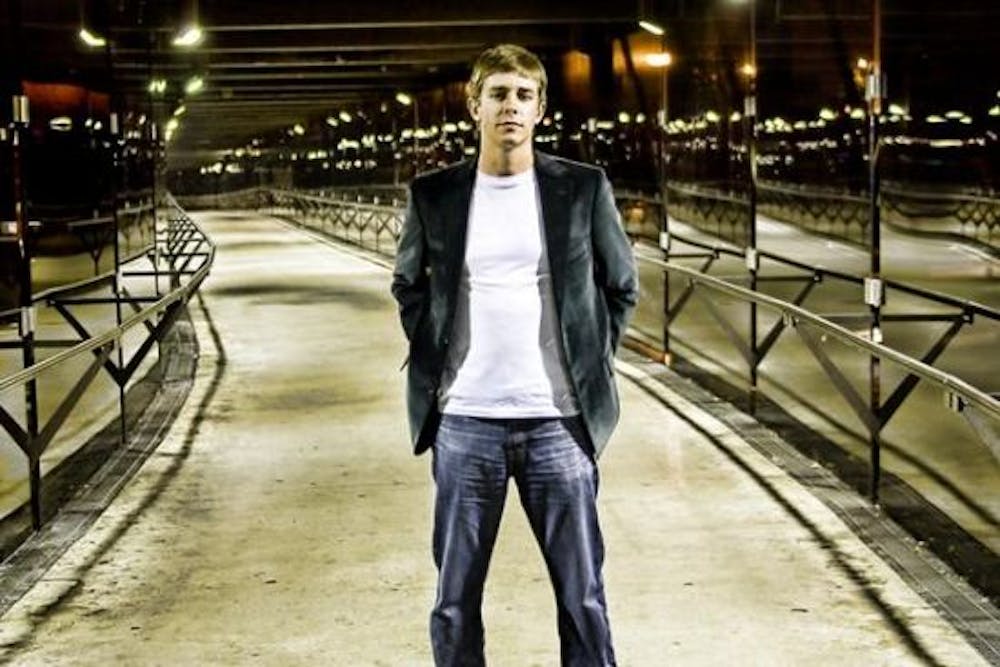 Follow Glenn Morrison!
Follow Glenn Morrison to get alerts about upcoming events and special deals!
Glenn Morrison has undoubtedly been gaining international recognition for his skills in the DJ booth.
Glenn Morrison has performed in venues such as: New City Gas
Without further ado, here are Glenn Morrison top 10 tracks of all time:
1. Gravity
Chris Schambacher, Karl Wolf, Glenn Morrison
2. Goodbye
Glenn Morrison, Islove
3. Beethoven Moonlight Sonata
4. Contact
5. Contact
6. Chopin Nocturne Opus 9 No 1
7. Goodbye - Extended
Glenn Morrison, Islove
8. Little Piece Of Summertime
Glenn Morrison, Deb's Daughter
9. Maxene Cyrin Am I Out Of My Head
10. No Sudden Moves
Glenn Morrison Details
Electronic
Glenn Morrison has undoubtedly been gaining international recognition for his skills in the DJ booth. He formerly worked at Release Records for the better part of four and some odd years, and it aided in his development as a DJ, giving way for a fuller understanding of the music. Glenn has been instrumental in contributing to the success of several record labels in Europe through his A&R work, namely, Twisted Frequency in the UK, Babylon Records in France, and DK Records in Holland. In accordance to this, Glenn started/owns Morrison Recordings. This label specializes in sublicensing to videogames, movies, film scores, etc. Glenn and his team are currently working with Rockstar Videogames, Sony, EMI, Virgin Music, and many others. On the electronica sublicensing side, Glenn has recently had 4 tracks from the label placed on Nick Warren's prestigious compilation series, Global Underground 030: Paris, all on Disc 1.
Most recently Glenn has landed himself a monthly club night at the Avalon Hollywood in Los Angeles, USA. He, alongside partners Kris Barbelan and Adam Nathan, have aptly titled the night Disco Boutique. Disco Boutique is a multi-media club night, focusing on the visual experience as well as the aural. Disco Boutique features the world's top talent, ranging from such artists as, Pete Tong, Carl Cox, Timo Maas, Chemical Brothers, Darren Emerson, Luke Fair, Desyn Masiello, Lee Burridge, etc. Disco Boutique will be an experience, not just a standard club night - Glenn's aim is to incorporate theme nights such as Playboy, MTV, Sony, and high fashion events such as Gucci and Prada. He and former Release Records owner, Adam Nathan, are working currently to create a global club night, Avalon of course being a part of the project, and now are currently in negotiations with another top venue and promoter in Beijing.
Glenn is as well tackling the realm of production, working with such notable producers as 16 Bit Lolitas, Human Adams, & Dana Bergquist. He is the host for Sequence, which is a monthly Itunes Radio & Proton Radio show, and is bringing in guests on a monthly basis, ranging from the sounds of Nick Warren and Hernan Cattaneo to that of Danny Howells and Sander Kleinenberg. All forms of electronica are welcome, as long as there is merit to it. Glenn has had guest mixes on such prestigious radio shows as Ministry of Sound Radio, The Red Zone, Plattenleger, and FG 93.7. As if this is not already enough, Glenn is now in his last undergraduate year at the University of Toronto and will next year attend the Business Management program (MBA) at either Harvard University or Yale's School of Management. This is an extremely exciting time for someone who has such a passion in what they do.