Best Francois K Songs of All Time – Top 10 Tracks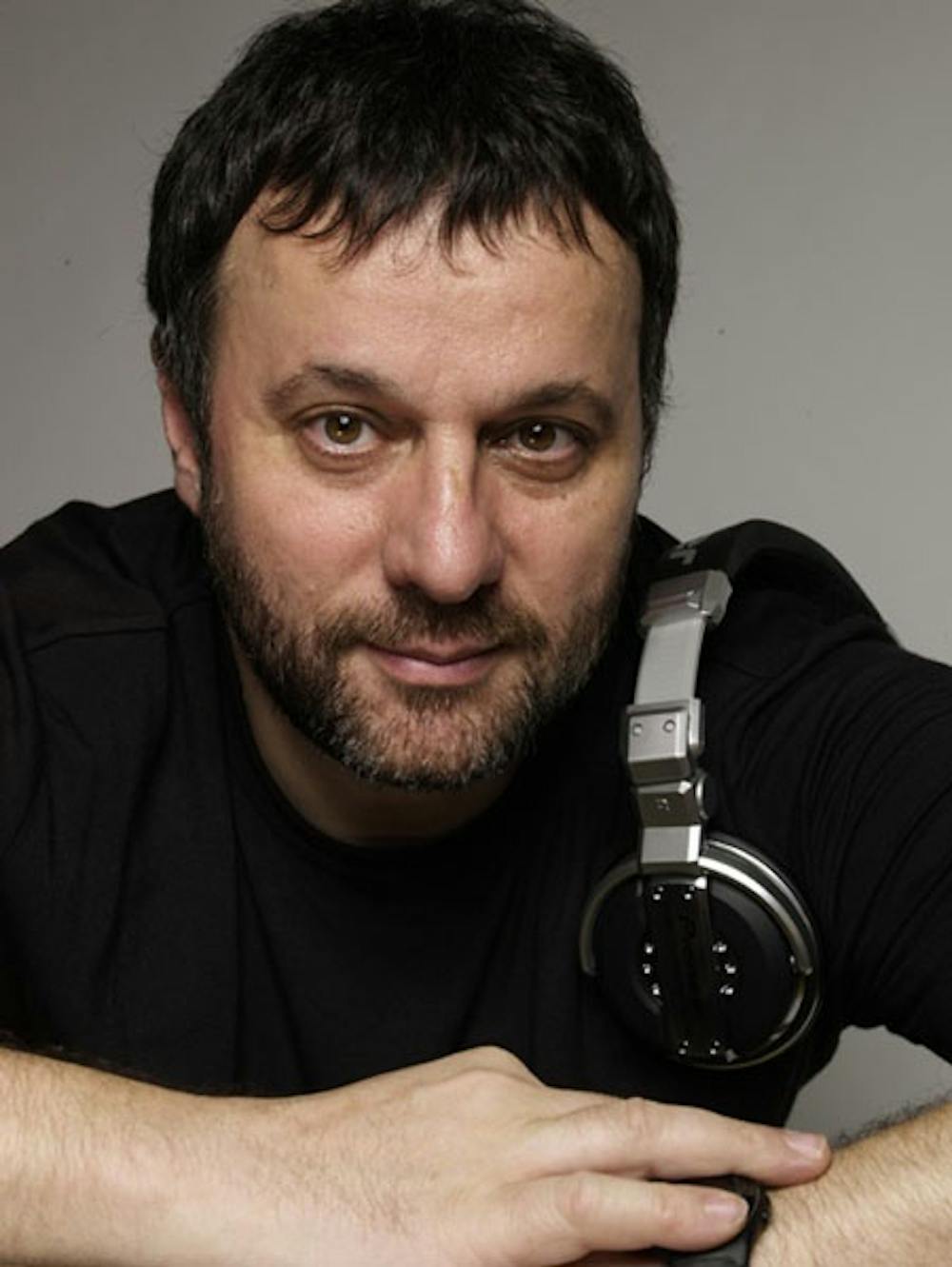 Follow Francois K!
Follow Francois K to get alerts about upcoming events and special deals!
Born and raised in France, living in New York City since 1975, François K.
Francois K has performed in venues such as: Avant Gardner (Mirage), Elsewhere, Format Festival, Good Room, Koko, Nowadays, Public Records, XOYO, Public Arts at Public Hotel
Francois K has played in major festivals like Format Festival
Francois K has upcoming events in Koko, Format Festival
Without further ado, here are Francois K top 10 tracks of all time:
1. Here Comes The Sun - (Francois K. Remix)
Nina Simone, Francois K
2. Forever More - Francois K & Eric Kupper Vocal Mix
Moloko, Eric Kupper, Francois K
3. The Picture - Francois Kevorkian 12" Remix
Hubert Kah, Francois Kevorkian, Francois K
4. Living In Ecstasy - Groove Mix Edit
Fonda Rae, Francois K, Mood Ii Swing
5. Hypnodelic
6. Sorry Sorry - Francois K's Old Skool Afro Dub
Femi Kuti, Francois K
7. The Time Is Now - Francois K Vocal Mix
Moloko, Francois K
8. Carnaval de São Vicente (Body & Soul Vocal Mix By François K. & Joe Claussell)
Cesária Evora, Francois K, Joaquin "Joe" Claussell
9. Carnaval de São Vicente (Jazzy Carnaval Mix By François K. & Joe Claussell)
Cesária Evora, Francois K, Joaquin "Joe" Claussell
10. Sangue de Beirona (Main Pass By François K.)
Cesária Evora, Francois K
Francois K Details
Electronic
Born and raised in France, living in New York City since 1975, François K. (François Kevorkian) started out as a drummer who soon tried his hand at DJ'ing in underground clubs around 1976. His career then quickly took off. He was offered a position doing A&R for legendary record label Prelude Records, and remixed many of their classic tracks such as "You're The One For Me' and "Keep On" by D-Train, "Beat The Street" by Sharon Redd, and many more. His stint there ended in 1982. During that time, he was invited to DJ'd at New York-New York, The Paradise Garage, The Loft, Better Days, Studio 54, Les Mouches, Buttermilk Bottom, AM-PM, and Club Zanzibar. His success as a remixer and producer led him to work or collaborate with many more mainstream artists, such as The Eurhythmics, Diana Ross, U2, Kraftwerk, Mick Jagger, Ashford&Simpson, The Cure, Jean-Michel Jarre, Pet Shop Boys, Cabaret Voltaire, Depeche Mode and many more. In 1987 he started building Axis Studios, a multi-room professional recording facility which remained active as a commercial operation until 2000.
In the 90's, the demand for his DJ appearances led him to start traveling regularly to many of the best club venues around the planet, including London's 'Ministry Of Sound', Japan's 'Club Yellow', Ibiza's 'Pacha' and 'Space', Italy's 'Angels Of Love' and 'Tenax' as well as guest appearances at NYC's finer clubs.
By 1995, he decided to start an eclectic independent record label, Wave Music, which allowed him to find a successful outlet for his own creative endeavours. Then in 1996, he (along with partner John Davis) became involved in starting what arguably became one of New York's most revered weekly parties, Body&SOUL, playing along with co-resident DJ's Joaquin 'Joe' Claussell and Danny Krivit for a mixed crowd of ecstatic and faithful dancers from all over the world, which also led to the release of a successful compilation series by the same name.
His career as an artist did not stop evolving, as he rekindled his interest for a more electronic sound, and the release of his Sonar Music set in 2002 marked a turning point; he started playing a much edgier and futuristic style, with more to do with Techno and Dub than the 'House' sound he was mostly identified with as a DJ until that time. In 2002, he also started touring along with Detroit Techno legend Derrick May, playing sets together as the 'Cosmic Twins'. His recent appearances at Berlin's Tresor, Manchester's Sankey's Soap and London's Fabric as well as many large festivals such as Sonar in Barcelona and Movement in Detroit have helped gain him many younger fans that may not have been aware of his previous work.
More recently, in April of 2003, he started a new weekly Monday night event in New York City called 'Deep Space, which focuses on Dub in all of its forms, and where the format is extremely eclectic, ranging from spaced-out Techno to the deepest Reggae, Hip-Hop as well as Drum& Bass, House and Disco. He also recently did notable remixes for Coldplay, Moloko, Yoko Ono, Cesaria Evora, as well as much for his own label. In 2005, he was inducted into the Dance Music Hall of Fame as both a remixer and DJ.
To this day, many people (especially in the U.K.) insist on mistakenly spelling his last name as 'Kervorkian', which can be traced to an erroneous credit on the Violator album he mixed for the group Depeche Mode.