Best Everlast Songs of All Time – Top 10 Tracks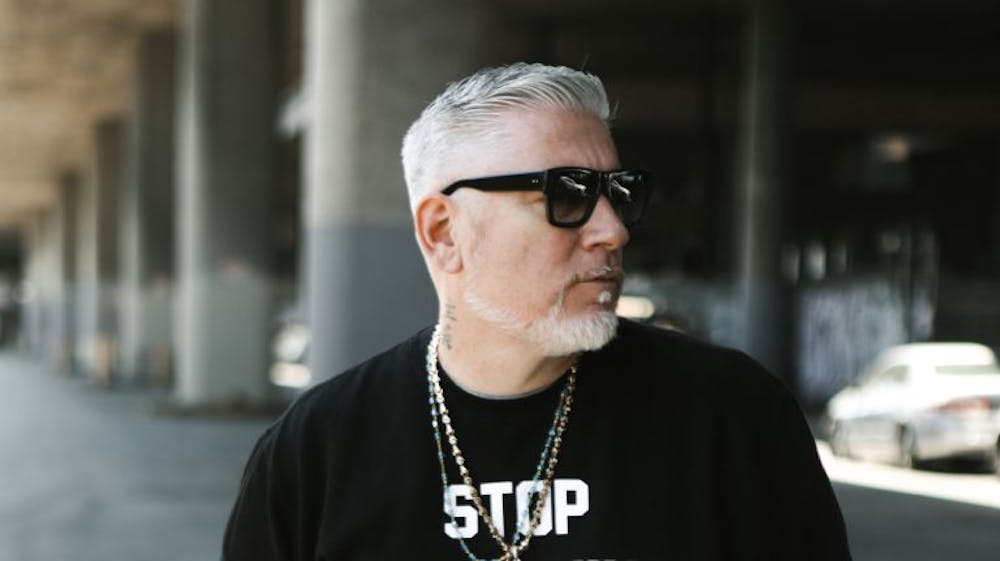 Follow Everlast!
Follow Everlast to get alerts about upcoming events and special deals!
Everlast (born Erik Schrody, August 18, 1969 in Valley Stream, New York) is a popular, Grammy winning 1990's musician, known for alternating between hip-hop and rock.
Everlast has performed in venues such as: Big Night Live, Palladium
Everlast has upcoming events in Palladium
Without further ado, here are Everlast top 10 tracks of all time:
1. What It's Like
2. White Trash Beautiful
3. Ends
4. I Get By
5. Black Jesus
6. Smokin & Drinkin
7. Lonely Road
8. Blinded By The Sun
9. Folsom Prison Blues
10. Babylon Feeling (feat. Carlos Santana)
Everlast Details
Rock, Country, Rap / Hip-Hop
Everlast (born Erik Schrody, August 18, 1969 in Valley Stream, New York) is a popular, Grammy winning 1990's musician, known for alternating between hip-hop and rock. He was the frontman for rap group House of Pain until 1996. In 2000, he won a Grammy (with Santana) for Best Rock Performance by a Duo or Group with Vocal, for the song "Put Your Lights On". Those who know the man, also know that Everlast is proudly of Irish descent and is proudly a convert to Islam.
Everlast's first solo album ''Forever Everlasting'' (1990) Was when he first stepped onto the scene in a solo act. Loyal fans were very receptive to this first album but on a large scale, it seemed the world was not ready yet, for the phenomenon known as Everlast. His second solo album was ''Whitey Ford Sings the Blues'' (1998) Which was released a full 8 years later, after his first solo album. And after Everlast had a major heart attack, he came back seemingly stronger then ever. ''Whitey Ford Sings The Blues'' was a monster album both commercially and critically in success. It also marked Everlast's first solo project since departing from House of Pain, and the album was hailed for its blend of rhyme over rock and folk tunes. The album's lead single "What It's Like" proved to be his most famous and most successful song, although "Ends", the follow up single to "What It's Like", also reached the rock top 10. Close behind were lesser known tracks but just as intense like ''Hot To Death'' and ''Today''.
Everlast's third solo album ''Eat at Whitey's'' (2000) -- Was not as huge a success commercially in the U.S. because it was something of a darker light. Not politically correct and a bit too surreal and overall intense for the music critics of -mainstream- to handle. Although, his album was embraced critically, especially by Rolling Stone which reviewed the album between "good" and "great" and focused on it as that month's most important release.
Swinging between rap, Woody Guthrie's folk (One And The Same), and Robert Johnson's blues (Black Jesus, Babylon Feeling) Everlast ingeniously turns this album into a cohesive vision of life and death and everything inbetween while he also achieves a surreal cinematic gospel/blues/folk/hiphop style in the tryptic of We're All Gonna Die, Have Mercy On My Soul, Graves To Dig.
''White Trash Beautiful'' (2004) -- Everlast's fourth solo album was another success, critically. Praised by his loyal fans and followers as well as new listeners that could relate to his down-to-earth style, lyrics and rythm. The opening track, "Blinded By the Sun," expertly sets the tone for the album (and proves to be one of its strongest tracks), with a strummed guitar line enhanced by samples from classic rap tunes by Run-DMC and Eric B. & Rakim. Here, as on other cuts, Everlast uses his gravelly voice to evoke the humble dreams and everyday lives of the working class. Those who are still in the struggle of survival now delegating him the status of a lyrical prophet.