Best Estelle Songs of All Time – Top 10 Tracks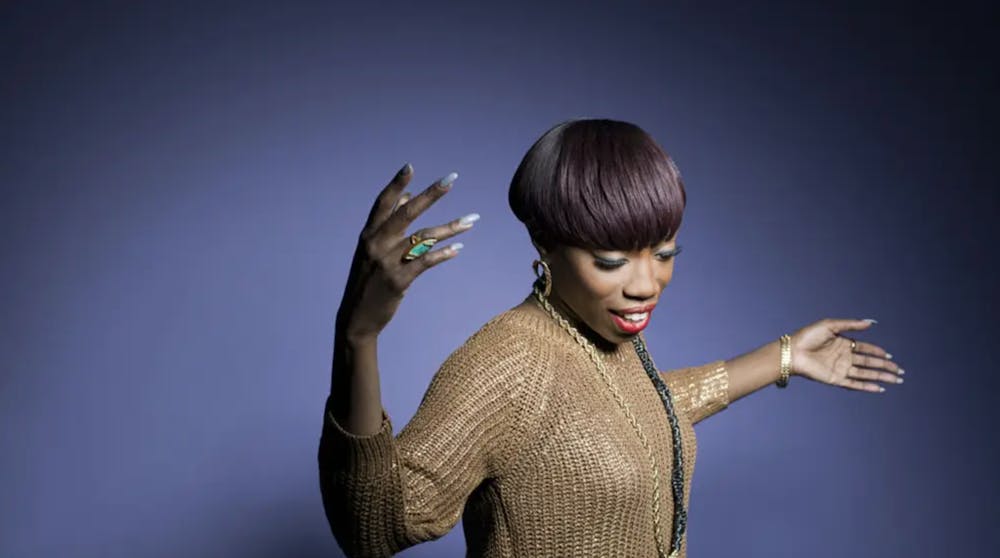 Follow Estelle!
Follow Estelle to get alerts about upcoming events and special deals!
Estelle is an award winning singer-songwriter for the R&B genre, producer, as well as rapper, in the UK.
Without further ado, here are Estelle top 10 tracks of all time:
1. American Boy
2. American Boy - Lost Frequencies Remix
Estelle, Kanye West, Lost Frequencies
3. Oh No
4. Come Over
5. Steven Universe Future (Opening Theme) / Title Card
Zach Callison, Deedee Magno Hall, Estelle, Michaela Dietz, Shelby Rabara, aivi & surasshu, Joanne Moo, Rebecca Sugar, Stemage, Jeff Ball
6. Lights Out
7. Come Over - Radio Version
8. Freak
Estelle, Kardinal Offishall
9. American Boy - Brooks Remix
10. Set Me On Fire
Estelle Details
Pop, R&B, Rap / Hip-Hop
Estelle is an award winning singer-songwriter for the R&B genre, producer, as well as rapper, in the UK. She was born as Estelle Fanta Swaray in the 18th of January in 1980. Estelle has received numerous trophies such as "Best Female Artist" for the UK Hip-Hop Awards and "Best Newcomer" for the MOBO Awards.
Estelle got her break from "Deal Real" as her co-workers encouraged her to sing on-stage. Her performance led to gigs in various clubs in London. In 2004, "The 18th Day" Estelle's debut album was released, with the singles "Free" (produced by Jimmy Hogarth, who also co-wrote the said song with Estelle) and "1980" becoming smash hits in the UK. "The 18th Day" was placed in the 35th spot in the UK Album Charts.
After a hiatus, Estelle worked with Kanye West and the duo came up with "American Boy" which gave worldwide fame to Estelle. "American Boy" was included in the Top Ten Hits of various countries in almost every part of the world. The said track also became a chart-topper in the UK Singles Chart as well as in the music charts of Israel and Belgium. It also gave Estelle an award from the Grammies for "Best Rap/Sung Collaboration". "American Boy" was also listed in the Rollingstone's "100 Best Songs" for 2008.
Following "American Boy" is Estelle's "No Substitute Love", which remained at number 30 on the Singles Chart in the UK, with moderate success. "Come Over" and "Pretty Please (Love Me)" were the next singles to be released, but were not as successful as Estelle's previous records. "Pretty Please (Love Me)" held the 103rd spot in the UK Singles Chart, while "Come Over" was not able to reach the charts.
In April 2008, Estelle also made "Shine" available to the public, which was the very first album released under the Homeschool Label and in cooperation with Atlantic Records, owned by popular artist John Legend. Estelle's "Shine" turned gold which was certified by the UK's Phonographic Industry and was even nominated in the 2008 Mercury Music Prize. Estelle was also featured in the show entitled "Safari" just last year, playing the role of "Augy". Other awards won by Estelle include: "Download of the Year" (for American Boy) in the 02 Silver Clef Awards; "Best New R&B Act" in the World Music Awards; "Best Collaboration" in the UMA Awards; "Best New Artist" in the BET-J Virtual Awards.