Best Edgar V Songs of All Time – Top 10 Tracks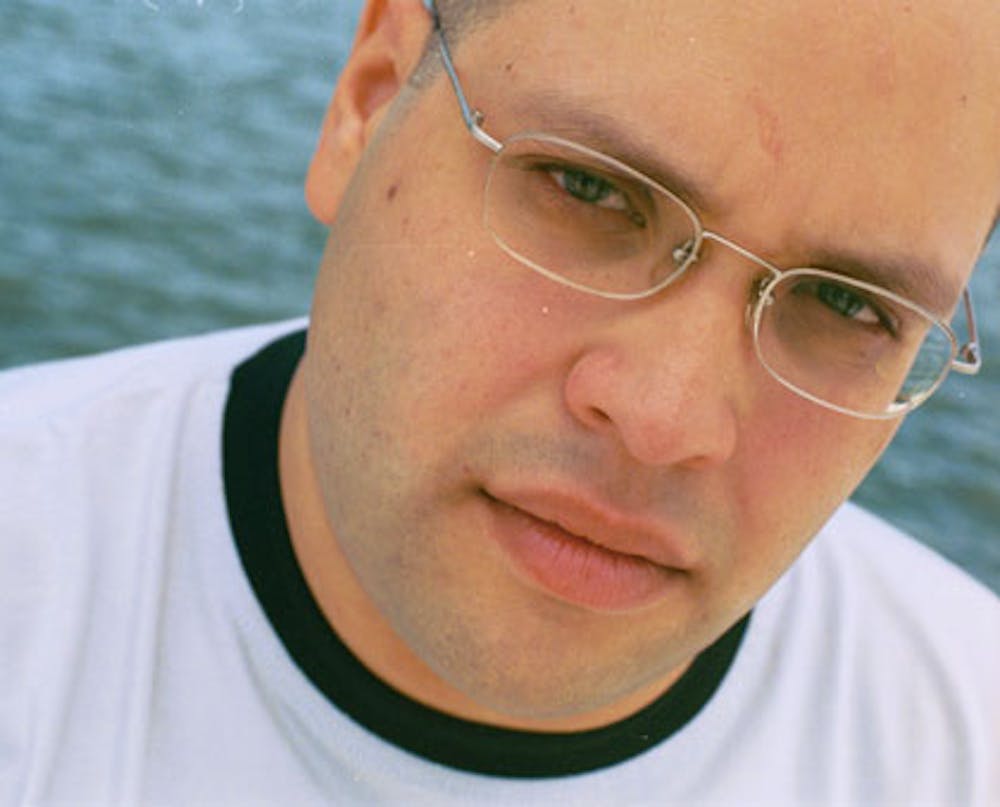 Follow Edgar V!
Follow Edgar V to get alerts about upcoming events and special deals!
Edgar V has been quietly earning his repertoire in and around the dance music world.
Edgar V has performed in venues such as: The Vanguard, Shore Club
Without further ado, here are Edgar V top 10 tracks of all time:
1. Passed The Max
Malone, Edgar V
2. Baba Shango
Carlos Torre, Edgar V
3. Drop It
Edgar V, Carlos Torre
4. In The Moment - Intro
DMS12, Edgar V
5. Easy - Dms12 and Edgar V Remix
[esc], Brooke Williams, DMS12, Edgar V
6. In The Movement - Intro
DMS12, Edgar V
7. Bass
Carlos Torre, Edgar V
8. Get It
Carlos Torre, Edgar V
9. In The Moment - Continuous Mix
DMS12, Edgar V
10. Bass
Carlos Torre, Edgar V
Edgar V Details
Edgar V has been quietly earning his repertoire in and around the dance music world. Synonymous to his personality, it may be difficult to tell during and after one of his signature prolific Progressive house/Trance sets. Filled with a masterful blend of orchestral strings, ethereal vocals, uplifting synth patterns with a spunk of tribal bass filled house. Owning residencies in Miami's most infamous dance clubs Edgar V has been on the forefront of Miami's dance music.
Edgar began spinning at clubs in the then infant South Beach club movement with a start at Les Baines a heavily popular club in early 90's. As the scene grew "bigger" and "better" Edgar lead the way holding residencies at influential clubs such as KGB, Liquid, Shadow Lounge, and Club Space. Soon Edgar became a staple and unsung hero behind all the clubs he played at. Creating energy filled memorable nights transcending a buzz around him after each night.
Helping his clubs not only become local favorites some of the most heavily talked about and known clubs on planet earth and making them an absolute stop of every major touring DJ. In early 2000 in collaboration with Club Space Miami Edgar's debut mixed compilation Trancemission became a favorite among Trance fans world wide. Playing along the worlds elite list of DJs such as Paul Oakenfold, Paul Van Dyk, Tiesto, George Acosta, Judge Jules, and Carl Cox Edgar V has earned their respect being "hand picked" by Oakenfold to Open for at infamous sets such as Spacefest '01 and invited by Van Dyk to play along with him at his party in Berlin Vandit. Being mentioned in publications as Mixer Magazine, BPM, D'Vox and credited in albums by Deep Dish and Oakenfold the buzz around Edgar V cannot go unnoticed. Already Making his mark globally Edgar V has played, Ibiza, Berlin, Mexico, Peru, Tokyo, Canada, Panama, and major clubs in the United States along with headlining some of the worlds biggest festivals and showcases. Gaining more residencies along the way and praise from the industries most talented and successful dance music leaders Edgar V is not looking back.