Best Dualist Inquiry Songs of All Time – Top 10 Tracks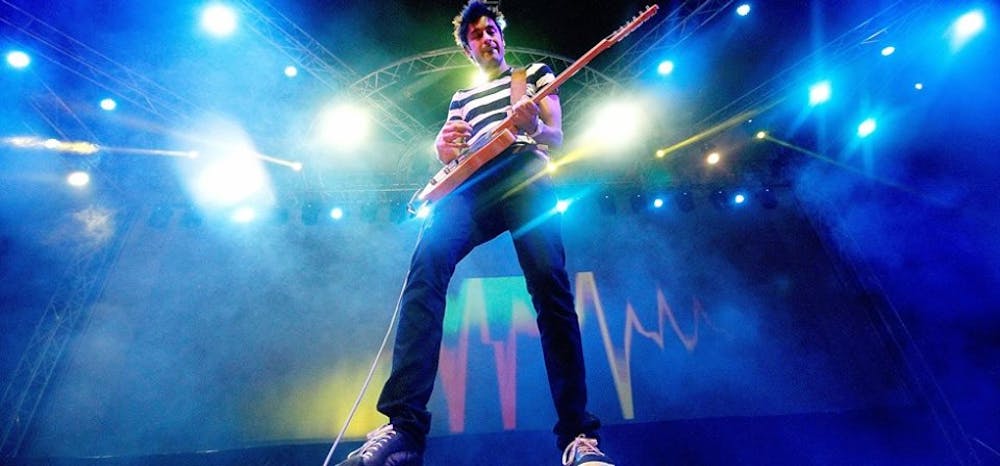 Follow Dualist Inquiry!
Follow Dualist Inquiry to get alerts about upcoming events and special deals!
Dualist Inquiry is a guy who makes music while playing the guitar.
Without further ado, here are Dualist Inquiry top 10 tracks of all time:
1. Delirium
2. Isoterra
3. Zero Hour
Dualist Inquiry, Kavya Trehan
4. Soleil
5. Divide
6. You & Me
Dualist Inquiry, Sanchal Malhar
7. Lumina
8. One More Thing
9. Trainwreck
Dualist Inquiry, The F16s
10. Life Forms
Dualist Inquiry Details
Electronic
Dualist Inquiry is a guy who makes music while playing the guitar. He has a lot of fun doing what he does. Actual information below:
Sahej graduated from the Thornton Music School at USC in Los Angeles, CA. Since returning to India in 2010, Sahej has grown to be considered one of the leading producers and live performers of electronic music in India, releasing original music and touring extensively.
His sound is broadly categorised as a fresh mix of live electronica and guitar-based rock, and has been steadily winning audiences over across the country. His debut release, Dualism EP (2011), and series of bootleg remixes that followed, received widespread critical acclaim and cemented his sound as one that is instantly recognisable and uniquely his. Dualist Inquiry is currently in the process of releasing Doppelganger, his widely-anticipated, first full-length album.
He has been the preferred supporting act for an impressive list of international producers and DJs touring India, including David Guetta, Fatboy Slim, Basement Jaxx, KOAN Sound and Hexstatic. In addition, he has performed internationally at the Berlin Music Week (2010), and the Great Escape Festival (2011) where he opened for Beardyman and the legendary DJ Shadow.
A seasoned performer of the music festival and club circuit in India, Dualist Inquiry has performed over 150+ shows over the last 2 years. His festival appearances include the NH7 Weekender, Sunburn, Invasion Festival, Sulafest, BASS Camp Festival and India Bike Week. College festivals include headlining slots at Saraang Festival (IIT Chennai) and Sympulse Festival (Symbiosis, Pune). He has performed regularly at the nations top clubs including blueFROG, CounterCulture, High Spirits and The Living Room.