Best Drums of Death Songs of All Time – Top 10 Tracks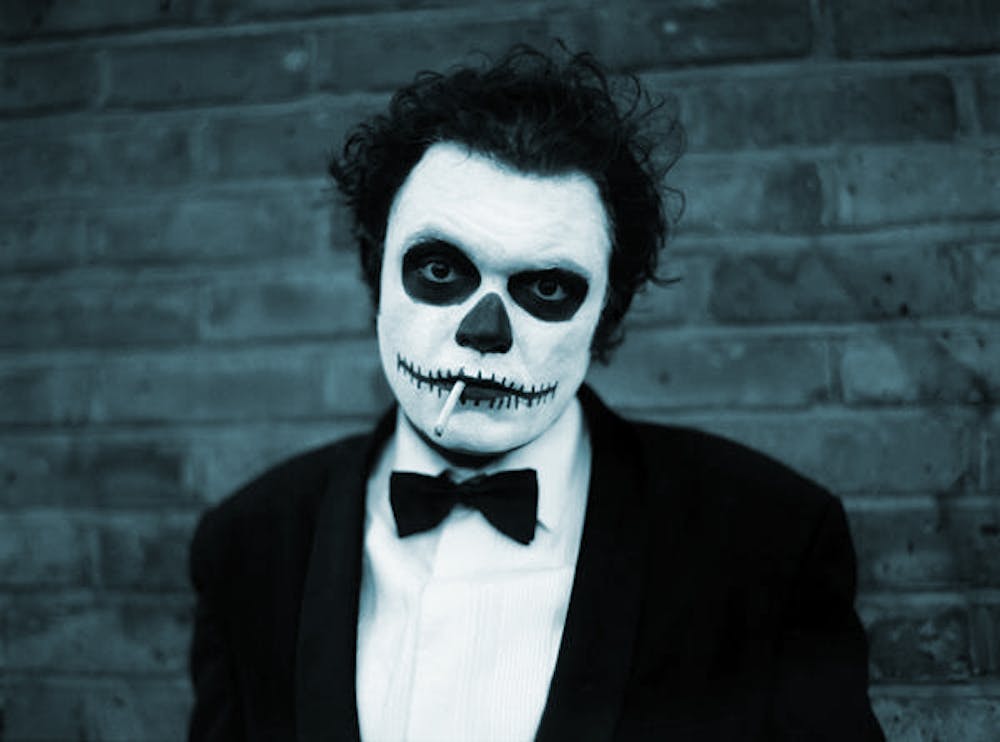 Follow Drums of Death!
Follow Drums of Death to get alerts about upcoming events and special deals!
Drums of Death came to be after an encounter with a dark priest on a sorrowful night in Haiti.
Without further ado, here are Drums of Death top 10 tracks of all time:
1. True
Drums of Death, Yasmin
2. True - Extended Mix
Drums of Death, Yasmin
3. Let No Shadow Fall Upon You
4. This Night (Waves City Dub)
5. Transistor Rhythm
6. What She Came For - Drums Of Death Remix
Franz Ferdinand, Drums of Death
7. Waves City
8. DODFUCKSUPANESCORTTUNE
9. Lonely Days
10. Science & Reason
Drums of Death Details
Drums of Death came to be after an encounter with a dark priest on a sorrowful night in Haiti. A musician known as Colin Bailey emerged from this near fatal encounter as you see him now: dark, dishevelled and disfigured. Cursed by magick, Bailey's heart was cut out and as he lay on the brink of death, the voodoo priest fixed a broken drum machine into his chest. The voodoo machine pulsed its artificial rhythm through his chest and around his blood, helping bind him to the earth whilst further fuelling his dark desires and terrible urges.
Drums of Death's music is borne out of these urges. Passion for the synthetic pulse of grime and techno mixed with the rhythms and primal lusts of low-down, swamp rock 'n roll. Add to this an electronic live show that solicits a hot mix of these influences and a desire to bring something wild to dark clubs and you have the ultimate rave-inflicting artist. It's a testament to a youth spent in metal bands whilst growing up in a small Scottish town with subsequent discoveries of techno at raves in Glasgow and bass culture from his time in London.
The voice is just as an integral part to the Drums of Death experience than the profound bass pressure. Throwing out rhymes and lyrics with equal gusto, these twisted, FX-drenched flows and cut-up, destroyed yells trawl for influence from abstract sources, drawing upon strange imagery and bending reason and melody to breaking point.
Eschewing traditional production methods, Drums of Death seeks a rawer approach to recording in order to retain the fierce energy of the live shows.
Bass, blood and the beat. This is a message to Generation Hexed from the cracked mind of a Voodoo Hoodlum
DISCOG: Drums of Death steps into the ring: Breathe EP: Greco Roman (2008) Breathe EP : Drums of Death: Greco Roman (2008) Got Your Thing EP: Drusm of Death: Greco Roman (2009) including remixes from Jesse Rose, Hot Chip, Starkey and more!! Forthcoming Album on Greco Roman 2009
REMIXES Manuva bootlegs: Drums of Death: Bastard Boots(2007) We are IE (Drums of Death remix): Lennie De Ice (Distinctive 2008) Dodfucksupanescorttune: Drums of Death : CIVIL Music (2008) Council Estate Remixes: Tricky: Domino (2008) This Sweet Love: James Yuill: Moshi Moshi (2008) Peaches mixtape: Peaches vs Drums of Death: XLPROMO (2008) Drop The Lime: Hear Me Trouble and Bass (2008) Kotchy: She Made it Easy (Civil)(2008) The Drop: Pharcyde: Delicious Vinyl remixes (2008)