Best DJ Stephanie Songs of All Time – Top 10 Tracks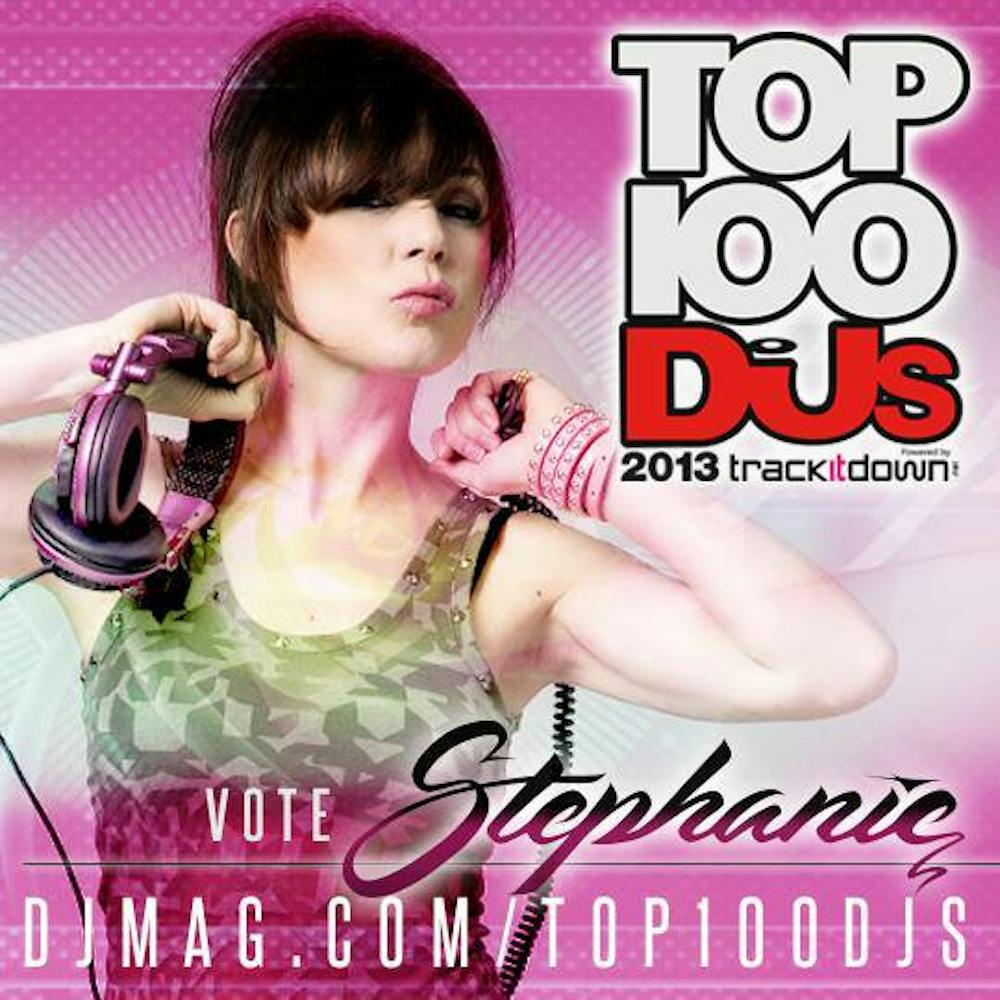 Follow DJ Stephanie!
Follow DJ Stephanie to get alerts about upcoming events and special deals!
Stefania Alessi aka DJ Stephanie was born in Bassano Del Grappa (Vicenza, Italy).
DJ Stephanie has performed in venues such as: Exchange LA, Beyond Wonderland
DJ Stephanie has played in major festivals like Beyond Wonderland
Without further ado, here are DJ Stephanie top 10 tracks of all time:
1. Razor Sharp - Edit Mix
2. Dresspunk
3. I'm Alive
DJ Stephanie, Proto Bytez
4. Be Strong
DJ Stephanie, Arianna
5. Groovin To The Beat - Radio Cut
6. Everybody - Edit Mix
7. Black High Heels
8. Unleash the Urge
Lady Faith, Yoji Biomehanika, DJ Stephanie
9. The Nation Of Hardstyle - Radio Cut
DJ Stephanie, MC Chucky
10. Sweet Disposition - Original Version
DJ Stephanie Details
Electronic
Stefania Alessi aka DJ Stephanie was born in Bassano Del Grappa (Vicenza, Italy). Her passion for music started at the time she was a teenager following her father, who used to be a DJ and event manager, this way she learned the art of mixing. She started as a Techno DJ, but later on her passion for the Hardstyle sound grew as she came in contact with it during her work in important Italian clubs as a DJ and vocalist.
In 2006 she started her artistic career as an International DJ and producer working in the studio with DJ Activator and she came along with him to several gigs in Holland, Germany, Spain and Sweden. Since that time, Stephanie played in the biggest clubs all over the world and has been part of the line-up's of various massive events like: Defqon.1 (Holland and Australia), Summer Festival, Nature One, The Qontinent, Reverze, Qlimax, Euphoria, Decibel Outdoor, Audio Shock, Q-Base, In Qontrol, Phase4, Mystery Land and many more. Stephanie signed to the Saifam Group, where she had several releases like 'Black High Heels' , 'DressPunk', 'Knock on Wood', 'The Power Of Love', 'Drittòn ' , 'Underneath ' and her collaboration with Tuneboy: 'Music Is'.
This charming lady knows how to mix and entertain; the crowd will love her when she starts spinning the first record. Book her for your event and be amazed!