Best DJ Nu-mark Songs of All Time – Top 10 Tracks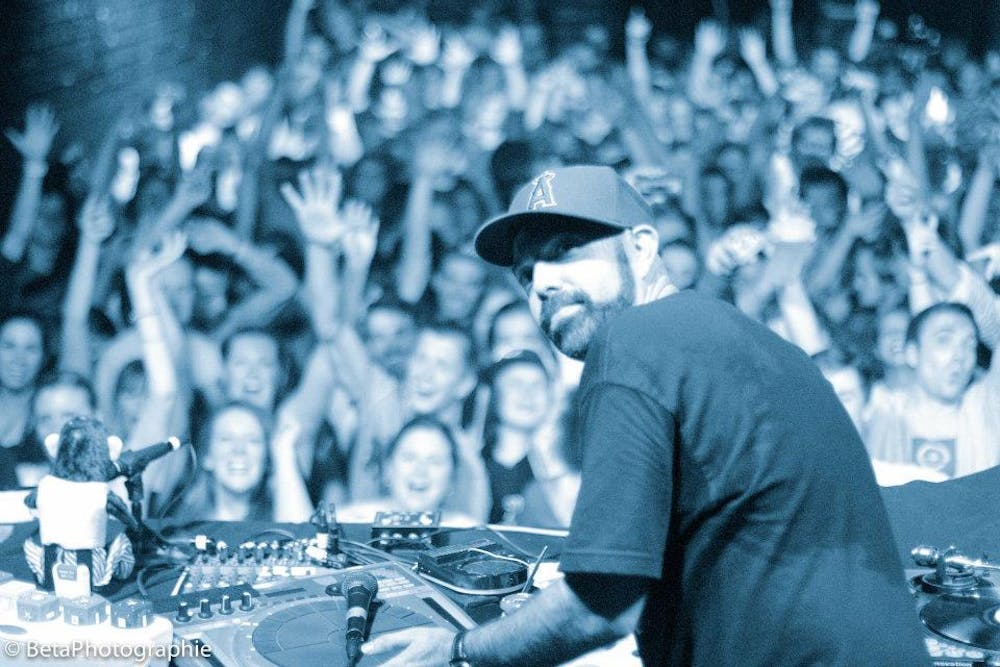 Follow DJ Nu-mark!
Follow DJ Nu-mark to get alerts about upcoming events and special deals!
Nu-Markbegan DJing at the age of 13 in Los Angeles.
DJ Nu-mark has performed in venues such as: Q Nightclub, On the Record, Mission Ballroom, Nectar Lounge, The New Parish, Public Works, Resident
DJ Nu-mark has upcoming events in Public Works
Without further ado, here are DJ Nu-mark top 10 tracks of all time:
1. Imagine
DJ Nu-mark, Pomo
2. Bad Luck Blues
DJ Nu-mark, Pomo
3. I Know, Didn't I
Slimkid3, DJ Nu-mark, Darondo
4. Our Generation - Re-Edit
DJ Nu-mark, Ernie Hines
5. Tonight
DJ Nu-mark, M3, Erica Dee, J-Live
6. Melody
DJ Nu-mark, Pomo
7. Zodiac Killah
DJ Nu-mark, Method Man
8. Fall In Numbers
TRDMRK, DJ Nu-mark, Austin Antoine, Slimkid3, Guilty Simpson
9. Tropicalifornia
10. Everybody Everybody
DJ Nu-mark, Bacao Rhythm & Steel Band
DJ Nu-mark Details
Rap / Hip-Hop
Nu-Markbegan DJing at the age of 13 in Los Angeles. Over the course of the last twodecades, he has amassed a collection of over 35,000 records and refined hisproduction skills and performance to the point where he is widely recognized asone of the key figures in DJ culture.
As a member of the critically acclaimed, gold-selling Hip-Hop outfit, Jurassic5, DJ Nu-Mark graced the group with precision production and cutting edge stageroutines. Best known for his production on the raw anthem "What's Golden" suchcreativity only hinted at the visionary creativity Nu-Mark has explored sinceJurassic 5's breakup in 2006.
To date, Nu-Mark has been featured in the critically acclaimed documentaries"Scratch", "KeepinTime", "Coachella: The Movie," "Rock the Bells – TheDocumentary" and most recently in Mac Grubber. He's also appeared on countlessTV Shows with J5, including David Letterman, Conan O'Brien, Jimmy Kimmel andCraig Ferguson.
Nu-Mark introduced himself as a solo artist in 2004 with Blend Crafters, aninstrumental album created in the spirit of allowing beats to speak forthemselves and Hands On, a mix CD that featured Mc's rhyming in differentlanguages from around the world.
Today Nu-Mark experiments with children's music toys and constructs full DJsets around toys most people dispose of by the time their kids are old enoughto read. He has toured the world, remixed songs for Nas and Damian Marley,created songs for Saturday Night Live's Lonely Island and constructed theTropical Funk Mix "Take Me With You," a breathtaking blend of Latin, Afro-Beatand Balkan Beat. Most significantly, after more than three years ofbrainstorming, experimenting and collaborating, he has finished his debut soloalbum Broken Sunlight, which reveals his influences and innovations into a jawdropping collection of heart felt music.
"A lot of things in my life were broken, my group broke up, my long termrelationship broke up, the music industry and economy seemed to be broken so Itwas time for me to take a break" Nu-Mark explains. "That's where the title ofthe record stems from. It's not so much I'm broken. I'm moving towards thesunlight these days. It's more like a tale of perseverance and forging aheadthrough tough times."
Broken Sunlight also mirrors the marketing behind the album. Instead ofreleasing all of the songs at once, Nu-Mark plans to post two songs per monthfor seven months. "At the end of the cycle, I'm going to release the full albumwith instrumentals, accapelas, and a documentary style DVD of my collaborationsin the studio and on the road".