Best DJ Faust Songs of All Time – Top 10 Tracks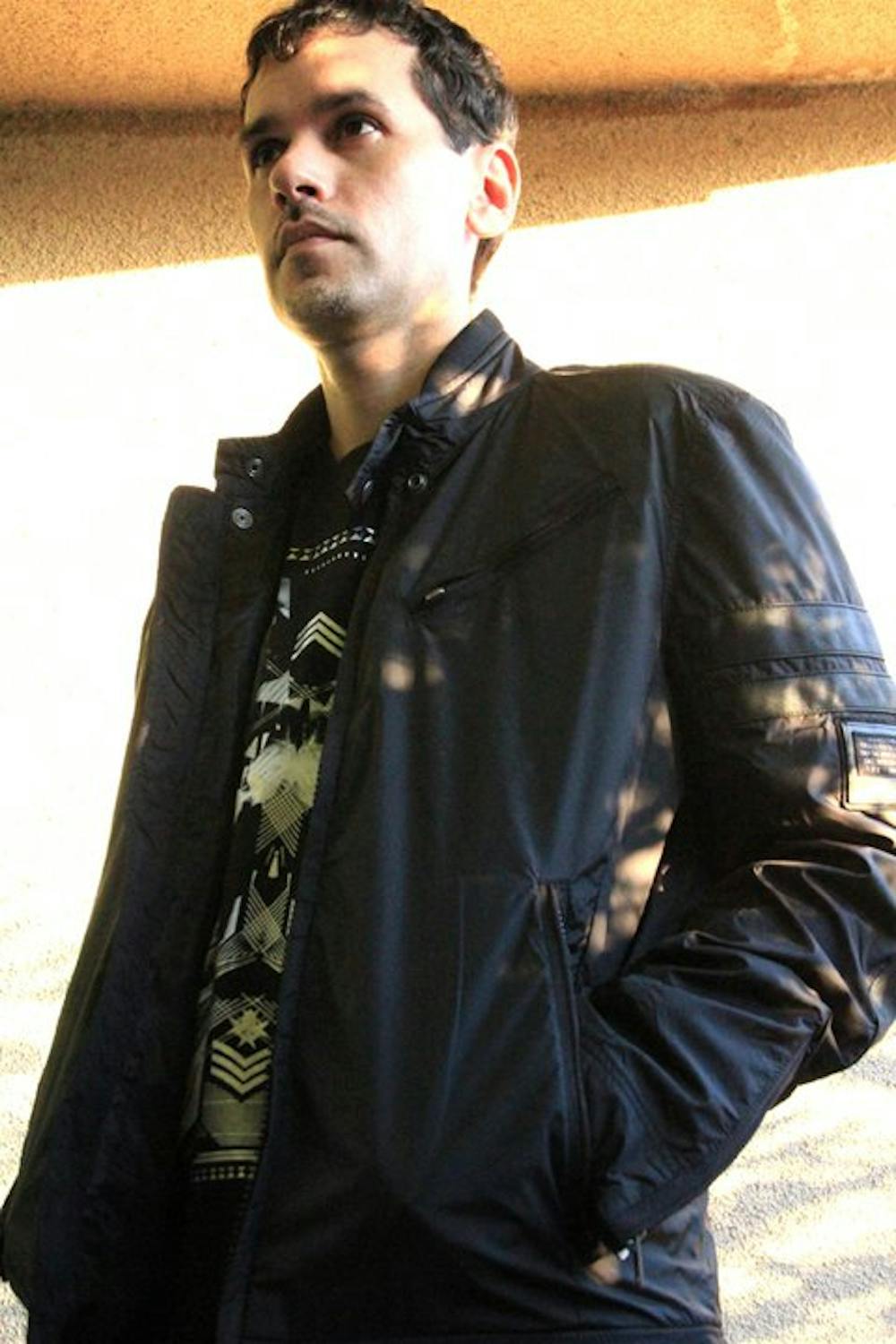 Follow DJ Faust!
Follow DJ Faust to get alerts about upcoming events and special deals!
"In Faust's hands, turntablism is as breakneck virtuosic as bebop, as bereft of melody as modern classical– but way to committed to putting the boogie in your butt for the curatorial staff to start sniffin' around." SPIN MAGAZINE "Creatively, versatility appears to be the name of the game as far as Urban Assault are concerned.
Without further ado, here are DJ Faust top 10 tracks of all time:
1. Sudden Death
2. Return of the DJ
3. Time To Get Open
4. Fragments
5. Time to Roll My Sleeves Up
6. Takin' It To The Maximum
7. The Return of Craze
8. You Wanna Battle Me
9. I've Got Rhythms
10. Better Than Before
DJ Faust Details
"In Faust's hands, turntablism is as breakneck virtuosic as bebop, as bereft of melody as modern classical– but way to committed to putting the boogie in your butt for the curatorial staff to start sniffin' around."
SPIN MAGAZINE
"Creatively, versatility appears to be the name of the game as far as Urban Assault are concerned. This male/female combination of performers is far from a gimmick – they're renowned as some of the most talented in the industry, having paid their dues and then some." KNOWLEDGE MAGAZINE
"Every track Faust & Shortee release gets picked up and smashed by the scene's hottest DJs till they become an anthem." TRACK IT DOWN
"Faust, able to adapt turntables as a musical instrument, creates a dimension of sound and imagination that teleports the listener into a surreal world of music."
MUZIK MAGAZINE
"Faust puts old-school hip-hop through a Technics blender for an accelerated history lesson that's too damn funky for your room."
ALTERNATIVE PRESS
"Faust's scratches, juggles, and even skipping records coalesce into one giant itchy symphonywith movement after movement of next-level skills taking the listener on an aural voyage through Faust's ill psyche."
VICE MAGAZINE
"Along with the arrival of the new millennium comes the advancement of music and how the world creates it. A world reigned by DJ Faust."
iMUSIC
PARTIAL DISCOGRAPHY:
ALBUMS:
Faust & Shortee / Urban Assault "Killer Beats" (Heavy Artillery Recordings)
Shortee "Beat Freak" (Moist Music)
Faust & Shortee "Satisfaction Guaranteed" (Stray Records)
Faust & Shortee "Digital Soul" (Stray Records)
Shortee "The Dreamer" (Bomb Records)
Faust "Inward Journeys" (Bomb Records)
Faust "Man or Myth" (Bomb Records)
BATTLE / DJ TOOLS ALBUMS:
Shortee & Step1 "Bikini Wax" (5 Star Records)
The Citizenz "Toolz of War Vol. 1" (Replicant Records)
EPS:
Urban Assault "Kick The Bass / Lonlieness" (Heavy Artillery)
Faust & Shortee "Feel From You" (Heavy Artillery)
Urban Assault "In The Groove" (Heavy Artillery)
Urban Assault "Cookies" (Heavy Artillery)
Faust & Shortee "Flava / Real Club Sound" (Heavy Artillery)
Urban Assault & HavocNDeed "Dope" (Heavy Artillery)
Urban Assault "Let It Go" (Heavy Artillery)
Urban Assault "Lose Control / Can't Take it" (Heavy Artillery)
Faust & Shortee "Get Up" (Heavy Artillery)
Urban Assault "Wankstas" (Heavy Artillery)
Urban Assault "Are You Ready" (Heavy Artillery)
Urban Assault "What I Need / To The Sky" (Heavy Artillery)
Faust & Shortee "Hustlers / Hands Up" (Heavy Artillery)
Urban Assault "Scarface" (Heavy Artillery)
Faust & Shortee "Bangin' / C'mon" (Heavy Artillery)
Urban Assault "The Rage / Higher" (Heavy Artillery)
Urban Assault "Turn It Up / In Dreams" (Heavy Artillery)
Urban Assault "VIP Vault: Red Raider Remixes" (Heavy Artillery)
Urban Assault "Kid Dynomite" (Heavy Artillery)
Faust & Shortee "Hot Tamale / Deeper" (Heavy Artillery)
Urban Assault "Dirty Bomb / Free Your Soul (rmx)" (Heavy Artillery)
Faust & Shortee "Pump Up The Bass / Higher" (Heavy Artillery)
Faust & Shortee "Here We Go Again / Go!" (Heavy Artillery)
Urban Assault "Drama Queen / Mercury" (Heavy Artillery)
Faust & Shortee "Here We Go Again / Go!" (Heavy Artillery)
Urban Assault "Robots / Digitize" (Heavy Artillery)
Faust & Shortee "Rock The House / Let's Go" (Heavy Artillery)
Urban Assault "Soul Rebel / Rock You" (Heavy Artillery)
Faust & Shortee "Cosmic Funk / Free Your Soul" (Heavy Artillery)
Urban Assault "Street Cred / London" (Heavy Artillery)
Faust & Shortee "Give Me Something" (Heavy Artillery)
Urban Assault "Wide Open / Without You" (Heavy Artillery)
Urban Assault "Can't Hold Us Down / Hood Rat" (Heavy Artillery)
Faust & Shortee "I Can't Wait Remixes" (Heavy Artillery)
Faust & Shortee "Love Me / It's Like That" (Heavy Artillery)
Urban Assault "Vortex / Call My Name" (Heavy Artillery)
Urban Assault "Outlawz" (Heavy Artillery)
Faust & Shortee "Keep It Comin" (Heavy Artillery)
Urban Assault "Nitro / Shook Dem Up" (Heavy Artillery)
Faust & Shortee "Shake Dat Rump / Get Funky" (Heavy Artillery)
Urban Assault "Gotta Have It / Don't Stop" (Heavy Artillery)
Faust & Shortee "Make Some Noize / Bass Tone" (Heavy Artillery)
Urban Assault "Red Raider / Untouchable" (Heavy Artillery)
Faust & Shortee "No Limits / Ready For This" (Heavy Artillery)
Faust, Shortee & Craze "Fathomless EP" (Bomb Records)
SINGLES / REMIXES:
The Banger Bros. "Beep Beep Boom ft MelAkai - Urban Assault Remix" (Golden Needle)
Crimes! "Block Rockin' - Faust & Shortee Remix" (Bombeatz Ink)
Defunct! "Let Me Do My Thing - Faust & Shortee Remix" (BomBeatz Music)
Famous Figures "Search N Destroy - Faust & Shortee Remix" (Beyond Zilla)
Urban Assault "Crank rmx / EZ Run Tings" Drum & Bass (Easy Records)
DC Breaks "Do You Believe - Urban Assault Remix" (Restless Natives)
Urban Assault "Shortee Story" ft MC Supastition (Easy Records)
Urban Assault "Plot Twist" (Easy Records)
Urban Assault "Nitro" (Easy Records)
Urban Assault "The Prelude" ft MC YT & Tonn Piper (Easy Records)
Urban Assault "Away" (Load Media UK)
Faust & Shortee "Days & Daze Remix" (Romanowski)
"Tyra Banks Show Theme Song" >Faust & Shortee's remix of India Irie's "Shine" (Tyra Tv)
Faust & Shortee "Beats for Life" (Scion)
Faust & Shortee "Satisfaction 02" (Stray Records)
Faust & Shortee "Satisfaction 01" (Stray Records)
Faust & Shortee "Digital Soul 02" (Stray Records)
Faust & Shortee "Digital Soul 01" (Stray Records)
FAUST'S ACCOMPLISHMENTS:
LABELS:
HEAVY ARTILLERY RECORDINGS / 5 STAR RECORDS / EASY / RESTLESS NATIVES /
LOAD / OM / BOMB / FUTURE PRIMITIVE / STRAY / TINO CORP / UBI SOFT /
PALM PICTURES / SCION / EYEKISS FILMS
MOVIES:
SCRATCH / SONY PSP / CNN's HEADLINE NEWS & SHOWBIZ THIS MONTH /
NBC's HIP HOP NATION / SHORTEE'S DJ DVD SERIES
SPONSORSHIPS:
SHURE / RANE / SERATO / CAKEWALK / TRIBAL GEAR
TOURS:
URBAN ASSAULT / BOMB TOUR / 3 THE HARD WAY / FATHOMLESS TOUR /
HONEYMOONERS TOUR / PRINCE PAUL'S INDY 5000 TOUR / GRAMMY PRO SESSIONS /
FUTURE PRIMITIVE EUROPEAN TOUR
MAGAZINES:
URB / MIXMAG / DJ TIMES / ROLLING STONE / RINSE / CMJ / THRASHER / SLAM /
THOUSAND WORDS / FRANK / KNOWLEDGE / FADER / CREATIVE LOAFING / REMIX /
DJ MAG / WASHINGTON POST / NY TIMES / ALTERNATIVE PRESS / XLR8R /
INDEPENDENT WEEKLY / MUZIK / XXL / SPIN / ELEMENTAL / TRACE / VICE /
INSOMNIAC / RAYGUN / HITS / LOTUS / ALTERNATE / SCRATCH (and many more….)
CREWS:
URBAN ASSAULT / CITIZENZ