Best Dillon Francis Songs of All Time – Top 10 Tracks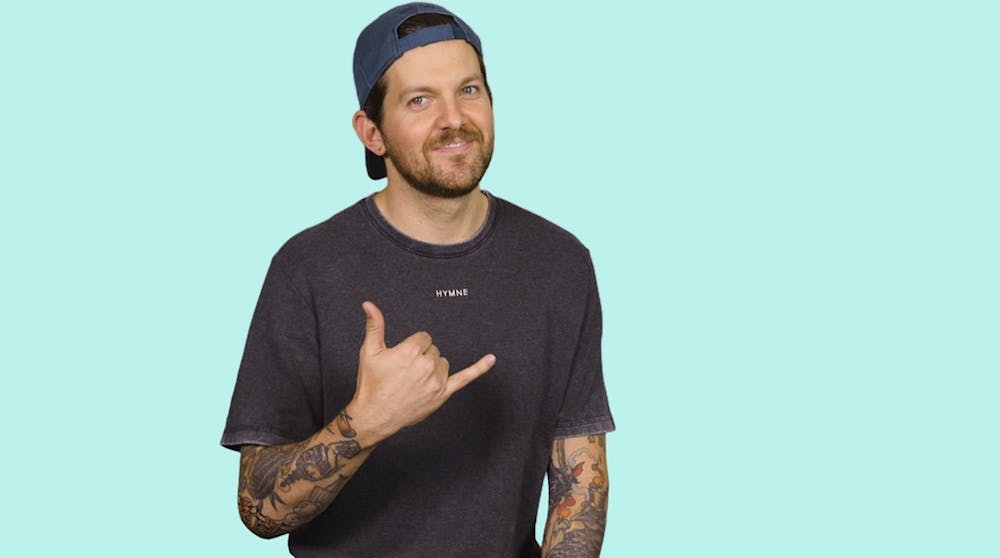 Follow Dillon Francis!
Follow Dillon Francis to get alerts about upcoming events and special deals!
Dillon Francis has already made a name for himself with his groundbreaking remixes, in-demand production mastery, and cutting-edge videos.
Dillon Francis has performed in venues such as: Daer Nightclub, The Ritz Ybor, EBC at Night, Gilt, Somewhere Nowhere (Night), XS Nightclub, Memoire, The Midway, Sekai Nightclub, Encore Beach Club (EBC)
Dillon Francis has played in major festivals like EDC (Electric Daisy Carnival), Nocturnal Wonderland, Life is Beautiful, Escape Halloween, Beyond Wonderland, Countdown, Ember Shores, Get Freaky Festival, Sunset Music Festival, Decadence
Dillon Francis has upcoming events in XS Nightclub, The Railyards, EBC at Night, Nocturnal Wonderland, 45 East, Ember Shores
Without further ado, here are Dillon Francis top 10 tracks of all time:
1. Don't Let Me Let Go (with ILLENIUM & EVAN GIIA)
Dillon Francis, Illenium, Evan Giia
2. Move It
Valentino Khan, Dillon Francis
3. Real Love
Dillon Francis, Aleyna Tilki
4. Shivers (Dillon Francis Remix) [Main Mix]
5. Get Low
6. Touch
Dillon Francis, BabyJake
7. Hot Tub
Yung Gravy, Dillon Francis, T-pain
8. Coochie Anthem
9. I Like It - Dillon Francis Remix
Cardi B, Bad Bunny, J Balvin, Dillon Francis
10. Coming Over (feat. James Hersey)
Dillon Francis, Kygo, James Hersey
Dillon Francis Details
Electronic
Dillon Francis has already made a name for himself with his groundbreaking remixes, in-demand production mastery, and cutting-edge videos. Now, the artist/producer/remixer/DJ is about to release his long awaited debut album, Money Sucks, Friends Rule on Columbia Records.
First recognized for helping to bring the tribal dance movement Moombahton to the forefront, he's scattered the dance music landscape with numerous influential EPs thus far, but it's the effervescent debut album that the music world has been patiently waiting for.
Tracks include "Get Low" with DJ Snake, the anthemic "Love in the Middle of a Firefight" featuring Brendon Urie (from Panic! At The Disco), "When We Were Young" featuring Sultan + Ned Shepard VS Chain Gang of 1974, "We Make It Bounce" featuring Major Lazer & Stylo G, "Set Me Free" featuring producer/DJ Martin Garrix, and the gritty, mind-blowing "All That" featuring Twista and The Rejectz.
Dillon's journey was full of pit-stops. First he attended art school, then he became a 'trainee' in a photography studio where he realized, "I didn't want to do that – I wanted to play and make music, kind of knowing I was going to have to 'make' the music I wanted to hear."
After spending some time in Atlanta interning for Cory Enemy to get to know the dance music scene, he would move back to LA and hole up in the back house of his parents' place, getting to know his Ableton Live, 24/7.
One story he relishes is his own personal revelation about Moombahton. "I was introduced to the artist Munchi because he had done a remix for Steve Starks on the same song ("Git 'Em") I did, except his was ten times better. I started scouring his SoundCloud, listening to everything. The tracks that were genre labeled "Moombahton" were the only tracks I couldn't figure out the tempo of by just listening to them," says Dillon. "So I started experimenting with my own productions."
Later, Dillon would play a cut of his own for DJ Ruckus, who he was working for at the time, slowed down to 110 bpms. Ruckus loved the track ('Masta Blasta') so much, Dillon convinced his manager to send the track to Diplo. "And that was my break," he says.
He's been bringing music fans along for the ride ever since. The phenomenal collaborations he's managed to assemble on the new album speak volumes about his ability to connect all musical dots.
"Love in the Middle of a Firefight" came about because of a tweet. "I just popped Brendon a message saying we should do a song together," says Dillon. "It was a dream to work with him."
At the opposite end of the spectrum is the ominous "All That." "I can't believe I got to work with Twista," says Dillon. "That's one of the wildest tracks I've ever done."
Working with Martin Garrix on "Set Me Free" was another idyllic partnership. "He is so great to be around, has such happiness when he's creating. The song was truly a labor of love."
Dillon says making "Get Low" with DJ Snake was a very fulfilling process. "We were intent on finding what works and what doesn't. I eventually practiced playing it live, which is always my ultimate test if a song is going to work or not."
But he does believe in the theory of not giving too much away. "Save the best part for last, then you make them want to go back to the beginning," he says. "And you always leave them wanting more."