Best Delhi 2 Dublin Songs of All Time – Top 10 Tracks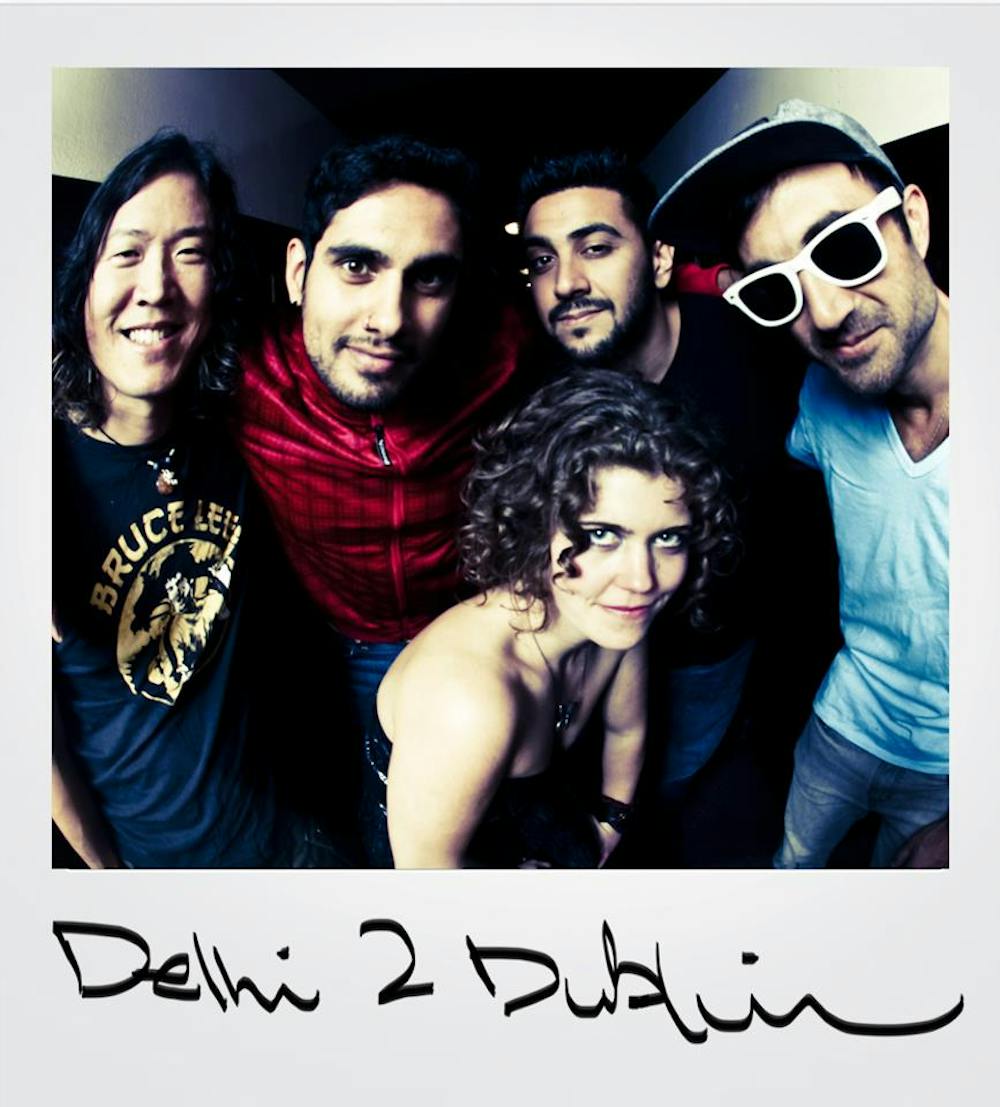 Follow Delhi 2 Dublin!
Follow Delhi 2 Dublin to get alerts about upcoming events and special deals!
Delhi 2 Dublin continue to break the moldwith the release of their new genre-busting album, Planet Electric, on May4th, 2010.
Delhi 2 Dublin has performed in venues such as: Nectar Lounge, Commodore Ballroom, The Independent
Without further ado, here are Delhi 2 Dublin top 10 tracks of all time:
1. TumbiWOW
2. California
3. Apples
4. Strumph
Delhi 2 Dublin, The Funk Hunters
5. We Got This
6. Voodoo Selekta
7. Dil Nachde (Radio Edit)
8. My People
9. Nightstep
10. Get Loud
Delhi 2 Dublin, Navv Inder
Delhi 2 Dublin Details
Delhi 2 Dublin continue to break the moldwith the release of their new genre-busting album, Planet Electric, on May4th, 2010. It's as if the band has been sent on a mission to further spreadtheir sound across the planet and out into the galaxy. They describe PlanetElectric as "the buzz of the world that they are plugging into somelarge socket to electrify the people, to charge up their energy." Tocapture that dynamism, all of the tracks on the album were road-tested in frontof live audiences before being recorded. Something else the band diddifferently from the last album was going on a writers' retreat where theyworked on the music day and night for ten days straight. The results aredefinitely more representative of Delhi 2 Dublin as a band and a noticeableprogression. The icing on the cake was being able to get Diamond "DJSwami" Duggal (Apache Indian/Maxi Priest/Nusrat Fateh Ali) to mix thetracks.
Hour Magazine wrote that "Delhi 2Dublin is the United Nations of rock 'n' roll". The Vancouver, Canada-basedband plays an energetic mash-up of Bhangra, Celtic, Dub, Reggae and Electronicawith global rhythms and club beats. Tarun Nayar, Sanjay Seran, Andrew Kim andRavi Binning along with new members Jaron Freeman-Fox and Sara Fitzpatrick arediverse in both their backgrounds and musical influences. The band has beentogether almost five years and has released three albums including its latest, PlanetElectric. The album title is apt because the six musicians feel that they plugdirectly into the world's music and energy.
A live collaboration put together in 2006as a one-off performance piece for a club night in Vancouver called Delhito Dublin was so well-received that requests for additional performancesled to the official formation of Delhi 2 Dublin. "Not being able to fitinto any specific genre allows the band to create whatever we like and not bejudged for it. Our audience expects nothing less." The band finds thisadvantageous for their live show as it enables them to create a flow to theirsets much like a DJ would for the dance floor. "Audiences love to see aband transcending stereotypes and letting the music speak for itself".
The Delhi 2 Dublin crew are road warriors.They have played major festivals in both Canada and the U.S. including Bumbershootin Seattle, Earthdance in California, High Sierra in California,Stern Grove inSan Francisco as well as such diverse events as SXSW in Austin, the KeelungCity Ghost Festival in Taiwan and the 2010 Winter Olympics in Vancouver. Theband has an ambitious schedule planned for 2011 starting off with a handful ofdates throughout the US, as well as expanding horizons to include performancesin the Pacific Rim and Europe. In addition, on April 26th, they will bereleasing Planet: Electrified, a remix album of the tracks from PlanetElectric along with some specially recorded new songs. A new line-up, anew album and new international touring opportunities all signal thatoriginality and evolution are all part of the Delhi 2 Dublin experience. Theyhave become one of Canada's most buzzed-about bands and 2011 will only see themenhancing that reputation. After all, where else are you going to see kick assfiddle players rocking out with a kilt-wearing Korean flanked by two bouncingBhangra percussionists and a vocalist who looks like he would be at home in aBollywood music video?