Best DBT Songs of All Time – Top 10 Tracks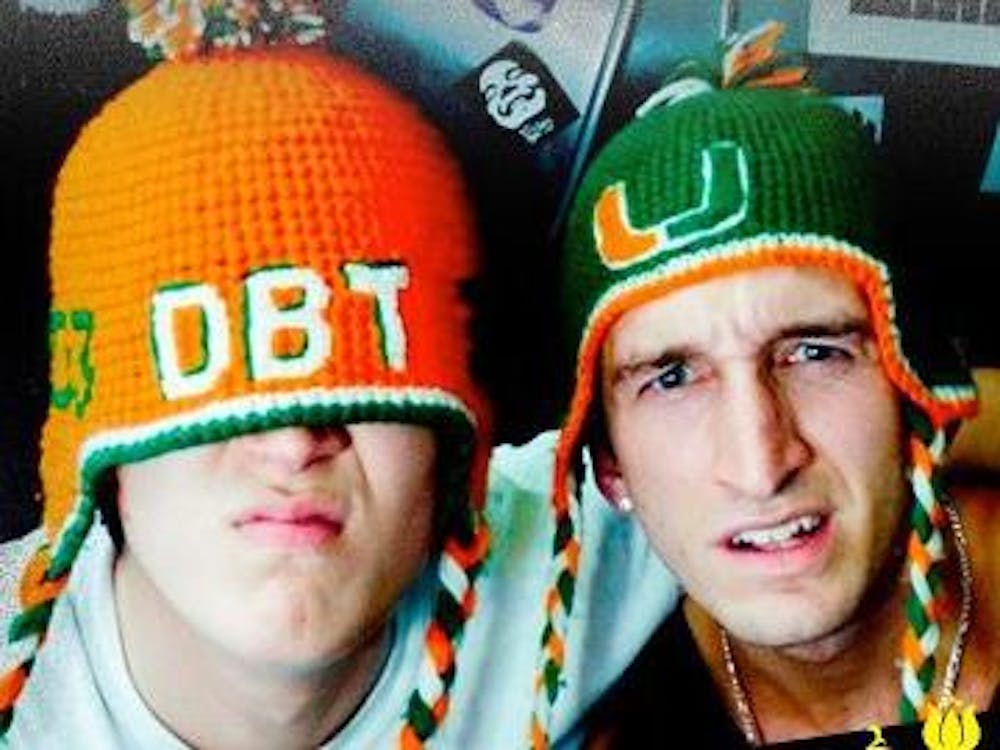 Follow DBT!
Follow DBT to get alerts about upcoming events and special deals!
Do you Do Big Things? If not, spend some time with DBT! because they wrote the book.
DBT has performed in venues such as: Flash, Sax
Without further ado, here are DBT top 10 tracks of all time:
1. Tout niquer
2. IRIS
3. Princesse
4. Hémoglobine
5. Outro .
6. Peur du noir
DBT, AC2
7. dBT - we.do.not.play.music (for Marshal McLuhan)
8. break.it : Crabby's Bangers & Mash remake
DBT, Crabby
9. break.it
10. Passage
DBT, AC2
DBT Details
Do you Do Big Things? If not, spend some time with DBT! because they wrote the book. This duo is made up of producer Jono Hofgard and Nathan Nabatoff, two guys from Northern Virginia who met while studying at the University of Miami. Together they began collaborating musically and spinning at events in South Florida. With their beginnings at college parties, they are known to take over nightclubs and to transform normal house parties into festival-worthy performances. From there they began producing and have gone on to ravish the sate of the crowd at clubs in South Beach such as Burn, Nikki Beach, Treehouse and Mansion. Recently, Avicii selected their first original song "A.D.Disco" for a judge's pick in the Indaba Identity Original Mix contest out of around 1000 entries. Also, Lucky Date has supported tracks like Easy and their Lehgo remix. It's hard to pinpoint one specific sound similar to DBT, but some principal influences include: The Bingo Players, Laidback Luke, Feed Me, Dada Life, along with numerous hip-hop influences. One thing no one can argue with when describing DBT! is that they absolutely love what they do. From their signature hats to their unstoppable energy DBT! never disappoints.