Best Darren Emerson Songs of All Time – Top 10 Tracks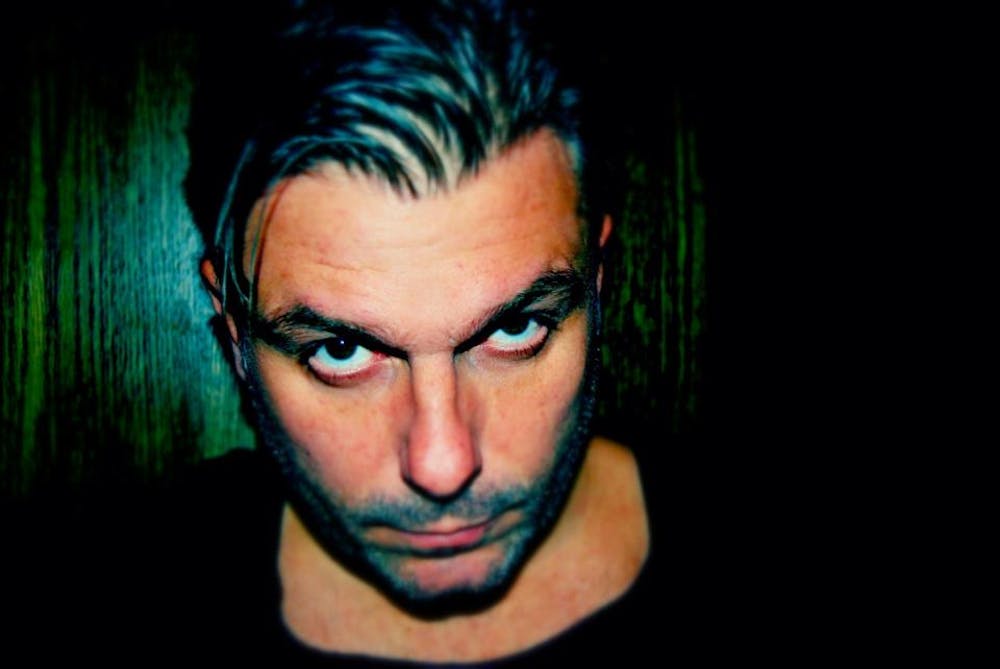 Follow Darren Emerson!
Follow Darren Emerson to get alerts about upcoming events and special deals!
Success came young to Darren Emerson - and liking what it saw, it asked for a cup of tea, put its feet up in front of the fire and pretty much decided it was there to stay.
Darren Emerson has performed in venues such as: Station 1640, Avalon, Circus, Great Northern
Without further ado, here are Darren Emerson top 10 tracks of all time:
1. Sleeping Bag - Ian Pooley Remix
2. Risingson - Underworld Remix
Massive Attack, Darren Emerson
3. Tracer - Ian O'Donovan Dawn Mix
Darren Emerson, John Digweed, Nick Muir, Ian O'Donovan
4. Catch22
5. Deadlock
6. Fanfare - Darren Emerson Reprise
Darren Emerson, John Digweed, Nick Muir
7. The Resort - Darren Emerson Remix
8. Deadlock
9. Tracer
Darren Emerson, John Digweed, Nick Muir
10. Water From A Vine Leaf - Remix
William Orbit, Darren Emerson, Rick Smith
Darren Emerson Details
Electronic
Success came young to Darren Emerson - and liking what it saw, it asked for a cup of tea, put its feet up in front of the fire and pretty much decided it was there to stay. Even by the tender age of sixteen, in fact, Darren was already DJing in clubs, having got hold of his first pair of decks a couple of years earlier. Its safe to say that he was instantly gripped by the DJing bug, vinyl fever compelling him to make regular missions from his native Romford to the London record stores. Inspired by early techno DJs like Jazzy M and Colin Faver, Darren would think nothing of the two hour round trip on the train, so single-minded was his love of all things house and techno.
It wasn't long before his early dedication to DJing paid off. Soon, he was a regular at local clubs in Romford. And, as word spread about his DJing talent, the bookings kept on rolling in: Limelights, The Milk Bar (now The Project), Venus... all were graced by the teenage Emerson on the decks.
A wave of media attention followed, the press being naturally interested in the story of such a young DJ making waves in the dance music world, all the while working as a runner on the floor of the Stock Exchange by day! He was DJ of the Month in both i-D and The Face. At the time, the latter was at the very cutting edge of what was happening in British club culture, and it was influence was deservedly widespread. So following the glowing profile the magazine gave him, it was no surprise that Darren was inundated with bookings. Soon, he was DJing not only in his native Essex and London, but all over the UK and beyond. Things were so good that he even ditched the stockmarket job to take a crack at DJing full time.
As Darren got accustomed to the hectic round of gigs that has since gone on to be his career norm, a friend of his suggested he team up with his brother-in-law musician, a guy called Rick Smith. Rick, he told him, was part of a band called Underworld. Along with friend Karl Hyde, Rick had achieved some short-lived pop success, firstly as part of early 80s band Freur (who, apparently, were massive in Israel and Italy) and then with Underworld, at one point playing to 96,000 people at Toronto's Skydome (when supporting the Eurythmics in 1990). But disillusioned with the whole business after one album, the Underworld boys had decided to pack it in, with Karl relishing the relative normality of working as a file organiser for accountancy firm Cooper's & Lybrand.
Rick, however, remained convinced that all Underworld needed was a new direction to explore, perhaps utilising the talents of a DJ / Producer who understood what was happening to British dance music and the dynamics of the country's dancefloors. The introduction to Darren was made, Darren frankly telling Rick that the Underworld material heund'd heard wasn't up to much. But, he maintained there was still some hope for collaboration. A meeting with Karl soon followed and the new line-up was sealed. A fresh start was made. In fact, the only remnant of the old Underworld which the trio chose to retain was the name itself.
Holed up in a Romford studio, they got down to work on their new project in 1991. Soon, they'd come up with their first twelve-inch, flogging it to London record shops from the back of Rick's car. Only 500 copies of Hump b/w Mother Earth were pressed. Today, one of them will set you back a cool £50. That's if you can actually find one.
In 1992, while still hard at work on new material, Underworld set up The Experimental Sound Field at the Glastonbury Music Festival, playing on scaffolding in the middle of a field, flanked on each side by huge projection screens. Unexpectedly, it was one of the great successes of that year, a meeting point for like-minded souls in the days before Glastonbury got its own dance tent - Roni Size, for instance, met DJ Die and Krust there, all of whom went on to form Reprazent. And it was all good for the Underworld name - even though they'd yet to sign a recording contract for forthcoming releases.
Nevertheless, it was clear by now that Darren and the Underworld crew were on the up and up. Their Tomato multimedia group had been set up, soundtracking their first advert for Adidas and to this day, working on a vast host of TV and multimedia projects. Meanwhile, Underworld's success as an act owed much to the connections Darren had forged via his DJing. Through him, they met Junior Boys Own label owner, Steve Hall, releasing two twelves - Dirty / Minneapolis and Eclipse / Big Mouth - under the Lemon Interrupt alias. Big Mouth went on to become something of a progressive house anthem, leading to what is now regarded as their first single proper, the awesome Mmm...Skyscraper I Love You. Combining elements of bouncy techno, ambient, drifting space-rock and a dubby downtempo coda, all topped with its plaintive 30,000 feet above the earth / It's a beautiful thing, and you're a beautiful thing vocal, Skyscraper was simply unlike anything anyone had ever heard before. The hugely acclaimed debut LP and all-round mouthful Dubnobasswithmyheadman followed in January '94 - again like nothing anyone had ever heard before. There was the masturbation-phone sex-religious guilt anthem (!) of Dirty Epic, the drifting guitar-led atmospherics of Tongue, the driving, incessant rhythms of Cowgirl - a vocalized version of the Rez single. Dubnobass.. as an instant classic, with the band fêted in not only the dance music press but in traditional indie-music papers Melody Maker and NME.
From here on in even those with merely a passing interest in dance music know the story. There were the two extraordinary albums Second Toughest In The Infants and last year's awesome Beaucoup Fish, and in between the re-release of Born Slippy, the anthem whose success second time around owed much o its use in Danny Boyle's film Trainspotting. Indeed, on the back of Trainspotting, despite initial resistance to its re-release on the part of Underworld themselves, Born Slippy made it to number 2 in the UK charts, taking the Underworld name to an even wider audience and contributing to album sales that have exceeded the million mark worldwide.
To some extent, the awesome success of Underworld as both a live and recorded act, has seen the DJing appearances of Darren diminish. But in quieter periods for Underworld, as the band re-group and recuperate between albums, you can still catch him all over the UK and beyond, delighting dancefloors with his own brand of deep house and funky techno, still displaying the versatility which made him the name DJ he is today. Meanwhile, he even found time to start up his own small underground label Underwater Records, whose new band Meeker are already making waves in both the dance and rock music worlds. Now who does that remind you of?
Darren began to DJ at clubs at the tender age of 16, after buying his first set of decks at 14. Inspired by DJs like Jazzy M, Darren would travel 2 hours on a train to visit record stores across London for the latest vinyl. Although local clubs in Romford, now the home of the Underworld studio's were his first gigs, Darren soon went on to play the now legendary parties at Limelights, The Milk Bar and Venus. After being sited as DJ of the Month in the Face and i.D Magazine bookings from across the UK and beyond followed. Darren soon chose to ditch his job on the stock market and take on the dance music world full time.
Shortly after that, when he just turned 18, a friend introduced him to Rick Smith and Karl Hyde and Underworld was born. They were in a band together for several years and needed a new injection from a DJ/Producer and the rest is history. Signed to JBO, who Darren was already producing for, the band released three albums and have sold over a million albums world wide. Their hits included Cowgirl, Rez, Born Slippy and Dark and Long, still DJ classics and remixes included Massive Attack.The year 2000 saw Darren depart from the band. Although Underworld had been his passion for 10 years, he wanted to branch out, expanding DJ'ing and working with producers he was meeting on his travels across the world.And where better to start than Oxford! The first collaboration saw Darren and DJ superstar, Sasha produce an Ibiza classic "Scorchio" that was almost made for Space on Sundays! Remixes for Fat Boy Slim, Space Invaders (Defected) and self signed band Meeker followed. Underwater Records is taking on new form with Meeker's second single Mountains out in Jan 2001 and regular releases planned throughout the year. To back this up, a residency @ the End in 2001 will see Darren's DJ'ing reach another high with long, exclusive sets and a host of guests DJs and producers from all musical levels joining him in a series of 6 Underwater Parties, with a one-off show planned for the Miami Winter Music Conference. As if this wasn't enough, monthly US tours and solo material are on the agenda for 2001 and a huge Ibiza season with Underwater going on the road!
And at some point he sleeps!!