Best Clive Henry Songs of All Time – Top 10 Tracks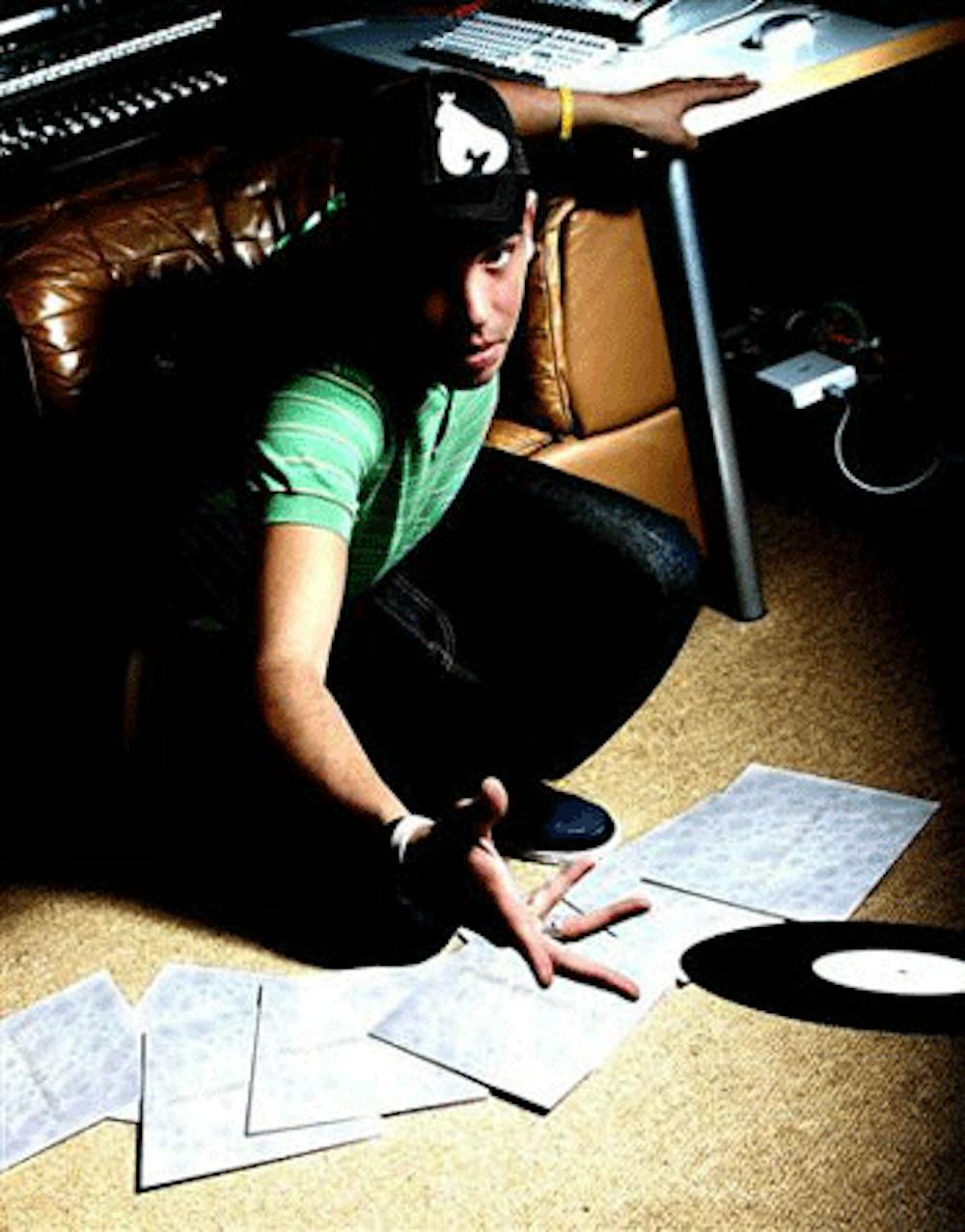 Follow Clive Henry!
Follow Clive Henry to get alerts about upcoming events and special deals!
Clive Henry may be better known as one half of Peace Division.
Clive Henry has performed in venues such as: Ignis, Studio 338
Clive Henry has upcoming events in Studio 338
Without further ado, here are Clive Henry top 10 tracks of all time:
1. Ability
Clive Henry, Jamie Jones, Alex Arnout
2. Ashes of Snow - Clive Henry Remix
Parallells, Clive Henry
3. Normalizm - Clive Henry Remix
4. Rebel Rave - Continuous DJ Mix
5. Hidden Depths - A2 - Andrew Kay UK Remix
Clive Henry, Blind Minded, Andrew Kay UK
6. Moment of Truth - Clive Henry & Alex Arnout Remix
Nubian Mindz, Clive Henry, Alex Arnout
7. WOBBLA
Remi Mazet, Clive Henry
8. All In The Same Family - Peace Division, Clive Henry, Justin Drake & Syndromeda Remix
African Dream, Peace Division, Clive Henry, Justin Drake, Syndromeda
9. Boiler Man - Clive Henry & Remi Mazet Remix
Davina Moss, Clive Henry, Remi Mazet
10. This World - Clive Henry & Rui Da Silva Dischord Mix
Tom Taylor, Clive Henry, Rui Da Silva
Clive Henry Details
Clive Henry may be better known as one half of Peace Division. Through the success of their highly acclaimed productions, Peace Division are now considered amongst England's finest production and remixing teams!
An overnight success? Not!! Clive has been clubbing for over 14 years and a DJ for over 11 years. After a couple of years regularly attending London's now legendary Shoom, Spectrum and Queens, he started running and playing at his own successful parties called Gosh: which he co-promoted alongside Rocky (X-Press 2/Problem Kids). Soon Rocky's production talents took off, so one of Europe's infamous club promoters Charlie Chester stepped in to help!
As Gosh came to a close after an eventful and successful 3 years, Clive re-united with Rocky and new boy Lofty (Flying / Chilli Funk Records) to start a new night called 'The Bone' which was just as notorious as the Gosh nights. Regular guest DJs at The Bone included David Holmes, Ashley Beedle, and Bob Jones among other legendaries.
As the parties grew in stature so did Clive's reputation as a DJ. He soon found himself gracing the decks at Flying at the Soho Theatre Club, Full Circle, Basics (Leeds), Venus (Nottingham) and Cream, to name but a few. International bookings have taken him to Ibiza, Israel, Crete, Majorca, Malta, Mexico, Portugal, Prague, Amsterdam, Italy, Germany, Turkey, Japan, Australia and America.
As one of the original Flying Records crew, Clive left the shop after 6 years to pursue a promising recording career. His first effort in the studio resulted in the seminal 'Amber Groove' under the guise of SAS. This track, first released in 1991, is still being played today and features in many a DJ's all time top 10!
Other production work came under the names Half, Syndromedia, The Pain Gang, and Mind Becomes Drum (with Full Circles Phil Perry). As time went by these productions made way for a deeper sound: a real turning point being when he heard the tune 'Painkiller' by Slack (Sabres of Paradise). Clive pulled out all the stops to find out who was responsible, the person in question being Justin Drake: now his partner in Peace Division and Soul Purpose.
Clive and Rocky formed the record label Low Pressings in 1996, originally as an outlet for the Soul Purpose and Peace Division productions. Now with nearly 50 releases in the bag, the label is considered one of the most highly respected underground dance labels in the UK and has released tracks by H-Foundation, 6400 Crew, Spacejunk, Flow, Autonomous Soul, Da Sun Lounge, M Trax, Def-E, Marcelo Castelli and countless others. The label has gone from strength to strength and is now launching a new sub-label called Room 4 Recordings. The first release is due out in December 2001.
As well as recording for his own label, Peace Division have released tracks through Camouflage (USA), Hooj, and JBO. Remixes have included Moby's 'Natural Blues', Trancesetters 'Roaches', Katcha's 'Touched By God' (this being Danny Tenaglia's final record at the Miami Winter Music Conference 2000, and Rui Da Silva's 'Touch Me' (which reached no. 1in the UK national chart). Their mix compilation aptly entitled 'Peace Process'' was released through Tide Recordings to much acclaim.
The last year has seen Clive and Peace Division spiral into the spotlight. Their long-awaited album 'Junkyard Funk' was released in June 2000 with props from DJs worldwide. Danny Tenaglia reported "Never before have I played so many tracks by the same artist in one night!". Peace Division came up with the goods again with their recently released - Body and Soul' and have just compiled a new 4 track EP entitled 'Droppin Deep' which promises to be their biggest release to date! Other current projects include a remix of Lamb and a compilation for NRK's Nightlife series, which will be released early in 2002.
Clive is now resident at London's 'Elements' hosted by Hooj Choons as well as spinning at Fabric, The End, Cream, Renaissance, Alaska, you get the picture! Overseas, Clive has already spun this year at Toronto, New York, Miami, San Francisco, Montreal, San Diego, Dallas, Istanbul, Tel Aviv, Eilat, Tokyo, Hong Kong, Peru, Buenos Aires, Rotterdam, Denmark, Switzerland, Madrid, Portugal, Ibiza and the infamous Circo Loco at DC10 where he was resident. Forthcoming gigs include tours of South Africa and Australia!