Best Cassius Songs of All Time – Top 10 Tracks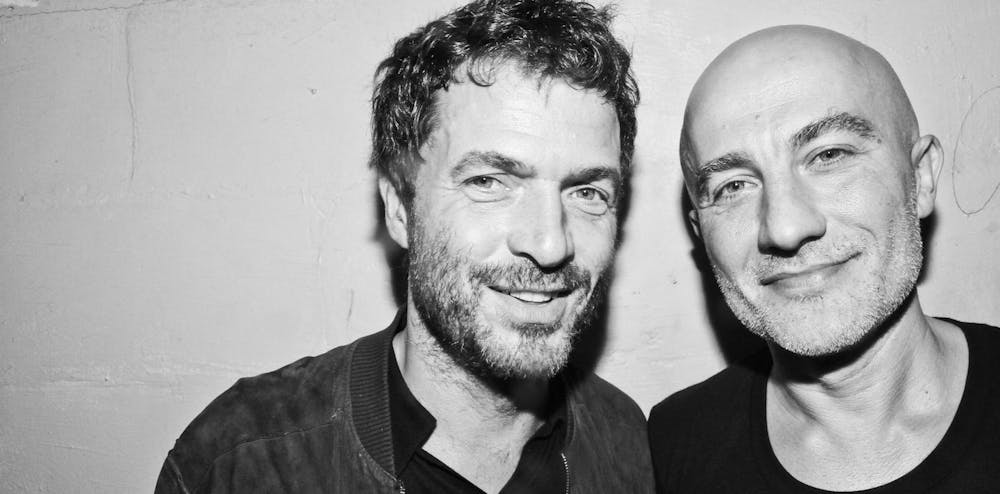 Follow Cassius!
Follow Cassius to get alerts about upcoming events and special deals!
For anyone who was 20 years old in the '90s, the decade will remain the one in which a handful of French pop artists set themselves apart on the market and international dance floors.
Cassius has performed in venues such as: Rex Club, About Blank, XOYO
Without further ado, here are Cassius top 10 tracks of all time:
1. Toop Toop
2. Feeling for You
3. Cassius 1999 (Radio Edit)
4. I <3 U SO
5. The Sound of Violence (Cosmo Vitelli)
Cassius, Cosmo Vitelli
6. The Sound of Violence (Narcotic Thrust Remix)
Cassius, Narcotic Thrust
7. The Sound of Violence
8. Under The Moon - Cassius Remix - Edit
Claptone, Nathan Nicholson, Cassius
9. Don't Let Me Be
Cassius, Owlle
10. Feel Like Me
Cassius, Cat Power
Cassius Details
Electronic
For anyone who was 20 years old in the '90s, the decade will remain the one in which a handful of French pop artists set themselves apart on the market and international dance floors. These successes might have been isolated, but the French DJs and electronic artists of the '90s – like Daft Punk and Cassius – were part of a collective wave that stamped the covers of newspapers and magazines around the world with that "French touch."
As hard rock and funk fans, Zdar (Philippe) and Boom-Bass (Hubert) first made their mark producing and engineering the sound sought by hip-hop artists – their great passion of the early '90s. But the raves Zdar attended converted him to house music and, with Etienne de Crcy, he founded Motorbass. British media opinion surveys chose Motorbass's "Pansoul" as one of the year's best albums, all styles combined.
BoomBass was soon infected by the techno speed-up, and hooked up with Zdar for a new project, called Cassius. The duo's first album, 1999, is a collection of instrumental tracks recorded over the two previous years. It pulses with impact and style and reconnects with the black roots of house and techno music, while evoking the heart-pounding funk of a Prince.
Utopia
Au Rve, which followed three years later, is the duo's confession, an effort to build a "musical monument." It was "a utopia, into which we put a lot of time and resources – maybe too much," say the duo today.
As if reacting to that "superproduction" – which didn't earn unanimous approval just as the French house music scene was disintegrating into a series of new cliques – Zdar and Boombass each went back home to compose solo projects. But it soon became obvious that the sum of the parts each had composed could provide the material for a new duo album. To retain the songs' freshness and spontaneity, Zdar and Boombass established rules worthy of a Lars Von Trier Dogma production: exile to a house in Ibiza with scaled-back technology and a firm eight-hour time limit for each piece to help keep them focused on essentials.
After the luxury of Au Rve, returning to the home studio lifted the two musicians' morale, as revealed by 15 Again. This new album, with its near-manifesto of a title, is in sync with the homemade, garage sensibility of today's youth.
Wacky
Fans from every corner of dance culture won't be disappointed. Infused with a rave edge, Toop Toop starts things off with a Popcorn-like sequence, a Clash-style guitar riff and Zdar's voice, shouting into a megaphone. Three tracks have a more definite electro edge. The title song, 15 Again, features acid house sequences, sung as a duet with Gladys. Cactus takes us back, rendering homage to Soulsonic Force. The strange poetry of Cria Cuervos offers an electro-ambient counterpoint.
But the Ibiza influence demands a splash of reggae-funk colour. See Me Now, suggests Gil Scott Heron as he might sound with Alec Sadkin as producer – it's unquestionably African and jazz, but in a slimmed-down version, with the pop-flavoured All I Want.
Jack Rock a devilishly danceable, subtle yet shifting homage to a great house classic.
Finally, La Notte, carries that sensual melancholy of after-hours clubs in the Balearic paradise.
Even more personal and bold, behind the wacky sound aesthetic (a cousin to the Stones), the other half of the album shows tremendous skill in the way the compositions are introduced, developed, relaunched and ended, and features the duo's musician friends – Mathieu Chedid on a couple of guitar riffs, the singer, Gladys on certain tracks, Sbastien Tellier on bass and Pharell Williams. Williams was seduced by the instrumental, Eye Water, the opening track of the Au Rve album. The famous hip-hop artist/producer wanted to write lyrics so that a sung version could be recorded. Propelled by the hard guitar sound of the '80s and vintage synthesizer bars, the song takes on an epic dimension, in tune with the crypto-ecological text that evokes Marvin Gaye's peaceful soul protest music.
Planet Pop
The influence of the Neptunes' founder can also be heard on Rock Number One. Its couplets recall Chaka Khan's electro-jazz period, and the refrains suggest Britney Spears produced by Outkast. Weed smokers will savour the drums in the savannah and the synthetic crickets of A Mile From Here, with its irresistible electro caravan rhythm. Finally, the entire pop planet is called to arms for The Song. Together, the falsetto voices, synthesizers la Prince swinging to a cold wave beat, rhythmic accidents, tonality diffractions and abrasive and rubbery resonances, deliver a powerful hit, a freaked-out classic, ironic and jubilant.
Mixing had barely finished in Paris – this time, limited to six hours per song – when Zdar and Boombass began auditioning musicians so that this new repertoire could get out on tour as soon as possible. And also to prove that, whether holding a guitar or at the keyboard, after 15 years behind consoles and turntables, that they really are "15 years old – again."