Best Cannibal Corpse Songs of All Time – Top 10 Tracks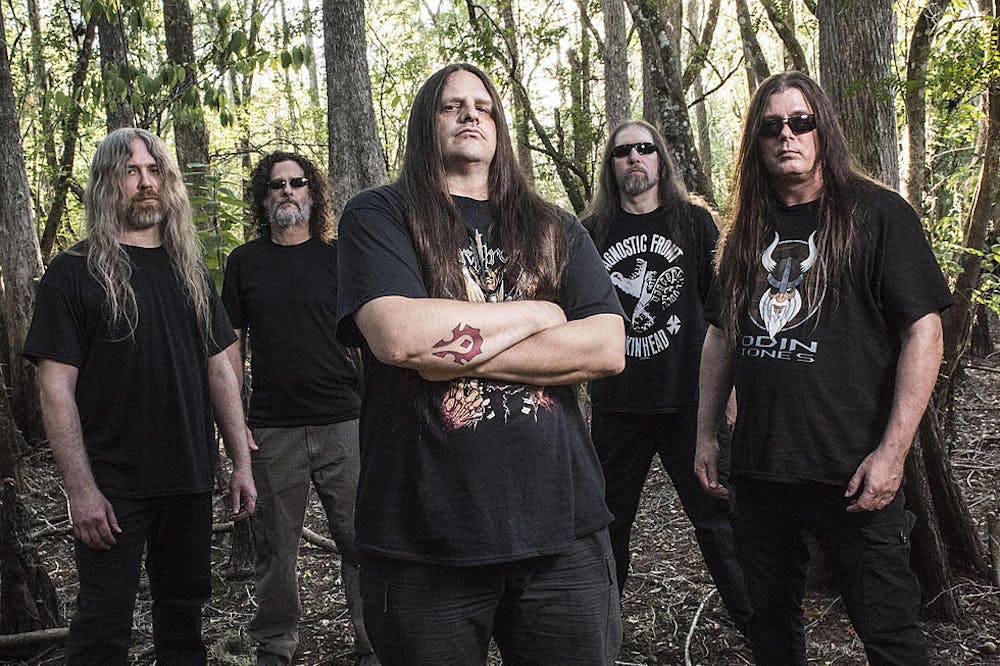 Follow Cannibal Corpse!
Follow Cannibal Corpse to get alerts about upcoming events and special deals!
Cannibal Corpse is an American death metal band formed in Buffalo, New York in 1988, now based out of Tampa, Florida.
Cannibal Corpse has performed in venues such as: The Van Buren, The Showbox, The Observatory, Ace of Spades, Amplified Live, Baltimore Soundstage, Belasco, Brooklyn Steel, Center Stage Theater, Gothic Theatre
Without further ado, here are Cannibal Corpse top 10 tracks of all time:
1. Hammer Smashed Face
2. Scourge of Iron
3. I Cum Blood
4. Evisceration Plague
5. Inhumane Harvest
6. Stripped, Raped, And Strangled
7. No Remorse
8. Murderous Rampage
9. Code of the Slashers
10. Make Them Suffer
Cannibal Corpse Details
Hard Rock / Metal
Cannibal Corpse is an American death metal band formed in Buffalo, New York in 1988, now based out of Tampa, Florida. The band has released fifteen studio albums, two box sets, four video albums, and two live albums. The band has had little radio or television exposure throughout its career, although a cult following began to build with the releases of their early albums, including Butchered at Birth (1991) and Tomb of the Mutilated (1992). As of 2015, they achieved worldwide sales of two million units for combined sales of all their albums. In April 2021, Cannibal Corpse received their best 'first week' sales of all-time and first Top 10 on the Billboard Top Album Sales Chart as Violence Unimagined entered at No. 6 with 14,000 copies sold.
Bassist Alex Webster came up with the name Cannibal Corpse. They have had several lineup changes since their inception, with Webster and drummer Paul Mazurkiewicz as the only constant members. The members of Cannibal Corpse were originally inspired by thrash metal bands like Metallica, Slayer, Dark Angel, Sadus, Sodom and Kreator and other death metal bands such as Possessed, Autopsy, Morbid Angel and Death. The band's album art (most often by Vincent Locke) and lyrics, drawing heavily on horror fiction and horror films, are highly controversial. At different times, several countries, such as Germany and Russia, have banned Cannibal Corpse from performing within their borders, or have banned the sale and display of original Cannibal Corpse album covers.