Best Cajmere Songs of All Time – Top 10 Tracks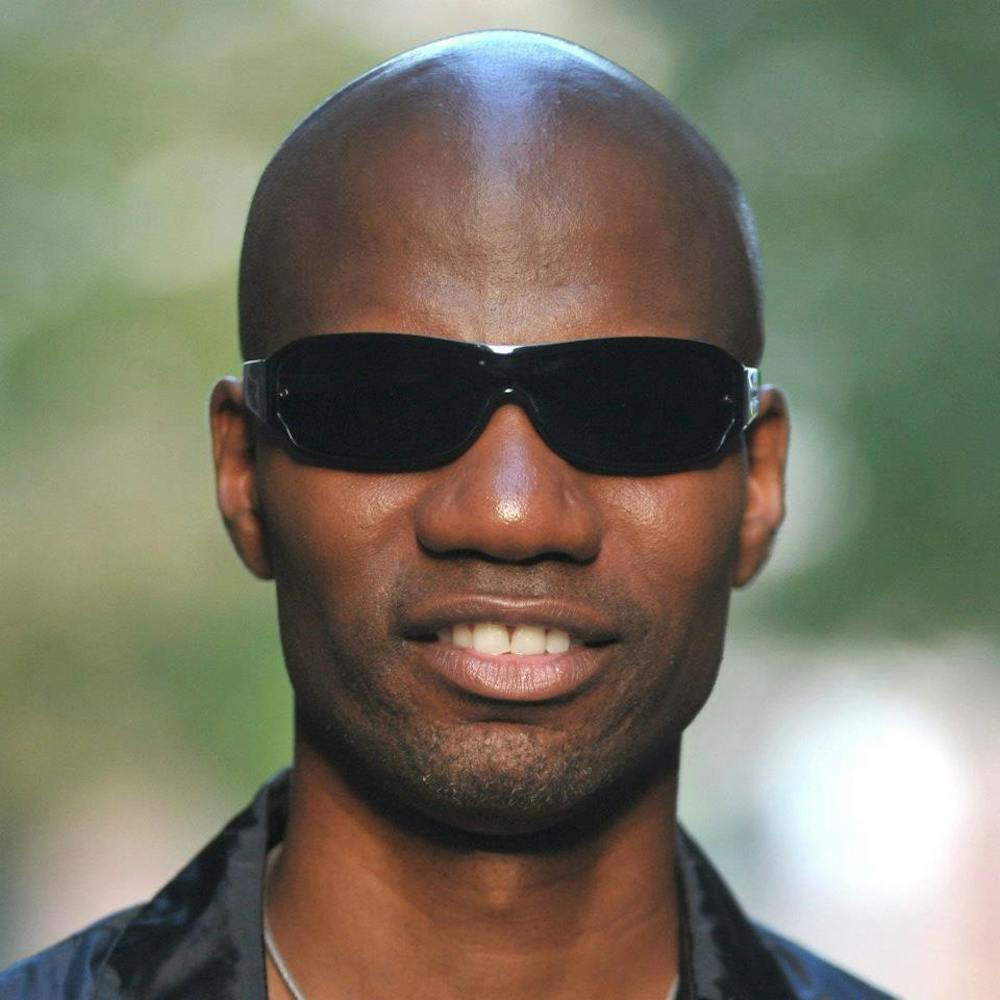 Follow Cajmere!
Follow Cajmere to get alerts about upcoming events and special deals!
Early years Before becoming a professional musician, Jones studied chemical engineering at the University of Illinois.
Cajmere has performed in venues such as: Sound Bar
Without further ado, here are Cajmere top 10 tracks of all time:
1. Brighter Days - Dajae- Underground Mix '93
2. Percolator - Jamie Jones Vault Mix
3. Brighter Days feat. Dajae - Louie's Masters At Work Mix
Cajmere, Dajae, Masters At Work
4. Percolator - Original Mix
5. Percolator - Reworked '10
6. God Sent '10
7. Let's Dance - Original Mix
Cajmere, Russoul
8. Let Me Be '92
9. Percolator (Jamie Jones Vault Mix) - mixed
10. U Got Me Up - Dajae- Underground Mix '93
Cajmere Details
Electronic
Early years
Before becoming a professional musician, Jones studied chemical engineering at the University of Illinois. In 1991, he left a Master's program at UC-Berkeley to move back to Chicago, releasing his first song ("Coffee Pot" on ClubHouse Records) the same year.[4] Up until this point, music had been a hobby fueled by cobbling together tracks on his "sixty-buck keyboard, a cheap four-track and a cheap drum machine"[citation needed] set-up while still an undergraduate at the University of Illinois. This DIY method of production was never taken seriously, and when childhood plans to become a doctor were shelved, Jones was firmly committed to a career as a chemical engineer. His father was an occasional DJ and eventually became a budding musician. As time went on, Jones discovered what was his innate love and understanding for house music, a sound that had grown throughout the mid-1980s out of Chicago's deep-rooted house music scene. He played the saxophone at school and had a talent for trying to play with a keyboard but remained largely un-interested in what he saw as his father's passion. It was this cut-up and tacky production style of the early house sound that Jones absorbed and translated[citation needed] into the Underground Goodies EP, his first release as Cajmere (the CAJ derived from the artist's initials) [5]) put out in 1991 on his own recently started Cajual label.[4] A year later he had his first massive hit as Cajmere with the house tune "Coffee Pot (It's Time for the Percolator)," which was also released on Cajual and distributed by NYC-based Emotive Records. He then teamed up with Chicago-based vocalist Dajae for "Brighter Days," which entered #2 on the Billboard Hot Dance Music/Club Play,[4] a high-impact and mellower house tune that was released on Cajual and distributed by NYC-based Emotive Records.
Green Velvet transformation
Interested in making something totally different from his Cajmere moniker and other work, Curtis created Relief as an offshoot to his Cajual records in 1993. The first Relief release was also his first Green Velvet production, 1993's "Velvet Tracks,"[4] which came from a name given to him by a girlfriend's father, emerged as the flamboyant, neon-haired electro punk, although in interviews he denied being linked to the Punk lifestyle and fashion, as he was more inspired by the likes of David Bowie[6] and Sly and the Family Stone,[7] he created mid-1990s hits such as "Preacher Man," on which a Moral Majority-type of preacher spoke (the Reverend Trotter,[8] not, contrary to popular belief, Reverend Franklin); "Answering Machine," a darkly funny house track consisting of taped messages from an answering machine, including a bad news message from a girlfriend and a noise complaint message from his landlord—all made with Jones's voice; and "Flash," which was a #1 US dance hit in 1995 and was included on many DJ-mixed compilation albums. After DJing under both of his now infamous monikers, he released his first album, Constant Chaos, with Belgian Music label Music Man in 1999,[4] which showed Green Velvet's style of house progress into styles similar to Prince and Kraftwerk, his spoken-word monologues also took a bizarre turn. In Abduction he spoke about little green men turning up while washing dishes.
The Whatever era
By the time Constant Chaos was released, Jones had temporarily halted activity on his labels for almost a year. Still DJing as Cajmere he'd narrowed the Green Velvet persona down to live performances only, taking time out to re-group and work out what to do next. During 2000, Jones was briefly signed to Warner Bros. Records' short-lived F-111 imprint, where he released his second compilation album, the self-titled Green Velvet, which contained the double-A-sided single "Flash" backed with "Answering Machine." During this time he gave Velvet a new hairstyle—from spiked, green foam nodules to yellow mohawk. Next, in 2001, he unleashed his second album, the darkWhatever, which was a step away from his Kraftwerk-inspired sound (although Sleepwalking had a similar style) to a darker, more political Punk-esque style. On the album he tackled such issues as racism (highlighted on the song When?), drug use (highlighted on Genedefekt and La La Land), alienation (highlighted on Sleepwalking), and being told what to wear and do by the system (highlighted on the heavily punk-inspired track Gat). The more punk-oriented songs on the album apparently came from hours spent listening to industrial bands such as Nitzer Ebb and Liaisons Dangereuses, and lots of "underground American industrial stuff." He released the single La La Land in 2001, originally designed as a wake-up call for clubbers to the dangers of pill-taking it became one of his most popular tunes. This was followed by Genedefekt. His live act had now became more like a rock band also, with the Curtis playing a keytar, and two other musicians (aptly named Nazuk and Spaceboy) backing him, playing heavily distorted synths. Initially Jones, as both Cajmere and Green Velvet, was receiving more attention in Europe than he did in the USA, playing a Radio One live session on the Jo Whiley show and playing a host of festivals.
Recent projects
After appearing under a host of different names for his various remixing and side projects, Green Velvet released his third album, Walk In Love, in 2005. This album had a more house music-oriented style to it, but the odd Prince- and Punk-sounding tracks still remained, as Curtis actually got a live guitarist to play on "Come Back" and the closing track "Pin-Up Girl" had a similarity to New York-based Electroclash group Fischerspooner. After Walk In Love, Green Velvet produced and remixed releases for fellow Relief Records artists and himself, and played a host of DJ session live shows in 2006.
In a shocking turn, after staying quiet in the music scene, Green Velvet revealed in 2006 he had become a born-again Christian after a serious overdose of a mixture of Magic Mushrooms, Marijuana and (allegedly) GHB,[7] and promised to turn his life around after this incident. His latest release, the single "Shake and Pop", is a departure from the recent darker electronica style, as he claims he has found a brighter future since converting. In 2007, he released the online-only track "Love Peace, Not War", a short ditty in response to the United States' war in Iraq. Jones has remixed artists such as Madonna, Orgy and Basement Jaxx. He has collaborated with artists such asDajae and Russoul.
In 2015, Green Velvet collaborated with Claude Von Stroke forming an Electronic Duo under the name Get Real. They have toured the US in 2015 including appearances at Ultra Music Festival in Miami and Electric Daisy Carnival in Las Vegas. [10]