Best Biz Markie Songs of All Time – Top 10 Tracks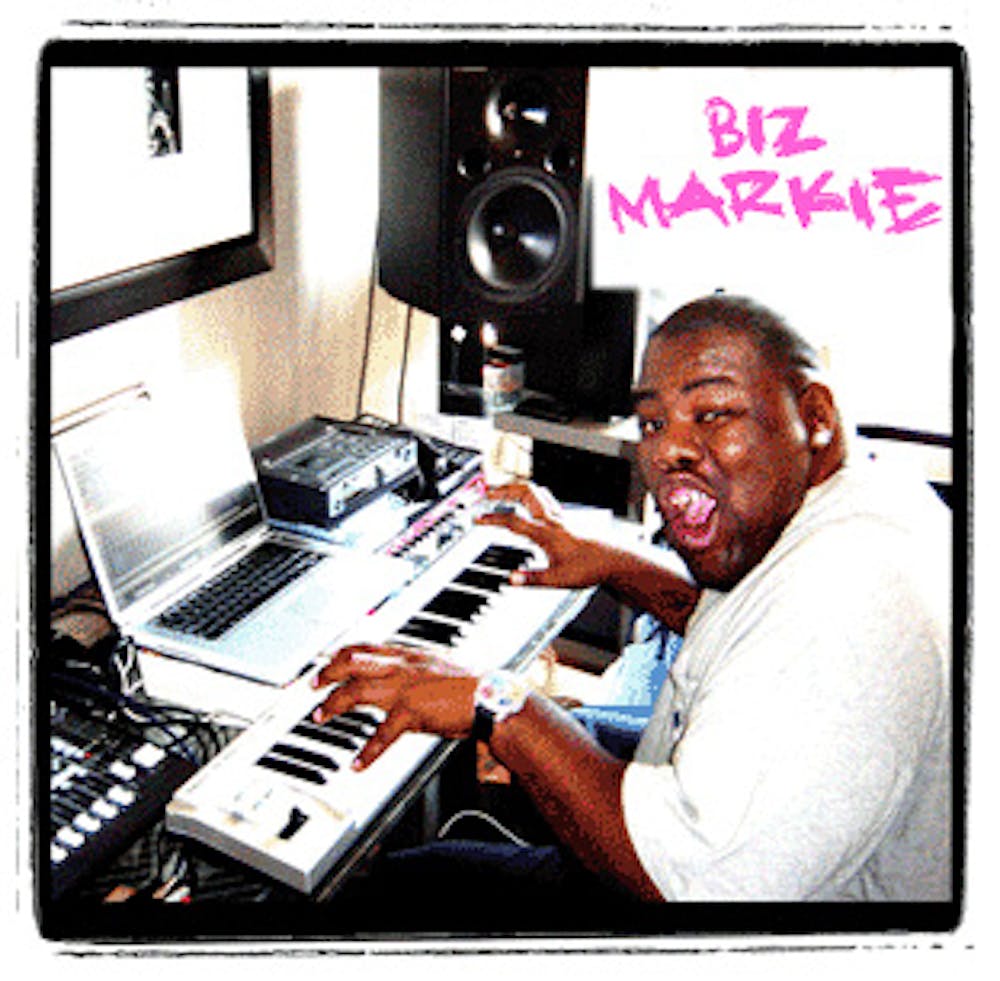 Follow Biz Markie!
Follow Biz Markie to get alerts about upcoming events and special deals!
Biz Markie is a hip-hop legend.
Biz Markie has performed in venues such as: Ace of Spades, The Fillmore, House of Blues, House of Blues, The Observatory, The Metropolitan
Without further ado, here are Biz Markie top 10 tracks of all time:
1. Just a Friend
2. Vapors
3. Make the Music with Your Mouth, Biz (Best Of)
4. Nobody Beats the Biz (Best Of)
5. Spring Again
6. Finale - Winds of Change (Live)
Ice-T, Grandmaster Flash, Biz Markie, Run–D.M.C.
7. This Is Something for the Radio (Best Of)
8. Pancakes & Syrup
9. Pickin' Boogers (Best Of)
10. Biz Is Goin' Off
Biz Markie Details
Pop, R&B, Rap / Hip-Hop
Biz Markie is a hip-hop legend. He has been making hip-hop history for more than 15 years. Known worldwide from New York City to Japan for such catchy songs as "Just a Friend", "The Vapors" and "Make the Music (with your mouth)," Biz Markie is one of the most celebrated entertainers in the industry.
Born Marcel Hall in Harlem USA, Biz Markie stepped onto the scene in 1985, at age fourteen, as the beat box backup for Roxanne Shanté of the "Juice Crew." He then adopted his alias–"Biz" a name his mother used to call him because he was such a busybody and "Markie," short for Marcel, was his neighborhood nickname. Today, Biz Markie's unique style is easily recognizable and well received.
In 1988, Biz Markie signed his first record deal with Prism/Cold Chillin' Records and subsequently with Cold Chillin'/Warner Bros. During his 5-year upward success with Warner Brothers Records, Biz made hip-hop history that made a lasting impact on the music industry. He was the first rap artist to be sued for sample clearance. As a result, the album, "I Need A Hair Cut" was removed from the shelves and the "Biz Markie Sample Law" was instituted. "I've been through it all but I'm going to keep it movin' until I can't do it anymore."
Biz Markie demonstrated his resilience when he started BizMont Entertainment a production company with manager and longtime friend Monte Wanzer.
With one of the largest number of collective works, Biz has over 30,000 45-records and over 50,000 12" inch albums. "Because of his longevity in this business, Biz has an enormous collection of music. He can spin for crowds of all colors, ages and backgrounds and will leave them in awe every time," says Wanzer.
The Spin Master has performed for such celebrity meg-events as The Grammy After Parties, The Pre-Oscar Party, The Essence Festival, The Magic Johnson Foundation Parties, Soul Train Music Awards, Sinbad's Soul Fest, and a recent performance for Diana Ross' private birthday party. "That will be one of my most memorable performances ever, there were so many legendary entertainers in the house, and I was the controller of the celebration. It was a birthday celebration for Ms. Ross, but a celebration of incalculable things for me," says Biz. His musical M.C. roster also includes parties for Will and Jada Pinkett Smith, Puffy, Andre Harrell, Jermaine Dupri, Shaquille O'Neal, and Kobe Bryant to name a few.
VH1 recently featured Biz Markie on Where are They Now? The answer: "He is everywhere! Anywhere you look and at every major event. People just love him and they can't get enough of him." After performing over 250 shows and parties last year, Biz Markie is one of the most sought after entertainers in the business. Biz Markie has recently signed a deal with London-based Company Groove Attack to release his highly anticipated new album that will be out in 2002. With his legendary "Old School" status, the forthcoming album, and a growing global fan-base, the future is his. Nobody beats the Biz!
For more information on Biz Markie, log on to www.bizmarkie.com.