Best Big Ali Songs of All Time – Top 10 Tracks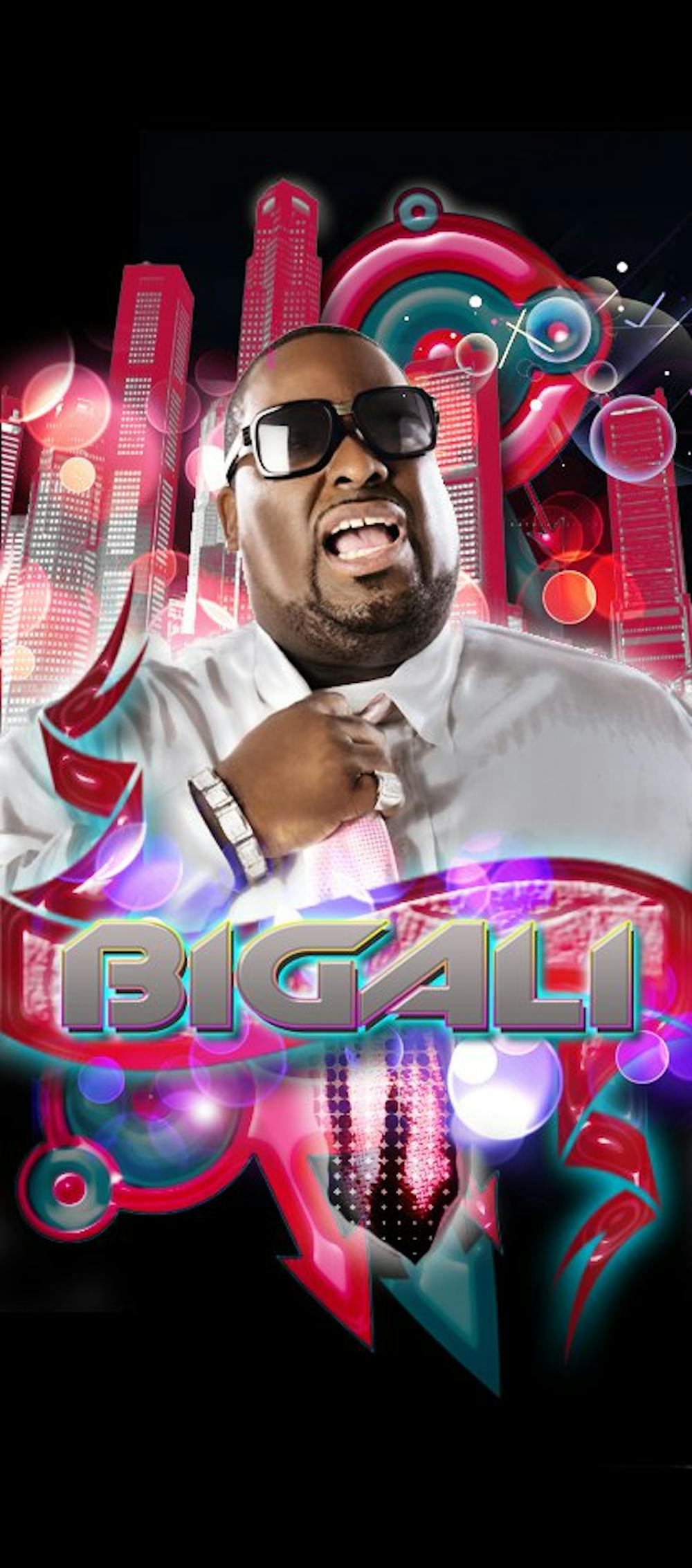 Follow Big Ali!
Follow Big Ali to get alerts about upcoming events and special deals!
Big ALI was born in Queens, NY City, One of the birth place's of HIP HOP.
Without further ado, here are Big Ali top 10 tracks of all time:
1. Danza Kuduro 2019 - Luigi Ramirez Mix
Lucenzo, Don Omar, Big Ali, Luigi Ramirez
2. Danza Kuduro 2019 - Diamont Dr
Lucenzo, Don Omar, Big Ali, Luigi Ramirez
3. Bienvenue chez les bylkas
Sinik, Big Ali, Cheb Bilal
4. King Is Back - Snails and Sullivan King Metal Remix
Snails, Big Ali, Sullivan King
5. OXY
6. Una Noche Mas Sabrina
Chris V, Big Ali, Eity, Elvys Futur
7. Bottles Up
Big Ali, Busta Rhymes, R-Wan
8. Tête épaules genoux pieds (Radio Edit)
Jessy Matador, Big Ali, Willy William, Xee
9. Kaa
Big Ali, Yoni Jay
10. Tête épaules genoux pieds (Extended Version)
Jessy Matador, Big Ali, Willy William, Xee
Big Ali Details
Big ALI was born in Queens, NY City, One of the birth place's of HIP HOP. He wrote his first lyrics at the age of 8. Big Ali has a true passion for Hip Hop culture and for the music industry.
His passion for music pushed him to create a crew of DJ's called "World Famous Vynil Squad" with whom he started recording his first songs. Big ALI has more than one string to his bow. He is an MC, rapper, writer, composer and DJ and recorded hundreds of Party Breaks famous for their recordAV8.
Big Ali has worked on many radio programs such as "Full Thrtottle" national emissions in the United States led by his friend "Fatman Scoop". He is  also the creator of the show "Jumpoff" hosted by MTV legends Ed Lover and Doctor Dre. Sensitive and always listening to the street, he hosted "The Magic Hour" at the University of Vassar in New York and remains on the internet via 24/24 vynilsquad.net.
Big Ali has performed all around the world in some of the most famous clubs in USA, Asia, Latin America or Europe. Big Ali participated as an MC at the Cannes' film Festival, and is at the Saint Tropez VIP Room every year. As a showman, BIG ALI sets the fire every place he goes.
He became well known in France, thanks to his meeting in AV8's office with French DJ LBR, who convinced him to settle in Paris. With the success of his songs all throughout the clubs of France, Big ALI has been calling France home since 2001. Living in France is  where he feels "at home".
He has worked with many successful French artists such as Kool Shen, Amine, Jean Roch, Kore & Scalp, Leslie, Magic System, Bob Sinclar, Rhoff and more recently Lucenzo ("Vem Dançar Kuduro" N°1 in clubs in Europe) or Fatal Bazooka just to name a few.
He signed to Up Music, a Warner Music label, and has released his first album, in may 2009 named "LOUDER". Featuring numerous producers and artists of both French and International scene (Kat de Luna, Beenie Man, Dollar Man, Florent Pagny  or Salomé de Bahia etc…).
His first smashing hit "Hit the Floor", released in October 2008 was n°1 in the French clubs. His second hit, "Neon Music" released in march 2009, has also been successful in Europe, especially in France, where it has been the most played song in clubs."Hit the floor" and 'Neon Music" videos music has been played more than 15 000 000 times on Net.
And the New-York MC doesn't want to stop there, signed to SONY, in fact his next album, URBAN ELECTRO is scheduled for the end of 2011, and will propos a lot of surprises and several guests. His first single from his new album, "Distress" is released on May 2011.
Due to his personality, originality, generosity and unconditional love for music, Big Ali is set to revolutionize the music industry.