Best Ben Harper And Relentless7 Songs of All Time – Top 10 Tracks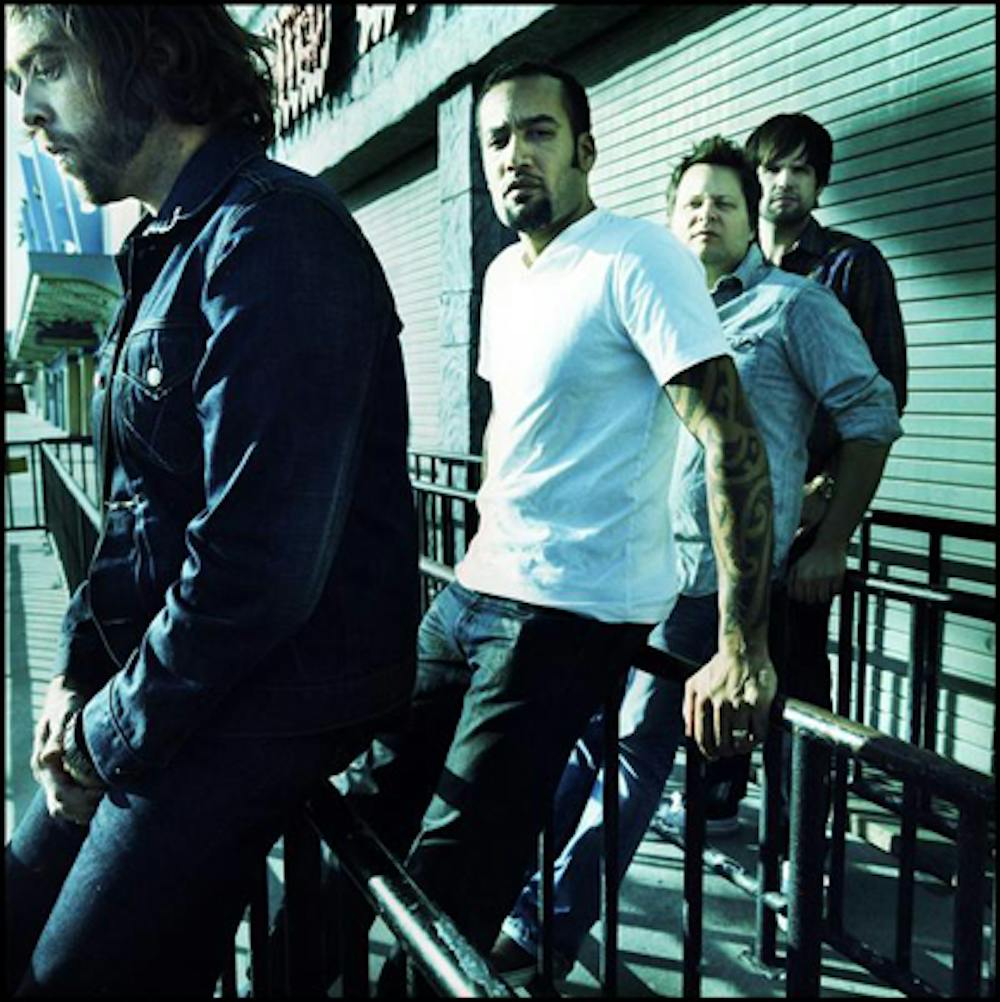 Follow Ben Harper And Relentless7!
Follow Ben Harper And Relentless7 to get alerts about upcoming events and special deals!
WHITE LIES FOR DARK TIMES In a hostile sea of disposable, throwaway singles, BEN HARPER AND RELENTLESS7 have made a true album.
Without further ado, here are Ben Harper And Relentless7 top 10 tracks of all time:
1. Faithfully Remain
2. Fly One Time
3. Under Pressure - Live From The Montreal International Jazz Festival
4. Lay There & Hate Me
5. Shimmer & Shine
6. Skin Thin
7. Number With No Name
8. Up To You Now
9. Keep It Together (So I Can Fall Apart)
10. Why Must You Always Dress In Black
Ben Harper And Relentless7 Details
Pop
WHITE LIES FOR DARK TIMES
In a hostile sea of disposable, throwaway singles, BEN HARPER AND RELENTLESS7 have made a true album. White Lies For Dark Times is a timeless rock record, with a cohesive collection of music that is as raw, unrelenting and thunderous, as it is arrestingly haunting and emotional.
On the raucous opening track, "Number With No Name," Harper bellows "the very thing that drives you -- can drive you insane" over an infectious guitar line and a deftly serious groove that both thumps and propels the listener. The band then brings the listener full circle in the closing track "Faithfully Remain," as Harper sings, "the truth just wastes away in all we can't explain, but I faithfully remain." The beauty of these lyrics works as a breathtaking release which balances out the anthemic urgency of songs such as "Shimmer and Shine" and "Up To You Now," both of which are surely soon to be familiar staples at radio.
This is American rock, the way it is supposed to sound and feel.
In what may possibly be the greatest "how the band formed" story ever, Harper met guitarist Jason Mozersky in the late nineties, when the lead singer of Mozersky's then band, WAN SANTO CONDO was working as a van driver shuttling bands back and forth to the venue for a Texas promoter. (The three members of the 7 all hail from Texas) The part time driver, part time musician took a risk that all artists must take at some point in their lives in order to succeed. He asked the then captive Ben Harper, "Can I play you my demo?" Harper obliged, and in his own words "was blown away," and helped the band secure a record deal and release the self-titled Wan Santo Condo / Everloving Records, 2004. The band broke up after one record, but what survived was a lasting friendship between Harper and Mozersky.
In 2005, Harper began recording sessions that would become a double record entitled Both Sides of the Gun (2006, Virgin Records). He invited his now long time friend Mozersky to lay down some guitar work on a track. Upon invitation to continue recording the next day, Jason arrived at the studio with longtime friends, drummer Jordan Richardson and bassist Jesse Ingalls. The session would spawn not only the song "Serve Your Soul" but the framework for Relentless7.
In the summer of 2008, the chance arrived for these four uniquely talented members to reunite in the studio and dig deeper into the chemistry that was born during the Both Sides of the Gun sessions. It was soon apparent that their instincts were correct as the record quickly began to take shape. The songs from White Lies For Dark Times sound off with both the vast musical depth and experience of Harper, while commanding the pure urgency and intensity of an unknown band fighting for its life.
This is clear in the song "Fly One Time" with the lyric "I'm caught in between what I can't leave behind, and what I may never find" where BEN HARPER AND RELENTLESS7 capture universal emotion while the song pulsates into a bass, drum and electric guitar anthem that would captivate any arena and crush any small club.
In November 2008, the band debuted their new material on the Vote For Change Tour, where they also breathed new life into the Queen/David Bowie classic "Under Pressure," which has since become a staple of their live set. They ended the year cutting their teeth with a series of small club shows from famed venues such as Spaceland and The Mint in Los Angeles, to The Mercury Lounge and Kenny's Castaway in NYC. The band is scheduled to tour extensively across the world in 2009.
BEN HARPER AND RELENTLESS7 intelligently has one foot in Harper's past while every other limb and appendage reach towards the future. Any preconceptions or misconceptions in regards to a "Ben Harper sound" must now be adjusted, or thrown out all together. With BEN HARPER AND RELENTLESS7, the story of modern rock music is now being rewritten.