Best Beltek Songs of All Time – Top 10 Tracks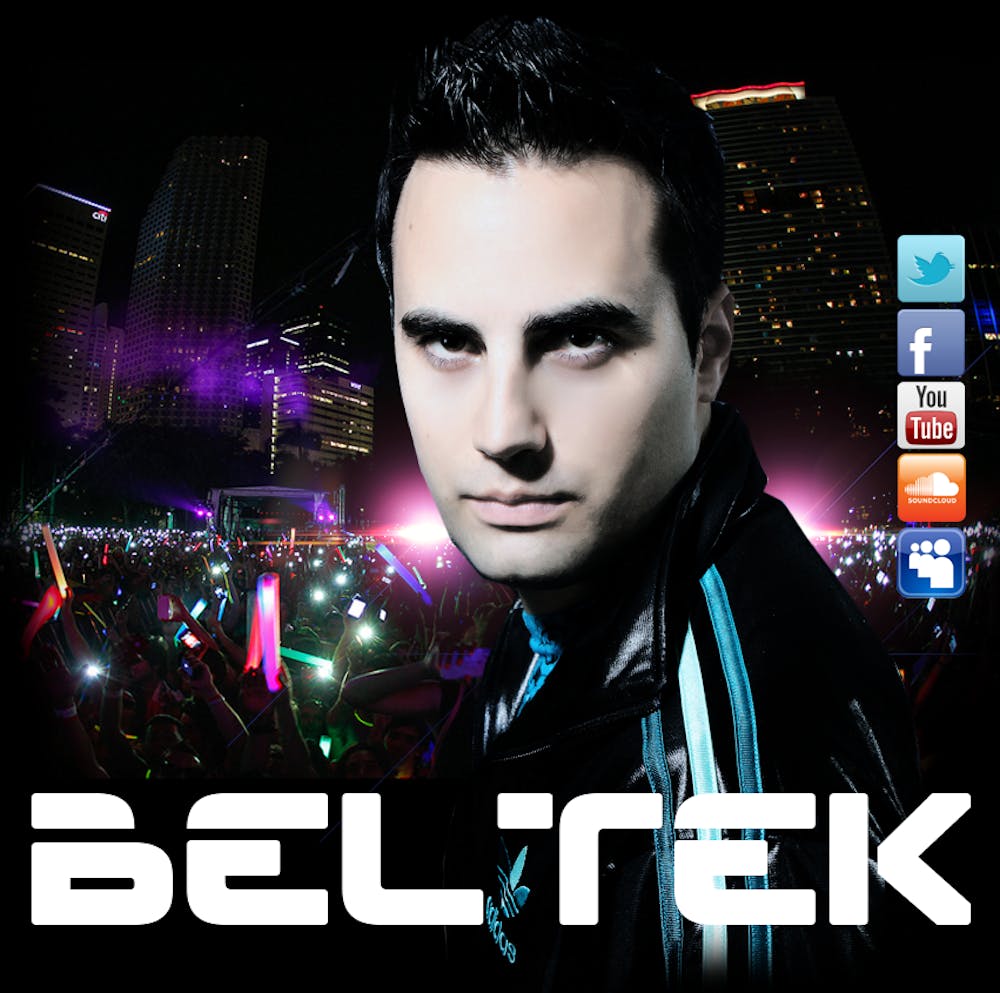 Follow Beltek!
Follow Beltek to get alerts about upcoming events and special deals!
.Introduction:.. In the competitive world of electronic music production, Slovenian Martin 'Beltek' Bijelić has hit the career fast-track his with his tech/trance/prog audio hybrid.
Without further ado, here are Beltek top 10 tracks of all time:
1. Army Of Two - Radio Version
2. Bora Bora - Seaside Edit
3. Kenta
4. Let The Bass Kick - Original Club Mix
5. Back In The Race
6. Playmaker - Original Mix
7. Out Of Play - Original Club Mix
8. Kenta
9. Army Of Two - Original Mix
10. Inhale
Beltek Details
Electronic
.Introduction:..
In the competitive world of electronic music production, Slovenian Martin 'Beltek' Bijelić has hit the career fast-track his with his tech/trance/prog audio hybrid. In 2007, with his freshman track 'Copacabana', Beltek pulled off his first musical coup. He engaged Pete Tong with the track to such an extent that it became the winner of his New Producer of the Year competition. From such promising beginnings, at hurricane pace, he has delivered one twisting imaginative floor-charger after another. To date he has now recorded and remixed for (amongst others) Black Hole's Avanti label, Armada's Pilot6 and Electronic Elements imprints, the UK's Maelstrom Records & Canada's classic Nettwerk imprint.
..Productions:..
Following the release of 'Copacabana' on Chris Lake's Rising Trax's label in early 2008, fellow countryman & arch techno don Umek made contact with Martin and proposed the idea of working together. The results were quick to form. Within a single month of the start of the partnership, the pair had summoned the sinuous strident tech of 'Army of Two' from the studio boxes and signed it to Armin's Armada off-shoot Pilot6. The track brought another jump in awareness of the Beltek name and with it began a raft of DJ support that has now come to include the likes of Tiësto, Armin van Buuren, Ferry Corsten, Sander van Doorn & John O'Callaghan. Still playing with the themes of tech, 'Army' was followed in October of the same year by 'Kenta'. Similarly well received, its honours went to Black Hole offshoot label Avanti, with Tiësto compiling it onto his mega-selling 'In Search of Sunrise 7 – Asia'.
Keeping the pressure ratcheted high, in rapid succession Martin produced 'Option To Stimulate', 'Life Time Use', 'It Is' & 'Longer Trail' - all of which were released on Pilot6 through the late months of 2008 & early 2009. They soon became mix compilation favourites, finding their way onto releases of electronic dance institutions like Armada, Maelstrom, Black Hole, 405 Recordings and Klubbstyle Media. In June of 2009 Beltek spread his label wings further still and debuted on another Armada sub-label, Electronic Elements with a 'Rumble Clouds' & Belina' – another double-headed throbbing symbiosis of tech & trance.
In the last months of the year another Top 10 DJ caught the Beltek bug. Gareth Emery came across the demo version of Martin's latest opus 'Niagara Falls' and promptly signed it to his Garuda label and then onto the tracklist of his the 'Sound of Garuda' album. On signing the track, Gareth commented: "Beltek has been one of the most promising artists over the last few years on the progressive house sound, with some amazing tracks and remixes. It's safe to say he's definitely someone who I am looking forward to hearing more from, both on the production and DJing front".
..Remixes:..
Alongside his production career, Beltek has also come of age on the remix front. He kicked off with Mike Melange ft. Alan Connor's 'I Love The Sunshine' – a rework that was given a hardy hammering by Tiësto throughout 2009. He has gone on to remap tracks like 'Dreaming', The Ruff Driverz & Arrola's classic houser, Morgan Page's 'Fight For You' for Nettwerk Records and most recently the new hit single from Faithless 'Tweak Your Nipple'.