Best Bearstronaut Songs of All Time – Top 10 Tracks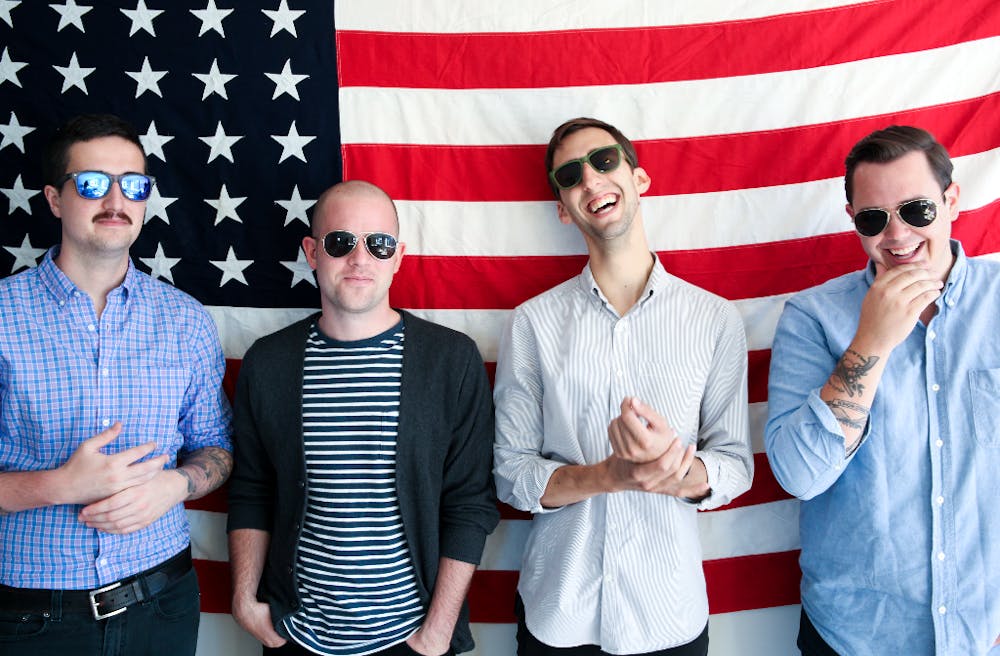 Follow Bearstronaut!
Follow Bearstronaut to get alerts about upcoming events and special deals!
Dance is a loose term, but it's also an inevitable directive.
Without further ado, here are Bearstronaut top 10 tracks of all time:
1. Shadow
2. P.M.I.T.C.
3. Moniker
4. Curaçao
5. Black Bells
6. Gold
7. Dogs of Carnaval
8. Holding Out
9. Tropic of Cancer
10. Passenger Side
Bearstronaut Details
Rock
Dance is a loose term, but it's also an inevitable directive. Whether on stage or on record, Boston electronic-pop quartet, Bearstronaut, has made a name in their hometown for sparking instant dance parties. Despite their rather frigid-weather Northeast origins, Bearstronaut has been dubbed "tank-top pop" due to their warm, tropical synth-pop sound.
Their growing reputation has been staked on two distinct entities: their energetic, engaging live performances, and their uber-polished, glossy home recordings. After self releasing an EP in 2009, Bearstronaut inspired the creation of one of Boston's most in-demand record labels, Vanya Records. Vanya founder Michael Marotta (the pill, WFNX) stated that he launched Vanya "just to hear Bearstronaut's 'Moniker' on vinyl" - the way the band's signature, post-disco epic was meant to be heard. After releasing the "Moniker" 7-inch in September 2011, Bearstronaut teamed up with Vanya again in November of 2012 for their home recorded EP titled, Paradice.
Bearstronaut has garnered several nominations from media and other music organizations ("Best Electronic Act," 2012 Boston Music Awards; "Best Electronic Act" and "Song of the Year," 2011 Boston Phoenix Best Music Poll; 2011 CMJ "Top Bands To See"; "Best New Act," 2010 Boston Phoenix BMP). They have also shared the stage with such acts as Passion Pit, fun., A-Trak, Bad Rabbits, St. Lucia, Surfer Blood, Araab Muzik, Body Language, Japandroids, Dragonette, Holy Fuck, and Divine Fits.