Best Babyly Songs of All Time – Top 1 Tracks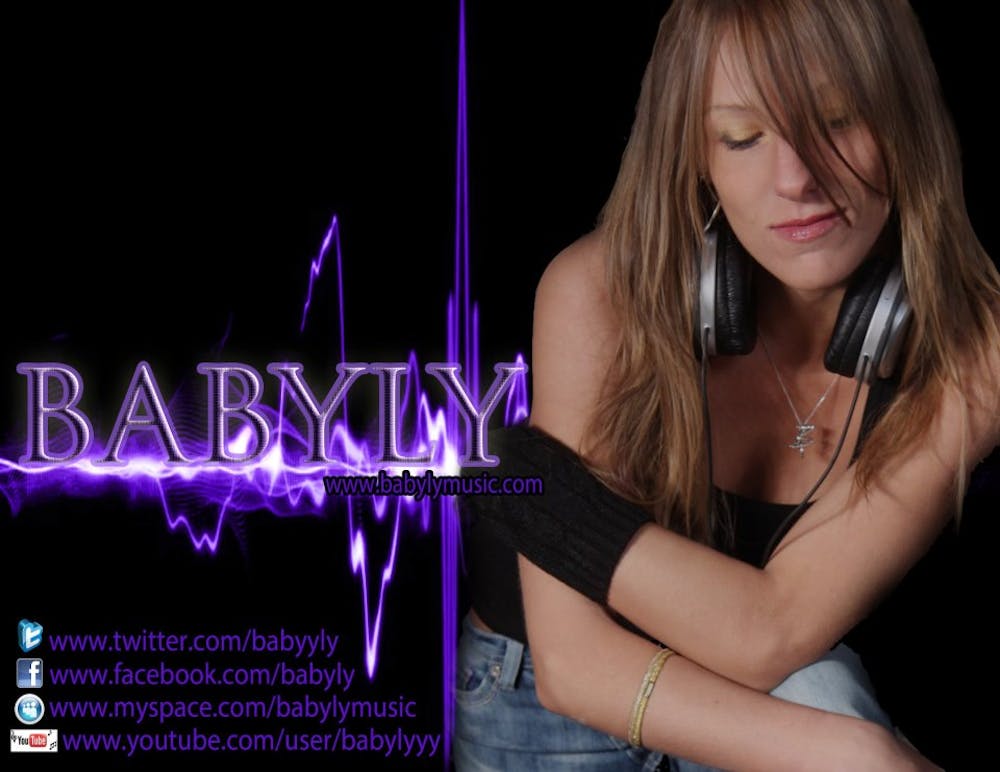 Follow Babyly!
Follow Babyly to get alerts about upcoming events and special deals!
Born in Edmonton, Alberta, Canada in 1987, Marily Anne, a.k.a.
Without further ado, here are Babyly top 1 tracks of all time:
1. No Place for Me
Babyly Details
Born in Edmonton, Alberta, Canada in 1987, Marily Anne, a.k.a. Babyly, developed a passion for show business early on as a child. At the age of six, having moved to Montreal, Quebec, she performed at the prestigious Place Des Arts concert hall in a ballet jazz recital. She has been pursuing her artistic endeavors in music and dance ever since.
Fierce, energetic and expressive, Babyly's compositions and interpretations have been released on five compilations and albums, her first at the age of only fifteen years old. A three-time first place winner in singer-songwrier contests since 2003, the most recent achievement being at Sodam's Musiqualité competition in 2011, Babbyly has opened for the musical formation Sans Pression and performed unequivocally with Why Us, with whom she collaborated on several occasions. Select compositions and interpretations, such as Simply Independent, Don't Come Into My Life, Almost Over, and 4 Ever In My Heart, have been aired on mainstream radio stations on several occasions.
Babyly is currently working on her first solo album, which should be ready by 2012. Many of her compositions have already resonated in the heart and soul of her fans, from teenagers to elders. She will be involved as a musician, singer and songwriter, and surrounded by a roster of hand picked top-notch collaborators who have understood her desire and ability to conquer her public with great appeal and musicality.
FRANCAIS
Née à Edmonton, En Alberta en 1987, c'est finalement au Québec que Marily Anne alias Babyly s'établit à l'âge de six ans, s'illustrant déjà pour la première fois lors d'un spectacle de ballet jazz à Place des Arts de Montréal. Malgré certaines épreuves difficiles qu'elle évoque dans ses chansons, Babyly a toujours continué d'écrire, composer et chanter.
Artiste aguerrie, énergique et expressive portant le nom de Babyly, ses compositions et interprétations ont figuré sur cinq compilations et albums depuis l'âge de quinze ans. Trois fois récipiendaire de premiers prixs en tant qu'auteure- compositrice-interprète depuis 2003 dont le plus récent au concours Musiqualité organisé par la Sodam en 2011, elle a livré des prestations sans équivoque notamment lors de la première partie du groupe Sans Pression avec le groupe Why Us avec qui elle a pu collaborer à quatre autres reprises. Elle a pu être entendue à la radio à au moins quatre reprises pour ses compositions et interprétations de Simply Independant, Don't Come Into My Life, Almost Over et 4 Ever In My Heart.
Babyly continue son ascension vers la réalisation de son premier album solo prévu en 2011-2012, dont plusieurs chansons ont déjà résonné chez son public de tous âges. Elle y figurera en tant que chanteuse, musicienne, écrivaine et compositrice et sera entourée de collaborateurs qui ont bien reconnu la fougue et le désir inné de cette artiste de conquérir son art et son public en livrant son message.