Best Audiowhores Songs of All Time – Top 10 Tracks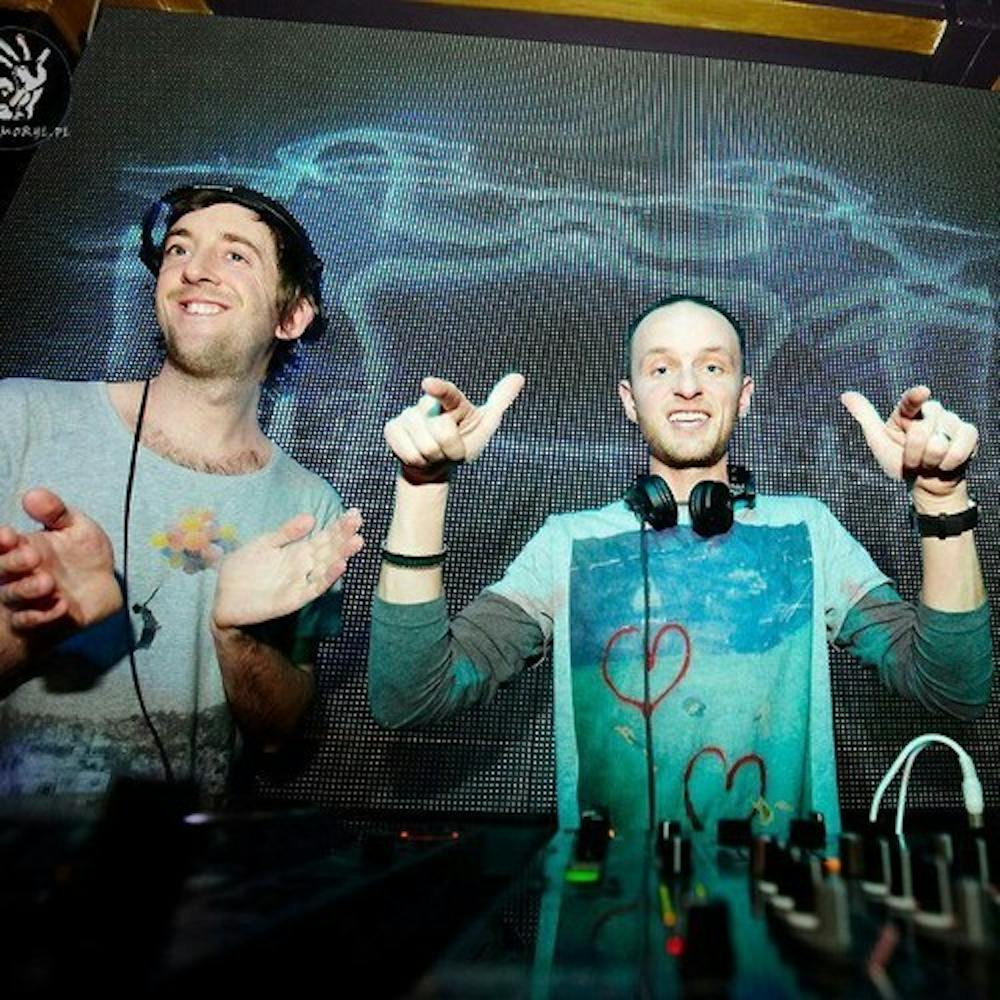 Follow Audiowhores!
Follow Audiowhores to get alerts about upcoming events and special deals!
Audiowhores are the acclaimed and world renowned UK, Manchester-based DJ, production and remix duo of Graham Lord and Adam Unsworth.
Without further ado, here are Audiowhores top 10 tracks of all time:
1. Facts - Noir's Raw Club Cut
Audiowhores, Stee Downes, Noir
2. Sometimes
3. Sweet Kind Of Life - Audiowhores 2020 Edit
Cheryl Lynn, Audiowhores
4. No Honey - Original Mix
5. Ohh
6. One Time - Main Mix
7. Thank You Lord - Audiowhores Remix
Connie Harvey, Audiowhores, Graham Lord, Adam Unsworth
8. Time Will Tell - Belocca Dub Mix
Audiowhores, Zeke Manyika
9. Fly Away - Audiowhores Mix
The Sunburst Band, Audiowhores
10. No Honey - Deep Vibe Mix
Audiowhores Details
Rock
Audiowhores are the acclaimed and world renowned UK, Manchester-based DJ, production and remix duo of Graham Lord and Adam Unsworth. Their high-quality production and remix work for labels including Defected, Soulfuric, Peppermint Jam, MN2S and their own Tempogroove imprint has positioned them at the forefront of the UK's house scene.
Similarly, their versatile and technically-brilliant DJ sets which incorporate everything from deep and soulful sounds to tougher and techier beats, have won the pair fans worldwide.
2009 is shaping up to be another huge year with the boys further developing their sound and repositioning themselves as edgier, big room producers. The first release of the year, Audiowhores & Haze "Stay", comes courtesy of house music`s undisputed leader, Defected Records.   Described as "proper house music", the track is the essence of today`s club music and is set for huge global reaction.
Their massive remix of Danism and Kathy Brown`s "Light Up My Life" on MN2S, is another perfect example of this new direction and has been supported by everyone from Louie Vega to DJ Roog.   Another exciting remix project involving house music stalwart Dave Lee resulted in the Audiowhores remixes of "Dougswana" on Z Records which have been destroying dancefloors worldwide!
Audiowhores were "born" in 2000 when Graham and Adam met at legendary UK club "Out In The Sticks"; sharing a passion for the sounds of Dave Lee, Knee Deep, Masters At Work, Full Intention and Jazz 'n' Groove, Adam and Graham resolved to work together. Adam already had a solid seven years experience behind the decks and was enjoying various residencies; Graham meanwhile was producing his own tracks and held a wealth of musical knowledge and expertise.   The guys haven"t looked back and have gone on to build up a prolific portfolio of original productions and remixes earning them global acclaim and respect throughout the house music industry.
The list of artists remixed by Audiowhores reads like "who`s who" of house including Kathy Brown, Barbara Tucker, The Sunburst Band, Ce Ce Peniston, Loletta Holloway, Raul Middon, Roland Clark, Conney Harvey and Shaun Christopher.   Meanwhile, their original productions have seen them team up Roland Clark, Pete Simpson, Shena, Groove Assasin, Alex Mills, Nica Brookes, Rashaan Houston and more recently Haze and Radhika.
Audiowhores maintain a busy international DJ schedule spanning the world; Spain & Ibiza, Georgia, Algeria, Austria, Estonia, Latvia, Lithuania, Poland, Holland, Switzerland, Slovakia, Germany, Norway, Dubai, Bahrain, Brazil, China, Asia, Australia and USA to name a few!   Aside from bringing the house down on the international circuit, they have also graced some of the finest clubs in the UK.   With their head down in the studio working on up-coming projects and bookings across the globe, the in demand duo have never been busier!