Best Audiofly Songs of All Time – Top 10 Tracks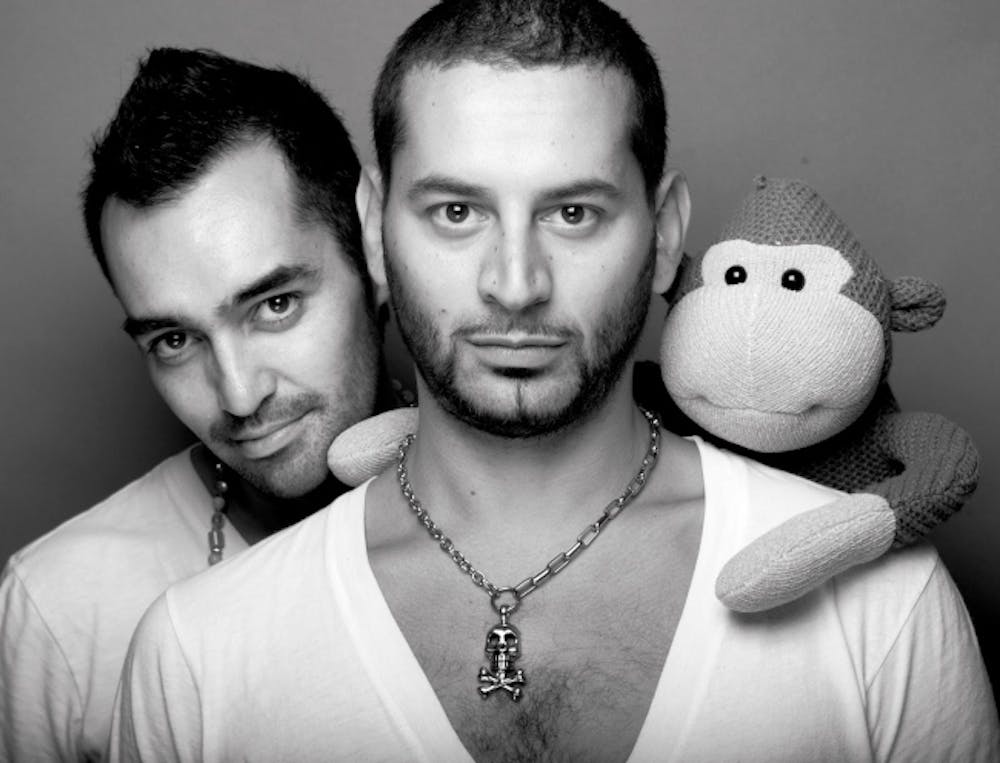 Follow Audiofly!
Follow Audiofly to get alerts about upcoming events and special deals!
Following chance meeting of two aspiring DJ/producers, Anthony Middleton and Luca Saporito, back in 2002, Audiofly was born.
Audiofly has performed in venues such as: Zamna Tulum, The Midway, Audio Discotech, Los Angeles Concerts & Events, Belasco, Bonbonniere Tulum, Cova Santa, Do Not Sit On The Furniture, Factory Town, Flash
Audiofly has played in major festivals like Zamna Tulum, Tulum Events & Festivals, Art with Me, BPM Costa Rica
Without further ado, here are Audiofly top 10 tracks of all time:
1. 6 Degrees - Tale Of Us Remix
Audiofly, Fiora, Tale of Us
2. 6 Degrees
Audiofly, Fiora
3. New Sky - Audiofly Remix
RÜFÜS DU SOL, Audiofly
4. Shazam - Leon Mix
Audiofly, LEON (Italy)
5. Dreams
Audiofly, SIS
6. Atacama
Audiofly, Patrice Bäumel
7. Give It Up - Audiofly Remix
Bambook, Audiofly
8. Asteroid
Audiofly, SIS
9. In The (Last) Moment - Robag's Ponk Pramen NB Remix
Audiofly, Georgia Lewis, Robag Wruhme
10. Sunrise BCN - Original Mix
Audiofly Details
Electronic
Following chance meeting of two aspiring DJ/producers, Anthony Middleton and Luca Saporito, back in 2002, Audiofly was born. Now, years later this Anglo-Italian double act have developed into one of the hottest underground house and techno acts on the global circuit.
Citing influences from the more melodic sides of techno and electronic house they've managed to forge their own unique sound made up of deep basslines, concise kicks, jolting riffs and atmospheric, captivating melodies. Warm yet sharp, rocking yet smooth, their sound has seen them rise through dance music's ranks to become one of the most talked about and sought after artists to come out of London in recent years.
Being brought together through their similar tastes for the deep and melancholy means that an Audiofly DJ set flows with grace and energy. Their love for the party, the music and the crowds they play to clearly reflects in their performances behind the decks. This has seen them play across the globe at venues such as Berlin's Watergate, Echoes, Metropolis and club Index in Italy, Sound Planet, Kiev, Pacha, SanPaolo, La Mania and Kristal , Romania and Amnesia and Space in Ibiza….
Their talent and hard graft in the studio, always seeking perfection, has seen their prolific release schedule of music lapped up by their DJ peers and their music has been snapped up and put out on top drawer labels including Get Physical, Moodmusic, Harthouse and SAW recordings amongst others. Such is their versatility in the studio, they've also collaborated under a number of guises including Rekleiner (with Mulletover's Geddes), Sleeper Thief (with Miss Jools), S.L.A.A.F. (with Steve Lawler) and Opus Ink (with Satoshi Tomiie), bringing the best out of themselves and those who they work with. Throw in their numerous remixes and you begin to understand why they're so in demand in every aspect.
With an album forthcoming later this year, the continuation of their relentless production/remix/collaboration schedule and a DJ diary rammed full of the hottest gigs across the world, expect to be hearing their name because they're not going anywhere…